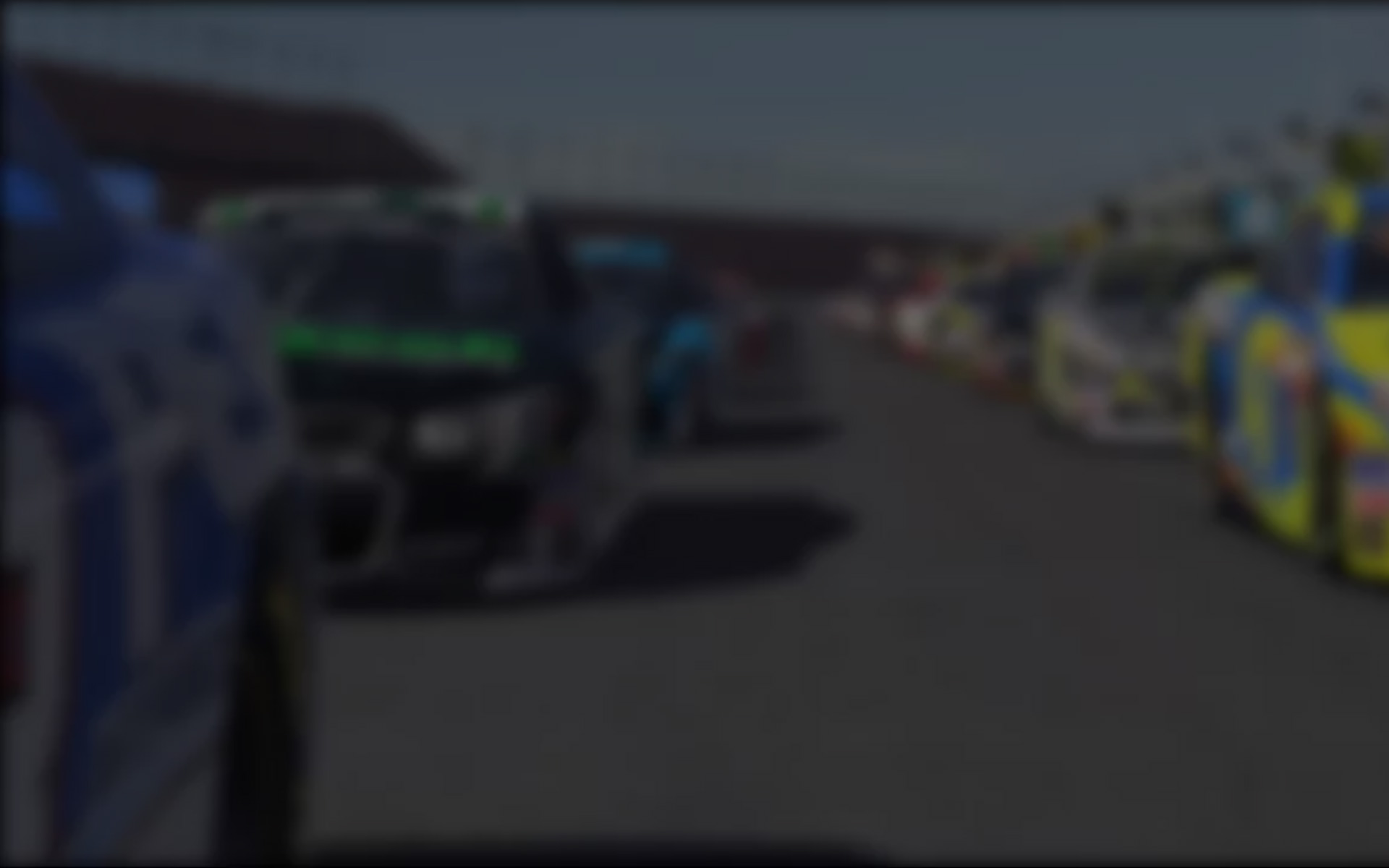 The title of this article tells you all you need to know:  Just because people are disabled in whatever way, whether it's physical, mental or other health related issues, it doesn't mean they can't have fun.  When I first heard of iRacing, I was really interested in the whole concept and wanted to try it out.  I just wasn't sure how I would drive, since I don't have a lot of use of my legs. My first step was to get signed-up for about three months,  the next step was figuring out a way to drive.  What came to mind was that an Xbox Controller would work. Well it did . . . at least until I made it up to the higher divisions and found it increasingly hard to keep control. So I was sort of in a situation that I'm sure a lot of the drivers who will be mentioned in this article probably have come across at some point.  And to be honest, if it wasn't for Justin Brown I really don't think I would have stayed on the service much longer. I'm so glad he was able to give me ideas to try.  Now I use iRacing not  just for a hobby but for exercise . . . and I don't even have to leave my home. Enough about me though.
The following drivers came forward and said they have some form of health issues. Justin Brown one of the first disabled iRacers. Ryan Worley, owner of 14 wins employs the most unusual way to race — and he is also but greatest inspiration to us other disabled drivers.  Aaron R Grosskopf is another disabled iRacer, one who is a great driver and willing to help-out anybody he can.  David Smart, a native of Exeter, NH is the proud owner of 28 wins in 2012.  Garland, TX native James Wyckoff has 14 wins and Andrew Mitchell, of Burlington, Ontario, has a total of 41 wins.
If you watch NASCAR on a regular basis you'll know there a Sprint Cup Crew Chief who is confined to a wheelchair: Robert "Bootie" Barker III, Crew Chief for the No.13 Germain Racing Ford driven by Casey Mears. Many wonder just how a disabled crew chief can work on a race car.   Well, Barker puts a lot of time and effort into working-out and is able to jump from the ground to his wheelchair so he is able to work on the car.  It is something amazing to see if you have or ever get the chance to check-out up close.
I'm not going to lie: all the drivers mentioned above have dreams of making it to the Pro Series and eventually being the first driver with a disability to win the iRacing.com Drivers World Championship.  I'm so proud of the drivers mentioned that they have fought all odds to be here with us and to enjoy one of the greatest racing simulators of all time.
As the record shows, disabled drivers can win races no matter what challenges they face on a daily basis. The purpose of this article is not to make you feel bad for them, rather it is to open society's eyes to the fact that, even though we are disabled, we will never give up. Now if you know somebody who lives with a disability and enjoys motorsports, let them know about iRacing and the great things it could bring to their life such as the social aspect and the physical activity it offers.
If you have any questions about somebody you know that might benefit from iRacing, Feel free to message me regarding any questions you or they might have about this amazing service.
In tough times we need to keep our heads held high and keep fighting back.
---
You may also like...
---