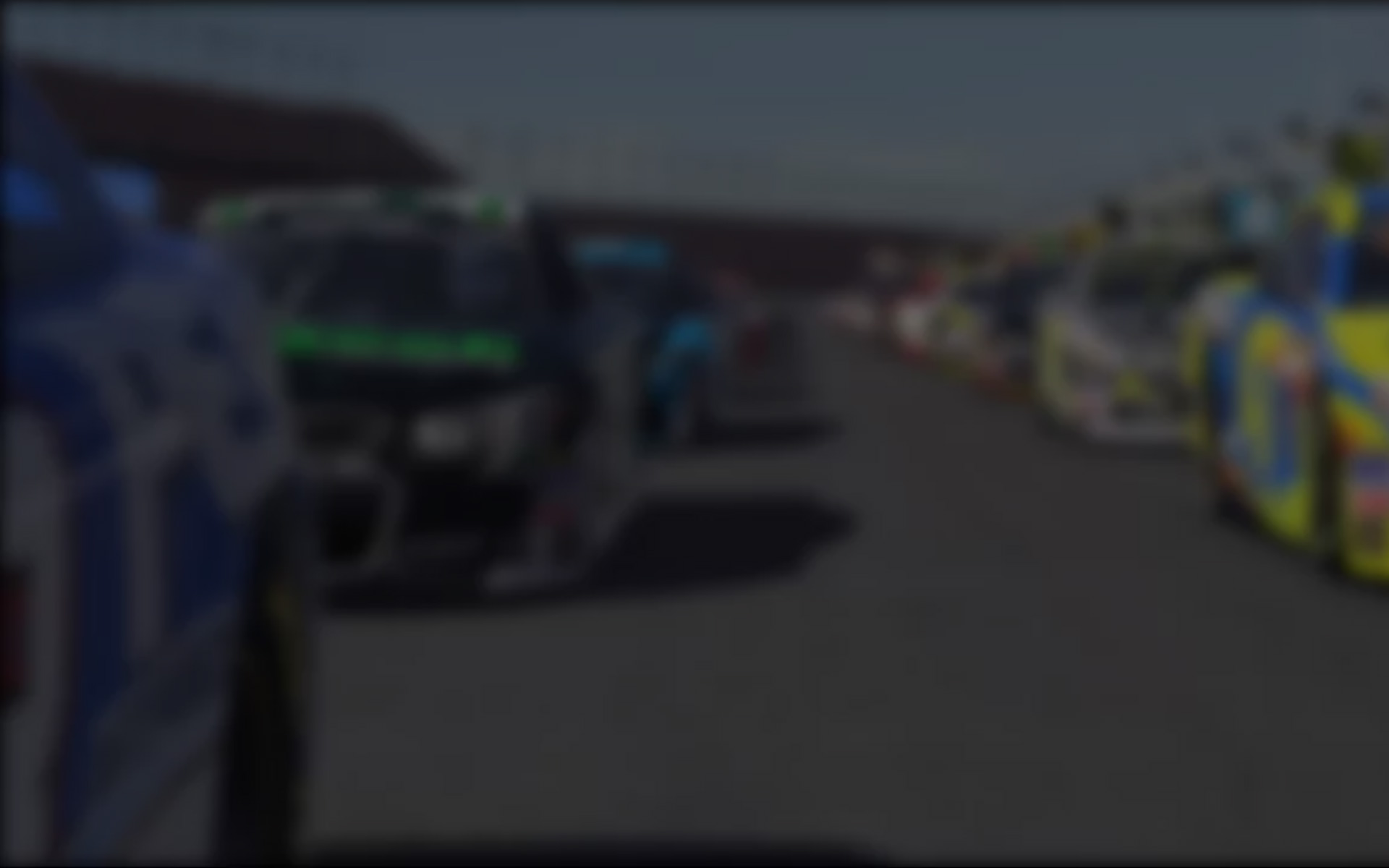 As sim racers we are a small part of a wider community that includes people from all walks of life, and it often astounds me to see the propensity for generosity and empathy that exists among the online racing fraternity.  To me, no greater example came when tragedy struck one of our fellow Club Aus/NZ members and long-time sim racer Mat Mann.
Mat would be well known to those of us who have been involved in this hobby/obsession for five years or more.  Mat was one of the original committee members of what I believe was the first incorporated online racing club in the world — the ASRG (Australian Sim Racing Group) — and a founding member of AOR (Australasian Online Racing), two of the larger sim racing groups in Australia around the time of the Y2K. Mat contributed large amounts of time and effort to both groups, and both benefited greatly from his input.
An arborist by profession, Mat was involved in an industrial accident last February that resulted in significant injuries, including a broken femur, broken pelvis and a  ruptured artery in the right leg. A resulting infection necessitated an induced coma for over two months and the amputation of his right leg, just below the knee.  Mat also suffered a total, multiple internal organ shutdown due to these infections, putting his life in grave danger.  With his wife, infant son and family by his side, Mat battled many set-backs in the early days of his induced coma, and at times it was doubtful he would survive. He also suffered substantial weight and muscle loss to the point that it was difficult for him to sit up in bed in the early days of his recovery.
Mat's close online racing buddies were keeping the Club Aus/NZ forum abreast of his condition and many messages of good will poured in from those who knew Mat and also from those who didn't. Once it became clear that he was on the mend to the point that he was well enough for a more positive outlook, good friend, Guy Leach organised a fund raising online iRacing event around Phillip Island using a mixed class of the Legends Coupe, the SpecRacer Ford and the Skip Barber RT 2000.  I nearly won the race but for running out of fuel on the penultimate lap — something that gave Mat a good laugh when Guy rang to tell him how it all went, I can tell you. Guy also turned up every Friday with son James in tow  providing awesome entertainment and a highlight of every week
Thanks to good participation and a donation from Hyperstimulator, the Phillip Island event raised just over $2000 for Mat to use as he saw fit when he was well enough to return home from hospital.
Currently, Mat is working hard on his rehab.  He is in the process of having molds taken for a prosthetic limb and he hopes to be able to "get back on track" soon by modifying his Hyperstimulator using Leo Bodnar's SLI Pro to fabricate a hand throttle attachment for his (Logitech) G25 wheel.  Considering his determination and self taught electrical nouse when modifying his previous wheel and pedal sets, it can only be a matter of time before he gets those issues sorted.   He is also investigating the possibility of a custom built wheel by Zeljko Roso.  I imagine I'll have to get used to the sight of Mat's gearbox again soon.
This brings me back to my original point about our little community, which shares a common interest.  I have a number of new friends I've met solely through sim racing over the last 13 years;  guys I now play golf with (like Mat), who I go mountain biking with, or just catch up to have a beer every now and then. Who would have thought that a group of like minded people, who in most cases have never met face to face, can help each other in times of personal need and build lasting friendships to include partners and families.  Something as simple as sharing a car set-up, a hot lap replay, some computer advice, or some driving tips, even to the kind of help we were able to give Mat and his family are testament to the type of people who make up this "community."  Mat stressed that he will always be grateful for not only the money, but more importantly for the best wishes from long time friends and also those he has not met.  It meant a lot to know that people cared and helped keep his spirits up in the early days of his recovery.
Long may it continue.
---
You may also like...
---