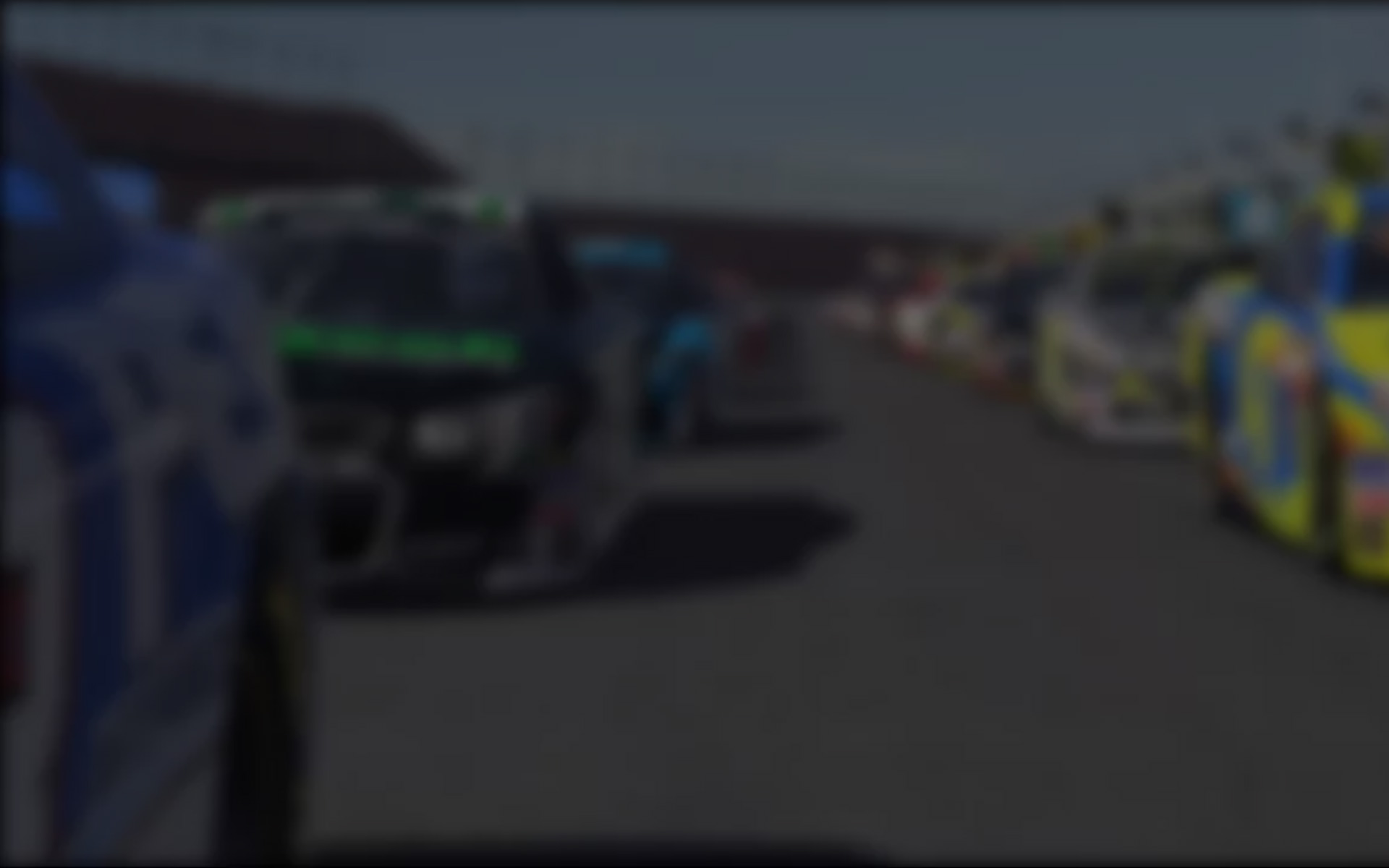 Jason Karlavige passed Jon Adams with just three laps remaining, then held-off a hard-charging Kevin King to score a career first win NASCAR iRacing.com Series World Championship win at Michigan International Speedway. Karlavige only led five laps over the 100 laps while King dominated most of the race, but both Karlavige and Adams beat the leader out of the pits on their last stop.  A slight miscalculation on fuel saw Adams run the final laps in economy mode, enabling King to reclaim second spot but the laps ran out before he could make any impression on Karlavige.
Karlavige became the first NASCAR iRacing Pro Series driver to win a NiSWC race in 2012, quite the accomplishment for a sim-racer making just his seventh career start in the top oval series in iRacing. "Thank you everyone at Wheelmen Inc for all the work these last two weeks. It was stressful, but I'm glad we had something to show for it. Really wasn't expecting this. Wow!!" Karlavige said after his victory.
King ended-up just over a second back at the checkers, with Patrick Baldwin finishing third after starting on the pole. Adams dropped to fourth after running-out of gas on the front straightaway on the final lap. Brian Schoenburg finished in fifth, right behind Adams, for his second straight top five finish.
"Really wasn't expecting this.  Wow!!" — Jason Karlavige
The race was the first in the three year history of the NiSWC to go caution-free.  This caused many different pit strategies to play out. While everyone had to make two stops, the timing of those stops proved critical. Some drivers decided to split the race into three even runs, while others opted to run their fuel tanks dry on the first run in order to take two tires and less fuel on their last stop in hopes of gaining positions. The latter strategy worked perfectly for Schoenburg, who jumped up several positions with a timely two tire stop. The same strategy backfired for Adams though, who stopped a couple of laps too early and wound-up not having the fuel to make it to the end.
King chose a more conservative strategy, confident in the speed of his car. However, he lost too much time on his pit stop and never recovered. "Overall I'm really happy.   The car was obviously really strong, Pat (Baldwin) ran well, as did Rob (Hall). I put tape on the car to start and it was pretty good, but I would have been better off starting with (less) as I was able to hold high 1s all run," he explained.
The other big story at Michigan involved championship leader Ray Alfalla, whose comfortable series point advantage evaporated when he was sidelined on the first lap by technical issues.  Given a scoring system that allows competitors to "drop" their worst finish of the season, Alfalla's forty-third place finish is not a fatal blow to his cause.  But any additional technical issues could cost the defending champ a shot at repeating.
Despite finishing dead last, Alfalla still holds a 13 point lead over second place Michael Conti, who backed-up his New Hampshire win with a solid top ten at Michigan. King continues to inch closer and now is just 26 points behind. Nick Ottinger slipped a bit in the standings with another lackluster result (14th), tightening his battle with Baldwin for the fourth and fifth positions.
Next week, the NiSWC visits another fast track: Atlanta Motor Speedway. The cars that showed speed at Michigan may have a leg-up on the competition during early testing on Atlanta high banks, but after the last few weeks, there are no clear-cut favorites.  Alfalla needs to rebound while Conti and King will look to gain more ground in a championship that is, suddenly, wide open again
Only three weeks remain in the battle for the NiSWC title and $10,500 that goes with it.  Who will step up at Atlanta and take control?  Stay tuned to iRacingLive and inRacingNews for all the latest developments.
---
You may also like...
---