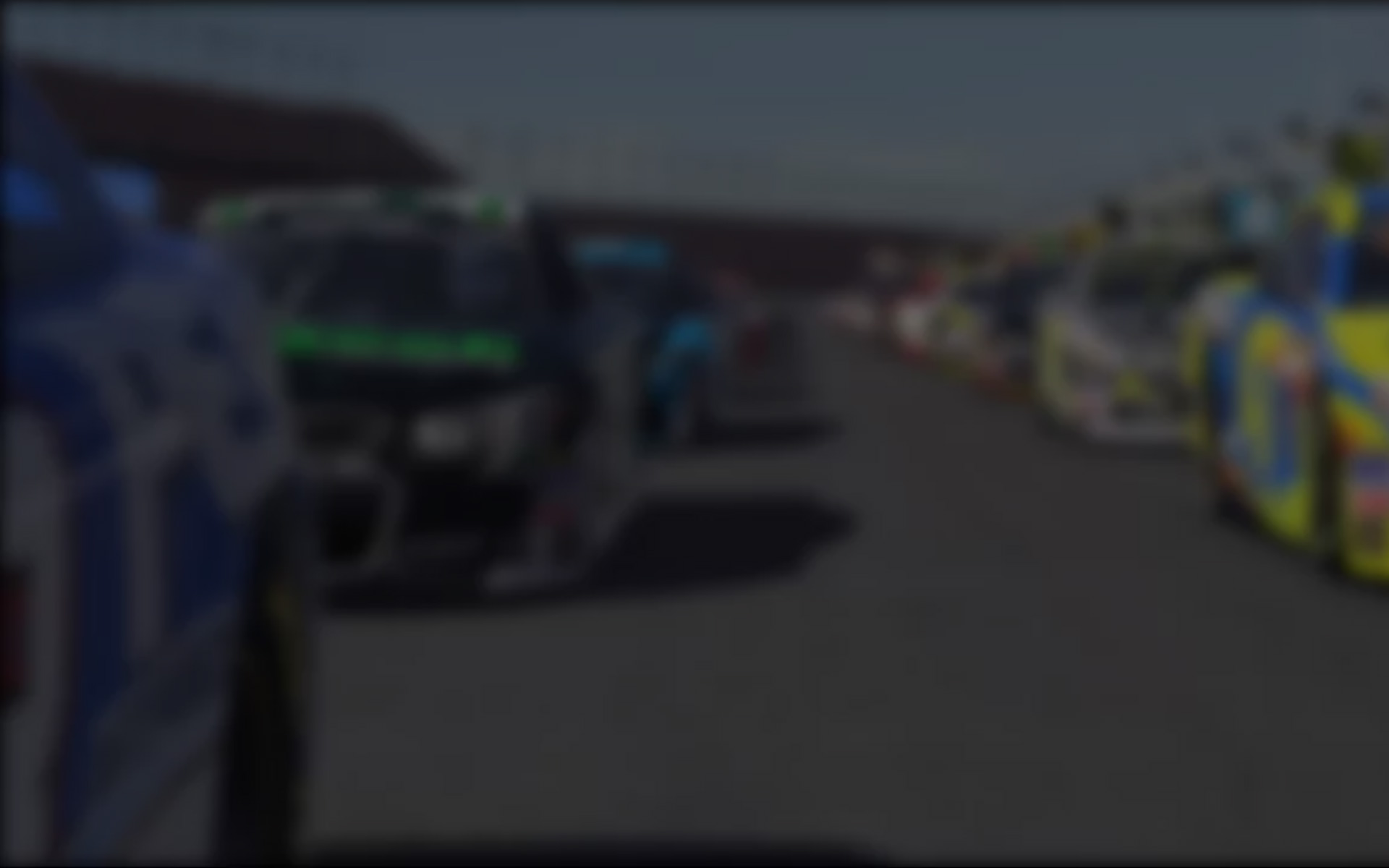 March 15th, 2016 by Corey Davis
As the ITSR Power Series crossed the midway point of its regular season schedule, the teams headed to the wild west for a pair of races on mile-and-a-half tracks. In both cases, a familiar winner prevailed, leaving the competition in the dust.
The first battle came in Fort Worth at the Texas Motor Speedway. Tim Johnston took the pole position with a lap averaging 188.4 mph, edging Michael Long by a scant 0.002 seconds in qualifying. Bobby Terrell, Matt Delk, and Scott Simley rounded out the top five qualifiers and led a field of 25 sim racers to the green flag.
Early in the race, tire management became Johnston's main motive on the gritty high banks. While Michael Long, Corey Davis and Mike Kelley all took turns out front, Johnston ran in second place, preserving his tires through the first long run of the race.
A caution slowed the field at Lap 40 with Kelley still out front, and on the restart, Delk moved into the lead and enjoyed a close online racing duel with Kelley over the next ten laps. As that green-flag run continued, Johnston made his re-appearance at the front of the field just before a round of pit stops.
However, Johnston encountered problems getting onto pit road, missing the commitment cone and incurring a costly penalty that moved him back to 12th position. Meanwhile at the front, Saif Faries led thanks to his early pit stop, but he was eventually passed by Davis on Lap 94.
As the Texas showdown entered the final 50 laps, it was Mike Kelley who played his cards the best, using a bit of tire conservation and a lot of late-run speed to take the lead on Lap 103. When the final round of green-flag stops was finished, Kelley led by nearly five seconds.
With that gap in hand, Kelley cruised to the finish, taking the win by 5.8 seconds over Davis and Rick Thompson. Delk finished fourth ahead Johnston, who recovered from his penalty to come home in the top five.
The week after Texas saw a short road trip to Las Vegas but big changes to the virtual Gen6 stock cars, including a lower-downforce aero package and softer tires. The updates promised to make the cars tougher to drive while making passing easier, and 250 miles at the Las Vegas Motor Speedway would put those claims to the test.
Despite the lower downforce package, grip levels were high in qualifying thanks to partly cloudy skies and cool track temperatures. Adam Hallock turned a lap of 28.742 seconds to take the pole position. Kelley qualified in second ahead of Dean Moll, Simley, Bryan Harvey, and 17 other cars.
Hallock led the first nine laps, but as the tires wore, it was again Kelley finding his way to the lead. By the race's first green-flag pit stops just after Lap 30, Kelley had stretched his lead to more than two seconds over defending series champion Chad Dalton.
As the race continued under green, Kelley's lead grew even more as Simley and Terrell raced for second place more than four seconds behind him. However, that lead was wiped away when the race's first caution flag flew on Lap 65.
A quick pit stop for Johnston put him out front at the restart, and he and Kelley traded the lead in the run that followed. After another round of green-flag stops, Johnston again held the top spot, but electrical issues ultimately led to contact with another car and an early exit for the four-time series champion.
That put Kelley back up front, but his road to the win had to survive two more cautions and a mixed bag of pit strategy. When the race's final yellow flag flew on Lap 133, Faries stayed out to take the lead while Moll, Davis, Simley, and Terrell all took just two tires.
Kelley restarted sixth as the first car on four tires, and he had 30 laps to get back to the front. It only took him ten laps, though, before he passed Faries for the lead and held on to win. Simley edged Moll for second place while Terry McCuin was fourth and Matt Murphy was fifth.
Kelley's third straight victory capped off an incredible first half of his season that included seven top-five finishes in eight races and completing all but one of the 996 laps run so far. His points lead now sits at 32 points over Davis and Johnston, and with momentum on his side, Kelley looks to be the clear championship favorite.
---
You may also like...
---