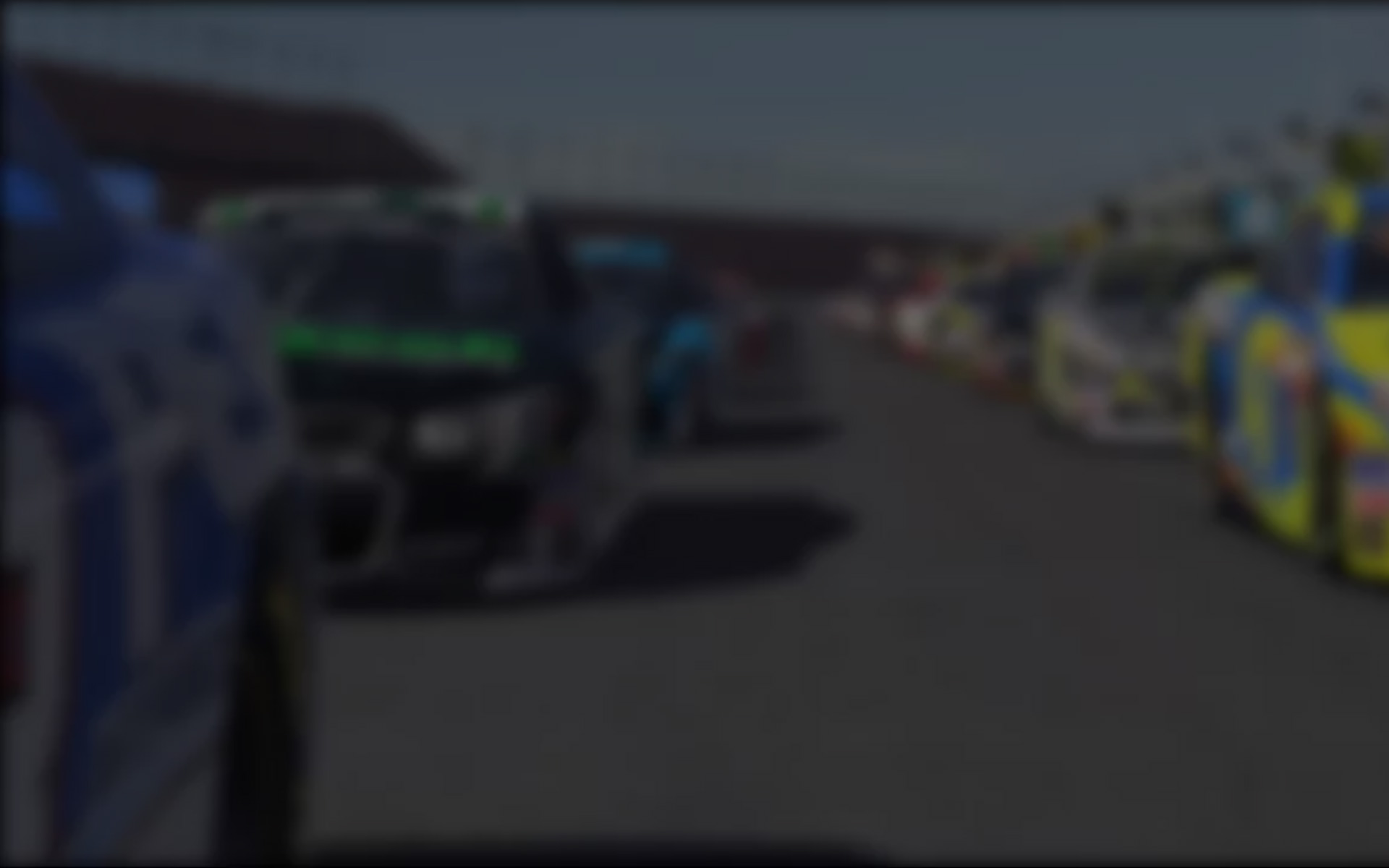 After last week's racing at Oran Park Raceway, the RUF Cup found its way to Barber Motorsports Park, which lies in the middle of a heavily forested area on the outskirts of Birmingham, Alabama. While Oran Park has recently closed in the interest of a developing suburbia, Barber finds itself on the opposite side of the spectrum as a facility that has only been open for about a decade, making it one of the newer tracks on the schedule. 311 sim-racers competed on a short course layout at Barber, which at 2.33 kilometers (1.45 miles), is about 1.5 kilometers shorter than the full course configuration. Every racetrack has its own personality, and Barber is no different, but maybe most unusual about the facility is its inclusion of sculptures that surround the picturesque landscape. Many of the statues are oversized bugs and insects, with the giant spiders found near Turns Five and Six being the most famous.
The story of the season as been Rens Broekman (Benelux), who has made regular trips to Victory Lane through the first four weeks of sim racing competition. Broekman continued to show incredible speed at Barber, as he won the pole with a 56.927 second lap, an incredible two and a half tenths faster than second place qualifier Kristof Kerekes (Central-Eastern Europe). Paul Van Mierlo (Benelux) ended-up third, just three hundredths off of Kerekes' time, while Christian Koch (DE-AT-CH) and Tim Claessens (Benelux) were fourth and fifth.
Despite Broekman's speed in qualifying, it was Kerekes who scored the most points at Barber, with his best win throughout the week paying 182 points. Kerekes was able to inch away from the field as three drivers battled for the runner-up spot with Paul Van Mierlo holding onto second, while Claessens and Jacob Cooper (UK and I) crossed the finish line in third and fourth. Broekman collected 172 points for his victory over Claessens and Brice Michelon (France); a solid points week for our current points leader, but ten points short of Kerekes' best effort.
After five weeks of competition for the RUF Cup, Broekman retains the points lead with 843 points. Kerekes' gain of ten points on Broekman has narrowed the gap from 100 to 90. Meanwhile, Claessens and Christian Koch find themselves separated by nine points in third and fourth, with Daniel Quattropani (Hispanoamérica) rounding out the top five. However, with four drop weeks at the disposal of every driver in the series, the points situation is liable to change, as was proven during last season's championship battle.
Next up for the RUF Cup competitors will be a trip around Oulton Park's Island course, which provides different variables than the no-chicane International course where this series last competed. With the utilization of different corners, including a chicane, the rhythm at Oulton Park will feel foreign to those who competed there last season. One could argue that adaptation is the beauty of racing. Race car drivers constantly adapt to varying weather conditions, different tracks, different drivers, and unpredictable race traffic. While most sports play the same game on the same field every week, racers play the same game on different fields every week. Who can adapt the quickest? We will soon find out, and they will greet us with the checkered flag.
---
You may also like...
---