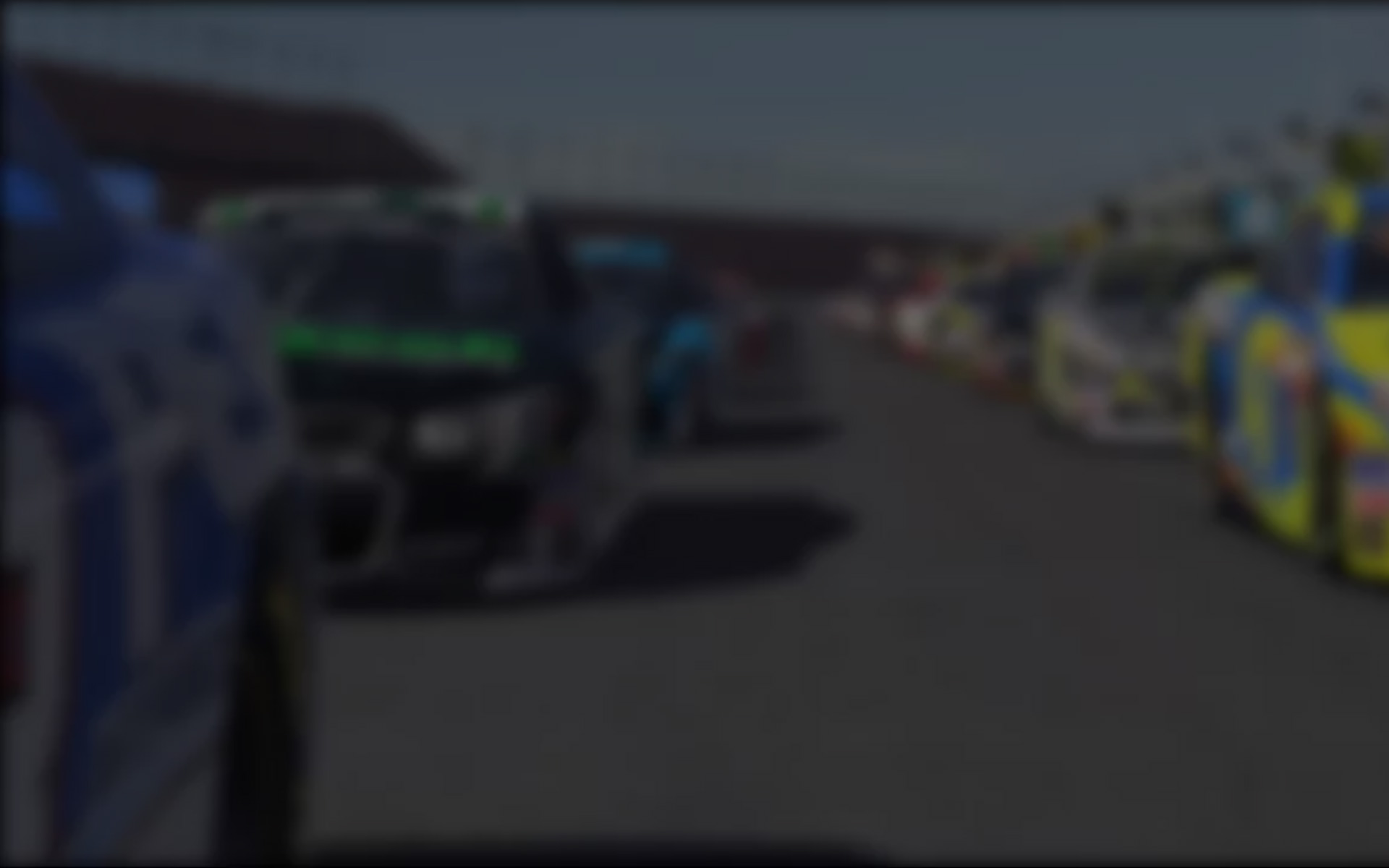 By securing his eighth victory in the iRacing.com Pro Series Road Racing at Oulton Park, Atze Kerkhof stands as the 2011 champion with a maximum 400 points to his name. In a dominant 71 laps around the chicane-less version of the 2.7 mile Cheshire circuit, the 'Flying Dutchman' blasted his way to the front, before collecting victory with seven-seconds in his pocket.
Although Kerkhof was ousted from the front-row of the grid by Martin Krönke and Samuel Libeert, the TeamRedline sim-racer got a perfect getaway as the lights went out, to storm into the lead by the first corner.Whilst there was little Radical Racings' Libeert could do to stop the newly-crowned champion slipping past, My3id's Krönke seemed to be caught napping, leaving a door wide open for Kerkhof to step through intoTurn One. "I got owned off the line by Atze again," Krönke conceded post-race. "As soon as I start from P1, I seem to be too dumb to pull off a good start, which is definitely one of the things that I want to change for2012."
With Krönke and Libeert now in his mirrors, Kerkhof set about pulling away from the ensuing pack, and by his fifth circuit of the virtual Oulton Park, the Dutchman had established a two-second lead, despite struggling with a late gear-ratio change.
"I went two clicks down on the first gear and tried to even it out on the other gears, " Kerkhof explained. "Well, for the start I must say this worked perfect. I took P1 in Turn One and from there I had to find some rhythm because I had no clue how to drive these new gears. The whole race was one big survival course and the longest race in my life!"
The Team Redline rookie needn't have worried, because by the time he headed to the pits for service on Lap 28, his lead was up to five-seconds. In fact once Kerkhof had pulled away from the pack at the start of the race, he barely caught sight of any challengers on his way to victory and the ultimate total championship score of 400 points. "I can't find words to explain how satisfying this season has been. Only one major mistake in Zandvoort, but, well, it was a great laugh," he added.
If a race was to be judged by its statistics, Libeert's podium finish in the Round Nine of the iPSRR would seem academic. But although the Frenchman started second and finished in the same position, Libeert had to fight for his runner-up spot. After dropping to fourth position on the opening lap, Libeert had to steal a pass on Twister Racing's Jeremy Bouteloup, before capitalising on a mistake by pole-setter Krönke on Lap 19 laps. By the time he'd completed his first visit to pit-lane on Lap 28, Libeert held a three-second advantage over Bouteloup, who had shuffled past Krönke for third position during their pit-stop out lap. Nine circuits later, however, Bouteloup had edged his way to Libeert's gearbox and taken the second position, after the Frenchman over-shot Turn One.
"I started to show my car in the mirrors of the My3id's car. We went into the pits very close. And we also left them very close," Bouteloup shared. "From that moment I felt Martin [Krönke] was a bit struggling because of his set-up and the fuel he had, so I managed to close the gap and he finally opened the door on the last turn. Samuel was only a couple of seconds ahead and surprisingly, I was able to catch him and finally overtake him, thanks to a mistake he made."
Unleashed, Bouteloup pulled away from Libeert and when he headed to pit lane for his final scheduled stop on Lap 52, the Twister Racing pilot had left the Radicals online-racer trailing in his wake by two-seconds. But after a series of sixty-two second laps, by the time Libeert had taken service and left pit-lane three lapslater, he'd reclaimed second spot with a small gap over Bouteloup.  Now with an equal fuel load, Libeert was able to build on his advantage and when the Frenchman took the flag after 71 laps, he'd secured the runner's up position five-seconds ahead of Bouteloup.
For My3id's Krönke, Round Nine of the iRacing.com Pro Series Road Racing didn't yield the same amount ofchickens that were in the German's egg basket at the start of the race. Once Bouteloup had taken the final podium position from him, Krönke had no reply to the Twister Williams-Toyota FW31's pace, and saw out a solitary 40 lap run to the line for fourth spot. "Overall I'm very happy about the outcome here. I expected P10 or worse in both qualifying and race and scored much better," Kronke optimistically told inRacingNews.
Collecting his seventh top-five finish of the season, Simon Crochart made up eight positions over the course of the race, with most of his gains coming in pit-lane. On the tail-end of a pack of five cars that included Jaroslav Honzik, Fulvio Barozzini and Andrew Slocombe, tenth-placed Crochart was the last of this fleet to head to the pits.  But when the Frenchman rejoined the action, he'd leap-frogged his way to sixth position. Breaking free of Honzik and his motley crew, Crochart had caught up to the wake of his sister Twister Racing car of Sebastian Schmalenbach by the time his final scheduled stop approached; staying out for a lap longer than his teammate, Crochart exited pit-lane in fifth position with Schmalenbach in his mirrors, just over a second behind – a gap that remained the same through to the chequered flag.
Whilst Honzik had a relatively peaceful run to his seventh-place finish after the first round of pit-stops, Barozzini, Andrew Slocombe and Ian Lake traded places throughout the race in the fight for the final top ten order. It was Barozzini who eventually gained the upper-hand over Slocombe and Lake, when the Italian stepped into eighth position following his final service.
"I did a comfortable pit, just one lap later than Andrew.  I could put less fuel than planned and went ahead by ONE miserable second," Barozzini said post race. "As I foresaw, I slowly pulled away from Andrew, regardless of a few minor mistakes, but Jaro was too far ahead. Hey, that was great racing indeed. It's quite different from, say, Skip Barber or NASCAR, but it's pretty exciting anyway."
For Slocombe, it was the American's second top-ten finish of the finish so far, whilst it was a job well done for Australia's Lake, who quietly crept into tenth after starting from the twelfth row of the grid.
As the series heads to the next round at Watkins Glen International, Kerkhof has a maximum possible score (taking into account dropped weeks) of 400 points in the iRacing.com Pro Series Road Racing championship standings. In the fight for the season's runner-up position, second-placed Martin Krönke on 246 points, holds a slender 12 marks over Crochart, who is seven ahead of Roland Ehnström.
---
You may also like...
---