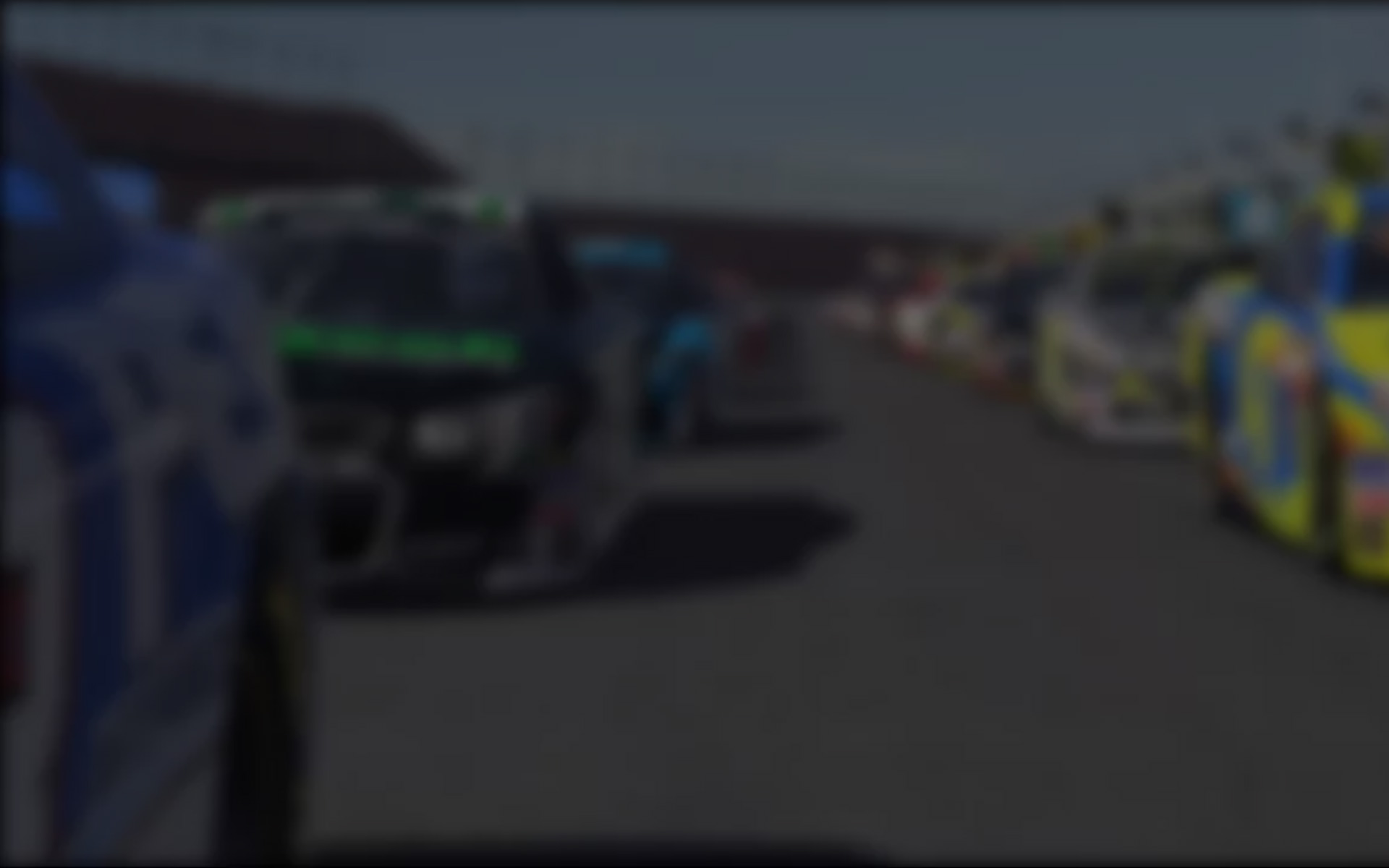 After struggling for most of the season, Brandon Kettelle finally had some good fortune in winning the NASCAR iRacing Pro Series finale at Daytona International Speedway. With four laps remaining Kettelle was running nearly even with Trey Eidson for the race lead. Kettelle, who was being pushed by Tyler Laughlin, started edging ahead of Eidson off of Turn Two. As the pack exited the corner Mitchell Hunt, who had been pushing Eidson, got slightly misaligned on his rear bumper and turned Eidson around in front of the field. The resulting crash took Eidson and several others out of contention and caused a race-ending yellow flag to fly.
Hunt finished second despite turning Eidson and took full blame for the incident. "(I) got a little too low on Trey trying to get clear and move up top and it was just enough to get the nose under his left rear. Totally my fault, and I'm sorry for that," he said.
Laughlin was third, falling just short of second when the yellow flew. Andrew Fayash III and Brandon Schmidt rounded out the top five, each concluding their season with a solid run.
Like most restrictor plate events, the race was frantic from start to finish. The first caution flew early, on Lap Five to be exact, when Steven Eszenyi and Dwayne Vincent got into trouble in Turn One. The crash collected more than a half-dozen cars and served as a reminder that trouble can happen anywhere and at any time on the high banks.
From there the race went green until Lap 36 with lead changes happening frequently. Officially there were 34 lead changes, though countless more occurred around the track. After the second caution, Hunt and Josh Berry headed to the front and swapped the top spot amongst themselves several times over the next 20 laps. However, Kettelle wanted his turn at the front, breaking-up the Berry/ Hunt tandem on Lap 60 to take the lead.
With 20 laps to go the battle in the lead pack was broken-up by yet another wreck. This time it was sparked when Ryan Lowe had to check-up for a lapped car. With nowhere to go but into the back of Lowe's car, Allen Boes triggered another big crash in the tri-oval. The wreck allowed cars which had lost the draft to catch back up, setting the stage for a 15 lap shootout for the win.
Berry's luck ran out on Lap 87, two laps after the previous restart, when Tyler Hill misjudged his position and hooked him hard into the outside wall, sparking another melee as many cars could not avoid Berry's spinning and flipping car. This wreck also gave the field one more shot at Eidson — which Kettelle used to his full advantage.
Keeping somewhat under the radar was Tyler Hudson, the series points leader coming into the finale. Hudson ran a smart race, knowing he had a bit of a lead in the standings. When the checkers fell, Hudson was fifteenth but that finish was good enough to crown him the 2014-15 NASCAR iRacing Pro Series champion by 18 points over Corey Vincent. Tyler Hill finished third after a very consistent season, 29 points behind Hudson. Veteran sim racer Kevin King was fourth despite one fewer race counted than the drivers in front of him and Eidson held onto fifth despite his late race crash at Daytona.
Now that the checkered flag has waved on the NASCAR iRacing Pro Series, drivers transferring on to the NASCAR PEAK Antifreeze Series will have a few weeks to unwind and get ready for the even tougher challenge that lies ahead. An influx of new talent – combined with of some veteran sim racing names like King, Davies, and Schoenburg – should make the NASCAR PEAK Antifreeze Series more competitive than ever. Be sure to stay tuned to iRacing.com for series updates in the near future, and we'll see you in Daytona in a little over a month to kick-off the season!
---
You may also like...
---