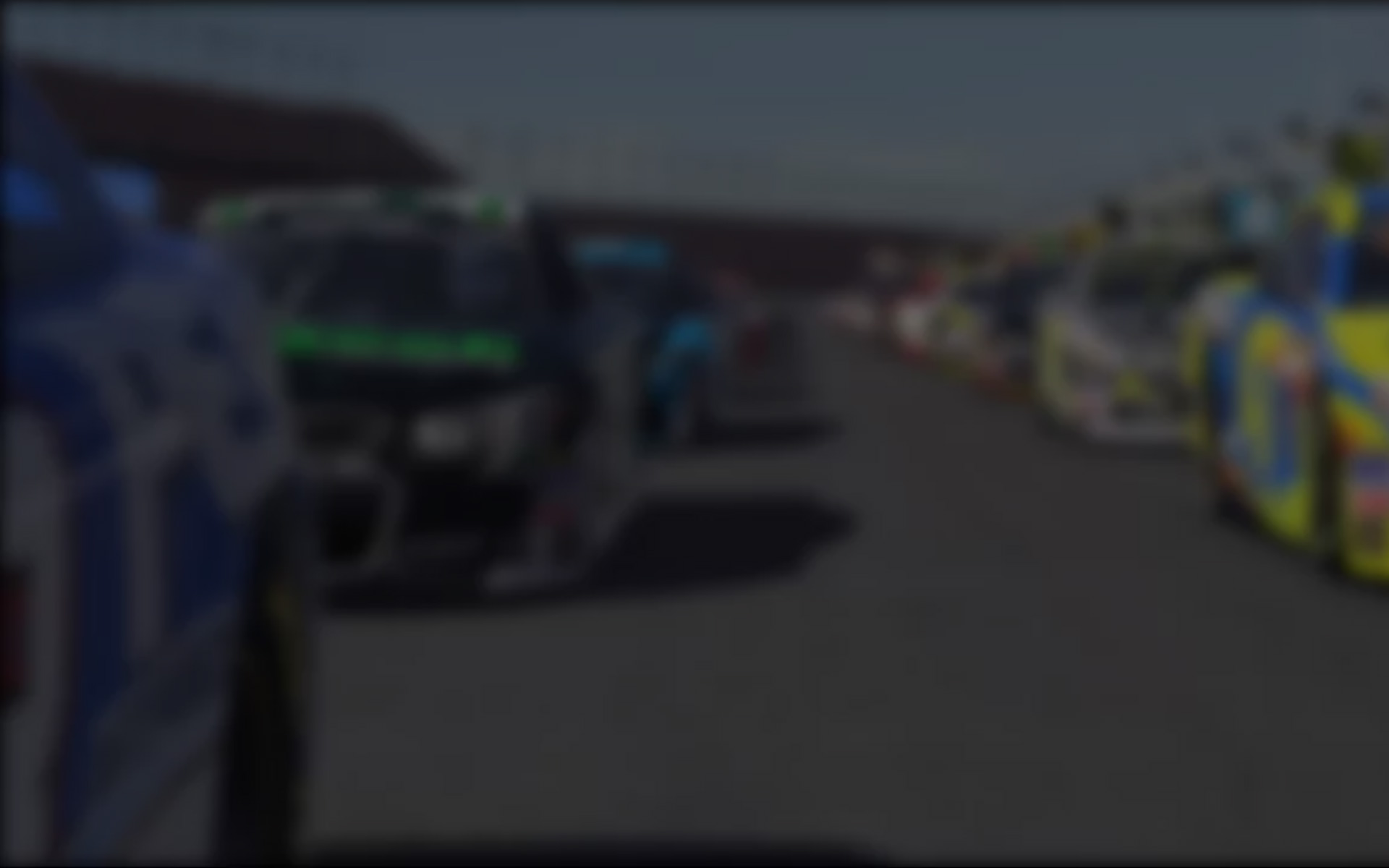 With another season of the NASCAR iRacing.com Class A Series now in the books, parity has never been more evident, as the list of champions continues to expand. The 750+ horsepower Chevrolet Impala is the top oval racing stock car in the world, and is masterfully recreated in the iRacing.com software to give sim racers the rush of piloting the 3,450 pound, high powered tank around the track at speeds over 200mph. A dozen tracks over the course of the 12 week season challenged drivers and teams in every way imaginable. From short tracks to big, day to night, and asphalt to concrete, there is no place to hide when competing at the top level of online racing.
iRacing.com offers ten divisions of competition, allowing drivers of all levels of talent and experience to race within their skill set. As you become a more accomplished driver, you will be placed in a more difficult division. The "King of the Hill" this season goes to the California Kid, Kile Gottula. Gottula seemingly had this championship wrapped-up from the start, as he took control of the Division One standings early and never looked back. Gottula put together solid numbers across the board, earning six wins and 19 top fives in his 27 starts. A hard-charging Robert Hall made a late push to defend his title, but came up 102 points shy of the lead. Steve Ritter held-on for a podium finish, with Rick Foutz and former NASCAR iRacing.com Pro Series (NiPS) driver Nicholas Morse coming-on strong to round-out the top five Division One finishers.
Although not in the highest division, drivers in Division Two did not disappoint and showed they will be tough to beat next season. Chris J Miller put-up outstanding numbers with seven wins and 19 top fives in his thirty starts to earn the outright Division Two Championship. To put a perspective on what kind of season Miller put together, his 1412 points would have put him fourth in the Division One standings. Ronnie Pitts kept it close throughout the season despite not earning a win in his 34 races. Rounding-out the podium in Division Two is Ohio's John Schweickart.
Ed Goobic of Connecticut claimed the Division Three championship in a points battle that came down to the wire. Goobic edged-out Billy Price by a mere 35 points to earn himself the crown. Stefan A Schmidt locked-up the Division Four Championship over a hard-charging Brodie Kostecki, while Brian Schoffstall won Division Five in dominating fashion. 70 points was Uwe Kuerten's margin of victory over Jeffery Morrisette in Division Six. While other divisions featured close battles, Division Seven had nothing of the sort. Kevin Suckow absolutely poured it on his competition this season, as he continues to move-up the rankings. It was much the same story for Division Eight where Dan Hass nearly doubled the points total over second place. Brazil's Blau Martins won Division Nine, while Frank Hudson rounds-out our list of Class A champions.
There were great numbers for NiCAS this season, as a total of 1553 drivers took part in at least one week of competition. Terry Garska of Division Three earned the most starts of the season, with 228 over the 12 week span — exactly 100 more than his nearest challenger, Al Rodriguez. Finnish driver Jukka Savolainen wracked-up the most wins, the former NiPS competitor earned 17 trips to victory lane. Steve Ritter had impressive numbers as well with 15 wins, while Patrick Baldwin won 14 of his 22 races.
With 2011 Season 4 now in the books, it will be one week off for drivers to relax and stretch-out before getting back to the grind for the beginning of 2012 Season 1. The start of the season will mark the start of the race to make it into the 2012 NiPS, held at the end of the year. The top 12 Division One NiCAS competitors who hold a Class A license will be promoted to the Pro license at season's end, ensuring their slot in the next NiPS season. It all kicks-off next week as the Impalas hit Chicagoland Speedway for a week of thrills in the Windy City.
---
You may also like...
---