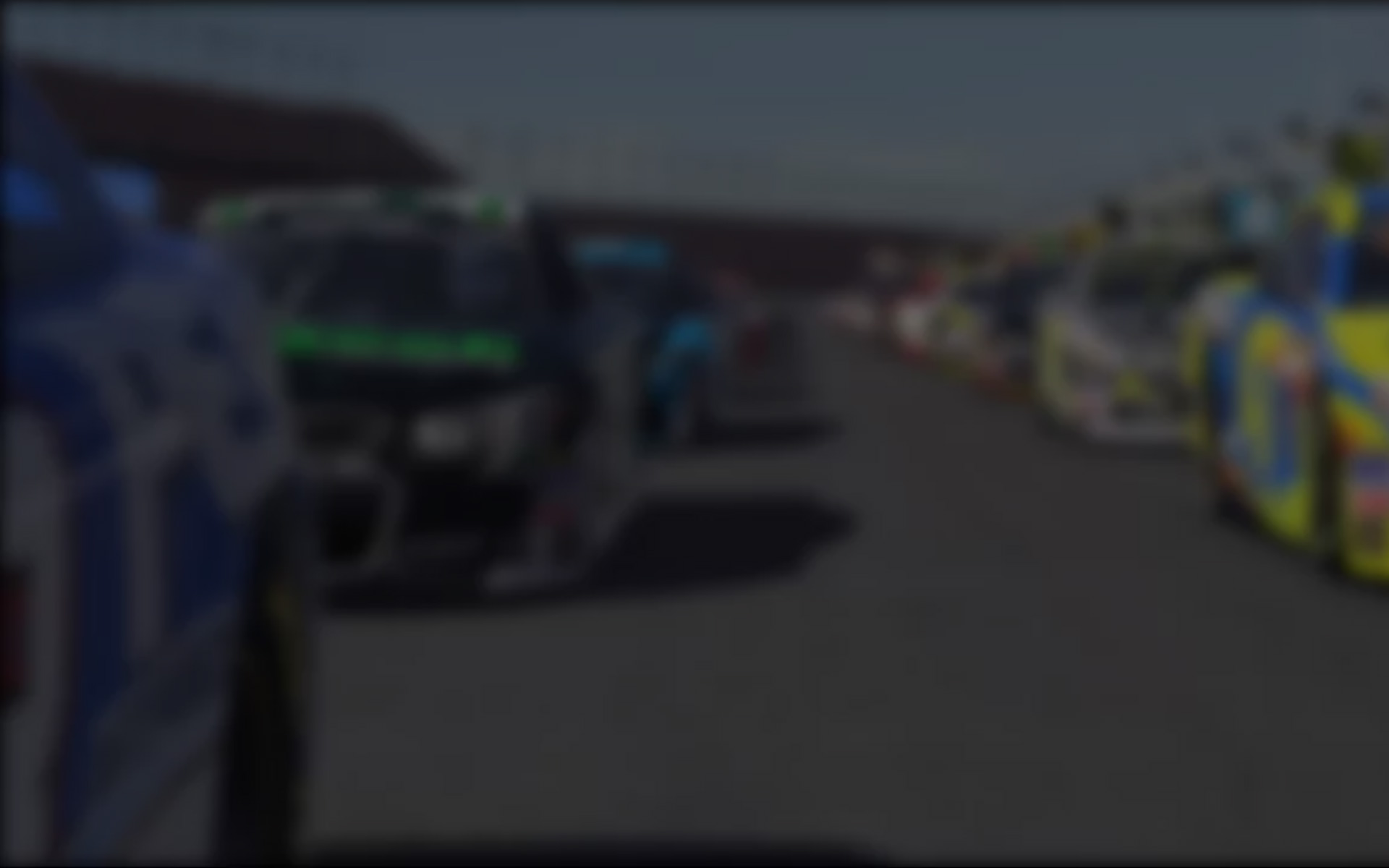 May 8th, 2017 by Dan Ensch
Andrew Kinsella used lapped traffic and a bold outside defense of turn one on the final circuit to deny Tim Holgate back-to-back Indy Elite series Indianapolis 500 victories on Sunday, May 7th.
Holgate appeared to be in control with a lead of one second with three laps remaining, but he mistimed a pass of lapped traffic entering turn one, causing him to lift coming out onto the south chute. That allowed Kinsella the opportunity to regain Holgate's draft. Kinsella moved to the inside on lap 199 as the pair rocketed through turns one and two side-by-side. Kinsella was able to slip ahead on the backstretch, but the fight was long from over. Holgate moved to the inside of turn one on the final lap, but Kinsella refused to yield. Again the pair zipped around to the backstretch in tandem. But this time, Kinsella made the outside work and gained enough of an advantage to clear Holgate's Sam Maxwell sim racer and move down low to the inside of turn three. Holgate matched him on the outside through turn four, but could not muster enough momentum to forge ahead of the KOOL/Jim Beam/Klein Tools special at the line.
"I have no idea how I pulled that one out." – Andrew Kinsella
"I have no idea how I pulled that one out," said Kinsella afterwards. "I think Tim got held up in traffic and I was able to get past him. Wow!"
Understandably, Holgate found the last-minute loss to be a hard pill to swallow.
"I'm a little upset about the lapped traffic working out the way it did. There was no real need for one of the cars to be racing that aggressively against us. But that's racing I guess. Congratulations to Andrew for the win. That made the broadcast, I'm sure because that was an exciting final two laps."
In 1992 Al Unser Jr. beat Scott Goodyear to the yard of bricks by 0.043 seconds, the closest finish in Indy 500 history. Sunday night's race fell just .001s short of that mark as Kinsella outlasted Holgate by a scant 0.044 seconds to win the Elite Indianapolis 500 presented by Apex InfoTech. This, after 143 laps of uninterrupted green flag racing in an event that saw only three cautions flown for a total of eight laps.
An accident involving Marco Aurilio Brasil, Chris Stofer and Allan Moriera on lap 54 was the last time a yellow flag would fly. What no one could have predicted at the time was the impact it would have on pole sitter Bradley Walters.
Walters dominated most of the race, leading 114 laps. But he was one of only two cars who elected not to pit following the lap 54 incident. This would prove to be his undoing, as he ended-up needing fuel while leading with just five laps to go.
"By the time I knew for sure that I wasn't going to make it on fuel there was no point (in saving fuel), so I just drove fast and crossed my fingers."
Walters had more than a ten-second lead when he was forced to stop. He would have to settle for sixth place.
"I thought for sure there would be another (yellow) and I could make it. I lost that race with 125 laps to go."
Kinsella had to be careful with fuel as well. In fact, Andrew had only .17 gallons of virtual ethanol left with which to enjoy his victory donuts.
"I was able to go long on the first few stops, so it played out for me. I actually had to save a little bit for a while, because I knew I needed the shortest pit stop possible on the last one."
"We overfilled by about two gallons, and that may have cost us the win . . ." – Tim Holgate
Holgate, on the other hand, felt like he may have played it too safe on fuel.
"We overfilled by about two gallons, and that may have cost us the win in addition to the traffic late."
Adam Dock was solid all day, and brought his Team Velocidaddy sim ride home on the third step of the podium.
"Yeah, I'll take it," said Dock. "It wasn't my greatest effort. I was a little off on the aero for the weather, but a solid third. It was a great run with everybody around me. Everyone was giving lots of room."
Christian Steele bounced back from a black flag issued for an improper restart to finish fourth, just 0.016 seconds behind Dock. The penalty was caused when Holgate stalled on the start after accidentally hitting his pit limiter. Steele was flagged for being just a couple of hundredths too far ahead.
"I was able to keep peeling back on the aero and the car just kept getting faster and faster. I was able to make some pit calls here and there and jump some people just from the pit cycle, so that was pretty nice," said Steele.
Seven cars finished on the lead lap including the Dallara DW12s of Joe Branch and Tim Doyle.
Rounding out the top ten a lap down were Tony Showen, Dan Lee Ensch, and Andreas Eik. Showen was the big mover of the day, starting 27th after posting no qualification time and gaining 19 spots to eighth. Ensch gained the second most, starting from 22nd to come home in 9th.
Holgate can take some solace from the fact that his runner-up finish moves him to the head of the class in the point standings with 267, followed by Kinsella (251), Branch (227), and Doyle and Brandon Trost tied at 215. Former leader Austin Espitee was not able to attend the double points race at Indy and suffered mightily, dropping to seventh in the standings with 199 points.
The next stop on the Apex InfoTech Indy Elite Series will be at Iowa Speedway on July 23rd.
---
You may also like...
---