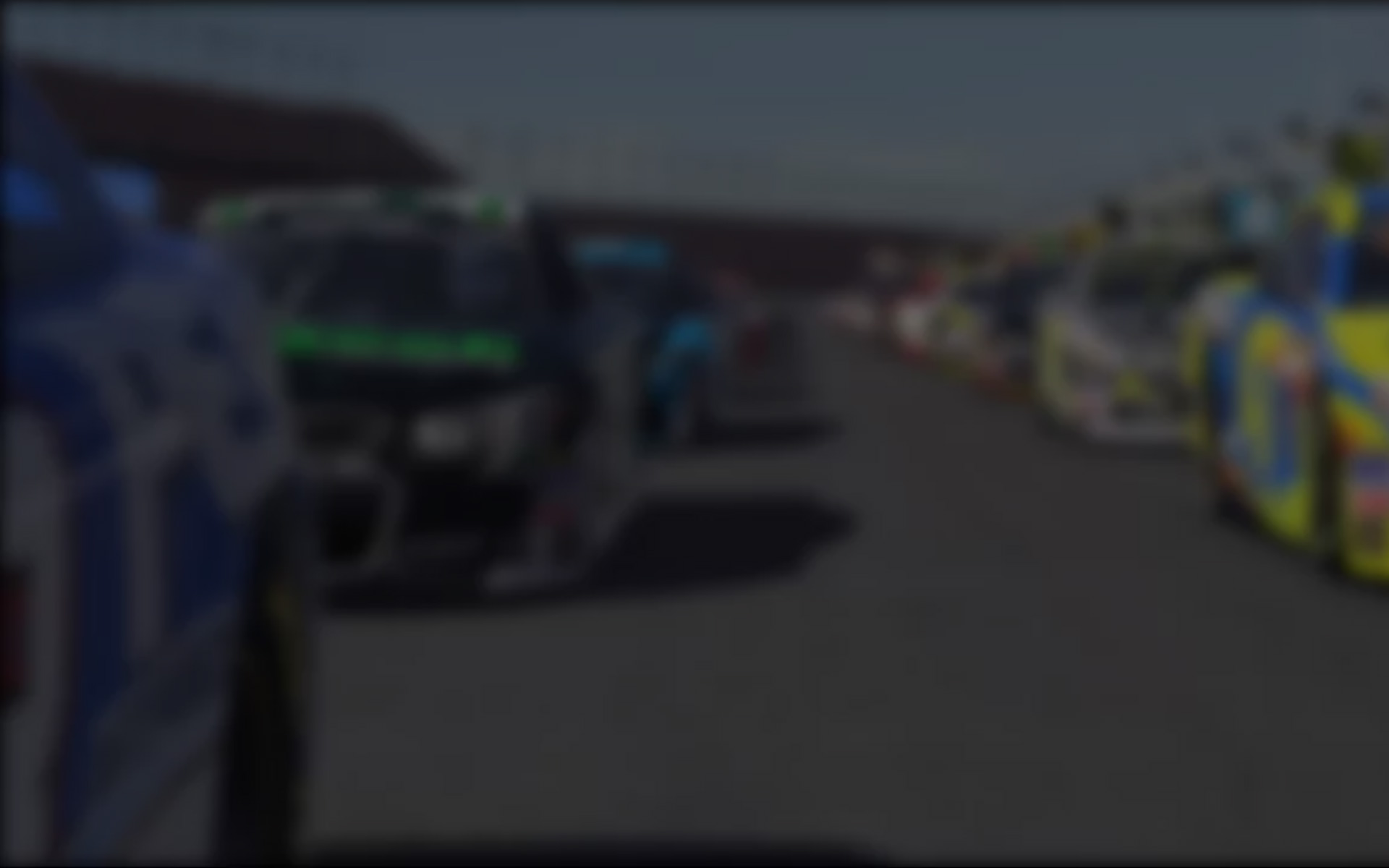 August 8th, 2017 by Jake Sparey
Martin Kroenke went eight races unbeaten after a crucial win by six seconds over VRS Coanda Simsport teammate and hometown hero, Mitchell DeJong. There were surprises however during the event as five-time champion Greger Huttu crashed out of the event in the opening lap after two races away.
Indianapolis Motor Speedway always has the aura of being a great race and the action provided would be of the highest caliber. Kroenke, on an eight-race unbeaten streak stretching back to last year had the pressure off of him, knowing that whatever the result was going to be, most likely it was not going to affect his outlook in the championship. Greger Huttu, finally back after a two-race break was ready and primed with a lot left to prove for the final five rounds. Bono Huis, second in the championship, would have the momentum on his side however, securing one of the most difficult slots in Sim Racing, an automatic place in the McLaren World's Fastest Gamer finals.
Qualifying would prove to be lightning fast and very dangerous with overcast conditions putting a major chill over the circuit and also making the pole position almost unpredictable at times. Home race for Mitchell DeJong would prove good for him as he would snatch pole by just 15 thousandths of a second away from his teammate of Martin Kroenke, a time of 1.04.905 just good enough for the American. Greger Huttu would start from the second row, joined by Mack Bakkum, the third VRS Coanda Simsport vehicle inside of the top four. Jamie Fluke for the Apex Racing UK team would place himself fifth with both Bono Huis and Freek Schothorst of Team Redline sixth and seventh. It would be a personal best qualifying for Balazs Remenyik as he would use all of the IndyCar experience Vortex SimRacing had, to get a fourth-row start.
A monumental getaway from Mack Bakkum threw everybody up as he stormed from fourth to first before the first corner. The great start would soon dissipate however as after running wide through both turns one and two, Bakkum would give up those positions to DeJong and Kroenke. It would very nearly be a third position lost as Huttu would go around the outside at turn seven but contact between the two drivers would see Huttu get collected by multiple vehicles, and leave the Finnish driver out of the event, averaging just two points in the last three races overall. Balazs Remenyik would also fall foul on lap on after getting turned around at turn ten.
The lead would change position on the start of lap eleven as Kroenke, with DRS and ERS to use, stormed down to the inside to inherit a very familiar position. Kroenke would be unable to truly break away from DeJong until lapped traffic would come into play. Behind Kroenke, Bono Huis would comfortably make his way through on Mack Bakkum, as Bakkum would slowly fall back over the course of the event. In the mid-pack, positions would chop and change as Thrustmaster Mivano's Jorge Montanes would start to drop backwards through the mid-pack after gaining nine positions off of the start.
The pit stop window would open on lap thirty out of seventy-three as Marcus Jensen of the Apex Racing UK team would be the first do drop onto the lane. Bono Huis would make the early call to come in, looking to undercut the likes of DeJong and Kroenke, who were some of the last drivers to make a stop. Freek Schothorst would follow swiftly after Huis, with front wing damage equating to a longer stop before Bakkum would blitz everyone on pit road, a three point three second stop. DeJong would pit before Kroenke as Martin would make one of the very rare mistakes in his game, overshooting his pit box slightly before coming out nose to tail with his teammate. Kroenke lost two seconds in the stop.
Battles would continue through the second half of the race as Martti Pietila would repass Jamie Fluke for sixth after losing out in the pit stop phase. The battle between Mack Bakkum and Freek Shothorst would hot up though as Freek, coming back from a four second deficit would make a great move around the outside of turn seven, getting DRS into eight. Bakkum though would come back and the tire banging would be evident. Two touches through turns one and two later, and Bakkum was in fourth once again.
Plain sailing in the end for Martin Kroenke, going eight for eight and maintaining his 100% record. The one-two would be secured with DeJong in second with a quiet race for Huis, ending up on the last step of the podium. He would be followed home by Bakkum, Schothorst, Pietila, Fluke and Ilkka Haapala who made a lot of positions late in the day for the Orion Race Team.
Kroenke's result with the drop week applied would mean nothing as he keeps his overall points of 273. Huis (224) lies just forty-nine points back in second and needs to rely on Kroenke crashing out to stand a realistic chance at the title. Mack Bakkum now lies third overall (210) but may be subject to a post race penalty after his opening lap incident with Greger Huttu.
Other notable names see Greger Huttu (160) in eighth place, Olli Pahkala (143) in twelfth, Patrik Holzmann (119) in twentieth, now of JIM and Graham Carroll (116) in twenty-first. Both Carroll and Holzmann have lost their Pro Licences however and need to work on their safety rating to regain them. Mitchell DeJong (106) with his third second place finish of the season moves up into twenty-fifth overall. This leaves drivers like Peter Berryman (97) of Apex Racing UK and Aleksi Uusi-Jaakkola (83) of Team Redline on the bubble in twenty-seventh and twenty-ninth respectively.
Round nine signals the end of the drop weeks as Spa-Francorchamps promises to be a thriller on the 19th of August in just a little under two weeks time. Make sure you tune in on iRacing Live at 11:30 UTC. Kroenke is on a very direct road to the title, but for now at least, he can call himself the indie darling.
---
You may also like...
---