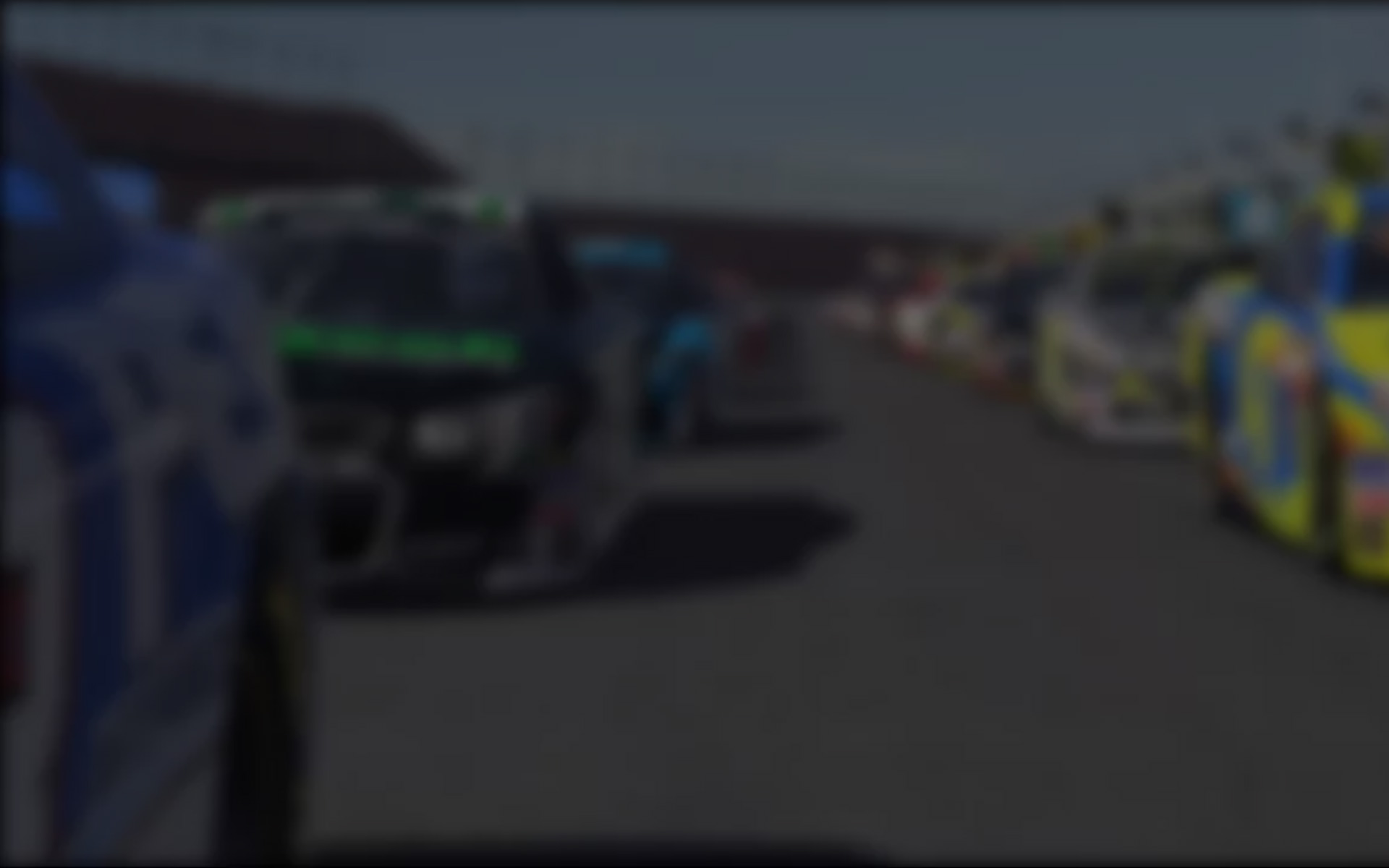 Coanda Simsport had a spectacular coming-out party in its official debut in the 2014 iRacing World Championship Grand Prix Series last weekend at Interlagos, as co-founder Martin Krönke started from pole and led all 71 laps en route to a convincing win over Glacier Racing's Olli Pahkala and Team Redline's Greger Huttu.
Krönke's dominant performance narrowed, if every so slightly, the yawning points differential to Huttu in the battle for the series title.  Nevertheless, the three time champion still enjoys a cushion of more than 100 points heading into the final three races of the season, while Krönke put a little more distance between himself and Pahkala in the battle for runner-up.
That Krönke would be a formidable force at the Autódromo José Carlos Pace became apparent when he posted a lap of 1:12.221 to nip Pahkala by .023s for his first pole position of the campaign.  Following-up on his superb form of fortnight ago at Spa, Orion Racing's newcomer Mitchell deJong clocked a 1:12.256 to take third on the grid ahead of Aleksi Uusi-Jaakkola and Huttu with Enzo Bonito completing a Team Redline third row.
When the lights went green Krönke made a textbook getaway to lead the field into the Senna Esses as deJong displaced Pahkala for second spot ahead of Jaakkola, Bonito and Ilkka Haapala.  After a languid start, Huttu passed Haapala for sixth with Rocco Barone following him through for good measure to complete a nice opening lap that saw the Italian vault from tenth to seventh.
"I got a little wheelspin off the line," explained Huttu.  "I tried to power through it but eventually had to back off of the throttle and lost a couple of spots to Enzo and Ilkka. I got Ilkka back on the straight before T4 and then was stuck in P6 in the train of cars. It's impossible to overtake when everyone's getting a draft so I decided to hang back a little and try to save the tyres as much as possible."
Lapping in the mid-1:13s, Krönke quickly eased away from deJong whose attention was occupied by the quartet of Pahkala, Jaakkola, Bonito and Huttu.   Lap 10 saw Pahkala relieve deJong of second place, but things went awry when Jaakkola tried to follow suit on the approach to the first turn a few laps later.  The Williams FW31-Toyotas touched wheels, with deJong's car launched into retirement.
"Aleksi got to my left going into T1," said a philosophical deJong.  "I decided to not defend and stay on the right this time as I thought I would have the run down the straightaway after the corners. Unfortunately it looks like he spun the tires and got sideways which ended my race. Racing incident, but oh well."
Huttu got around Jaakkola in the confusion and so the lead serial had Krönke ahead of Pahkala, Huttu, Jaakola and Bonito as the first round of pit stops approached.  Further back, Issac Price had carved his way from P14 to sixth in the opening stint, but was among the first to pit on Lap 20, handing the spot to Jake Stergios from Antoine Higelin, Barone and Haapala with Mogar Filho completing the top ten.
Krönke emerged from the pits on Lap 23 with his lead intact, although now he was followed by Barone who would go seven more laps before calling at the pits.  After Barone disappeared from his mirrors, Krönke led Pahkala by a comfortable eight seconds with Huttu an additional two ticks behind ahead of Jaakkola and Price.
The status quo remained intact through the second round of stops between Laps 47 and 50, apart Stergios working his way up as high as third before stopping.  So it would be for the remainder of the race as Krönke maintained a nine second margin over Pahkala who, in turn, stayed about two seconds clear of Huttu with Jaakkola another second or so behind the three time champion to the checkered flag.
The real mover in the final segment was Stergios who (again) methodically advanced as others (including a three-stopping Price) made their final stops or in the unfortunate case of Bonito, disconnected.  The American thus came home sixth ahead of Haapala (who set fastest lap of the race at 1:13.165), Barone and Andre Boettcher.  Price survived a barging match with Higelin to take ninth ahead of Aleksi Elomaa, who moved up from the 18th starting spot.
Also of note was the performance of Martti Pietilä who started from pit lane and motored to a twelfth place finish just a second behind of Robin Friskopps.  Less fortunate were Higelin and Filo, the former coming out second best in his contretemps with Price en route to a 13th place finish while the latter parked it after a late coming-together with a repentant Dion Vergers.
From the Land of the Samba and the Autódromo José Carlos Pace, the iRacing World Championship Grand Prix Series now heads halfway around the virtual world to the Land of the Rising Sun and the Suzuka International Racing Course.  Owning a 101 point lead with just three races remaining, Huttu is not exactly in imminent danger of having his hopes for a fourth world championship dashed.  Nevertheless, with his impressive performance at Interlagos, Krönke has – if nothing else – announced his intentions of keeping the three time champion honest coming down the home stretch.  Likewise, despite his premature exit at Interlagos, deJong made it abundantly clear his podium finish at Spa was no flash in the pan. And with three drivers in the top ten at Interlagos (Pahkala, Jaakkola and Elomaa), Glacier Racing (again) affirmed they are a force to be reckoned with . . . so too Coanda Simsport, which placed three drivers in the top 12 (Krönke, Boettcher and Pietilä).
All in all then, while it would take a disaster of unimaginable proportions to derail Huttu's title bid, it takes no imagination whatsoever to forsee some highly competitive sim racing on the near – and more distant – horizons.
---
You may also like...
---