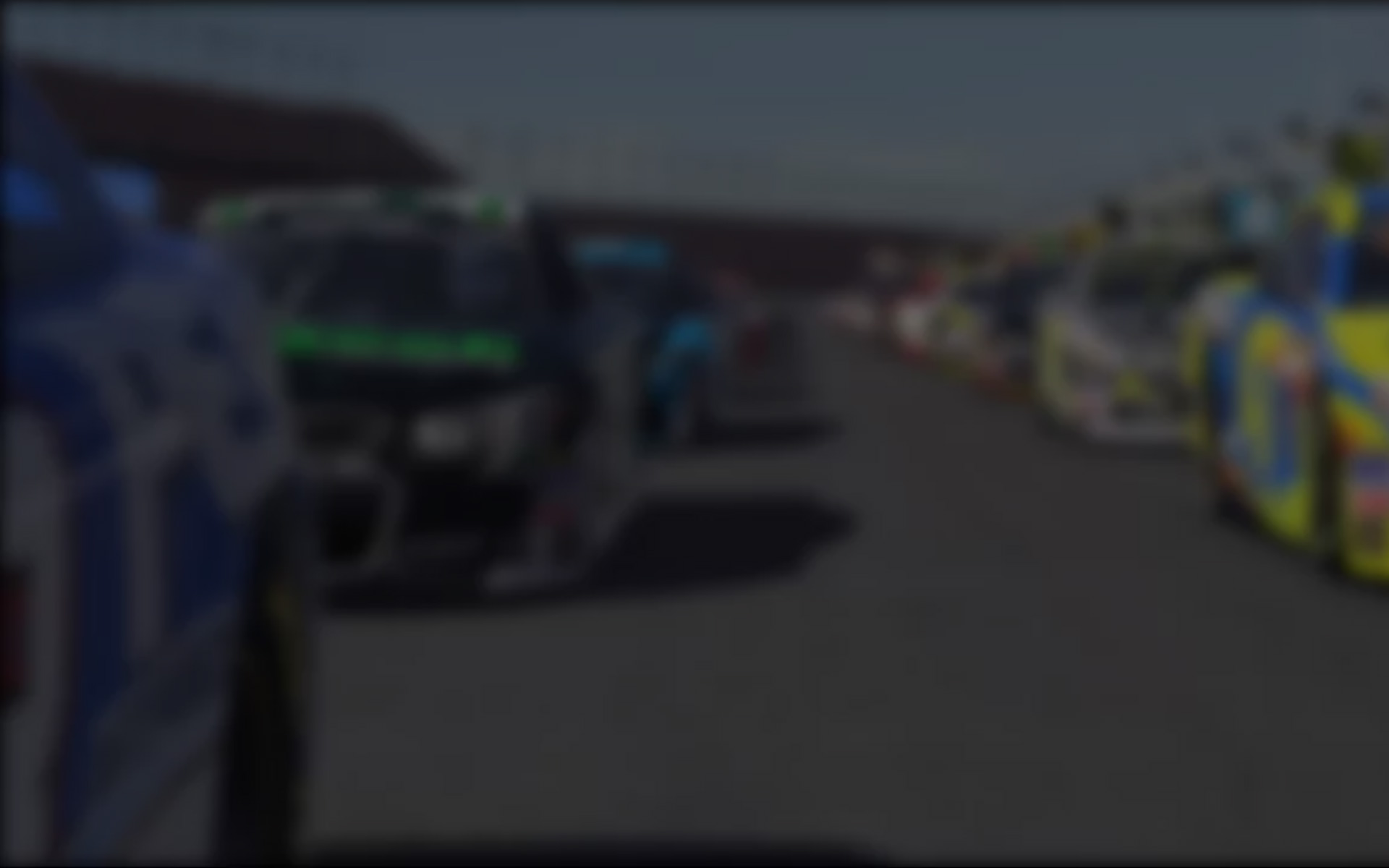 Daytona International Speedway was the site of racing during Week 10 of the Nascar iRacing.com Class B Series. A large number of drivers showed up during Week 10 to race under the lights at the famed 2.5 mile super speedway  For the week, 954 drivers attempted at least one race while 300 drivers turned at least one qualifying lap.
Friday night's broadcasted SoF race had 28 drivers and an SoF of 5467. Tom Moustakas (New York) started on the pole but quickly lost the lead to Adam Gilliland (Texas), who led eight laps during the race. When it was all said and done, Paul Kusheba (Connecticut) came out on top after leading the final three laps of the race. In all, Kusheba led a race high 12 laps and scored 350 points. Brad Mahar (New England) finished the race in the second position while Danny Hansen (Midwest) finished in the third position. Mahar scored 337 points and led five laps while Hansen scored 324 points for third and led seven laps. Alex Ciambrone (Pennsylvania) and Byron Daley (New York) rounded out the Top Five. Ciambrone scored 311 points while Daley led eight laps and scored 298 points for fifth place. The race was slowed three times for nine laps and had 33 lead changes among 11 drivers.
Click here to watch broadcast.
Richard Dusett (New England) still maintains the top spot in the season point's standings after not scoring many points at Daytona. Dusett still has 1962 points. Matthew Wright2 (New York) also did not score any points during Week 10 and still sits in the second position with 1773 points. Alex Scribner (Texas) moved up to the third position after Daytona. Scribner scored 189 points at Daytona and brought his season total to 1733 points. Joe Holt (Mid-South), who dropped to the fourth position, also failed to score any points at Daytona. Holt still has 1718 points. Rounding out the Top Five is David Cater (Mid-South). Cater moved up into the Top Five after a decent week at Daytona, where he scored 155 points and brought his season total to 1699 points.
Jeffrey Sykes2 (Mid-South) turned the fastest lap of the week around the 2.5 mile oval. Sykes turned a 48.563 second lap. Mark Arthur (Virginias) turned the second fastest lap of the week with a 48.595 second lap while Arthur Lucas (Virginias) turned a 48.609 second lap. Helge Gravemeyer (DE-AT-CH) and and PJ Bouroncle (Northwest) rounded out the Top Five in qualifying. Gravemeyer turned a 48.614 second lap while Bouroncle turned a 48.615 second lap.
With 10 weeks of the season past, it looks as though Richard Dusett has the championship well within his reach. Matthew Wright2 is 190 points behind with two weeks left in the season. For Week 11 of the season, the NiCBS series will travel to Charlotte Motor Speedway to race under the lights. Will Wright2 be able to overcome the 190 deficit? Find out next week at InRacingNews!
---
You may also like...
---