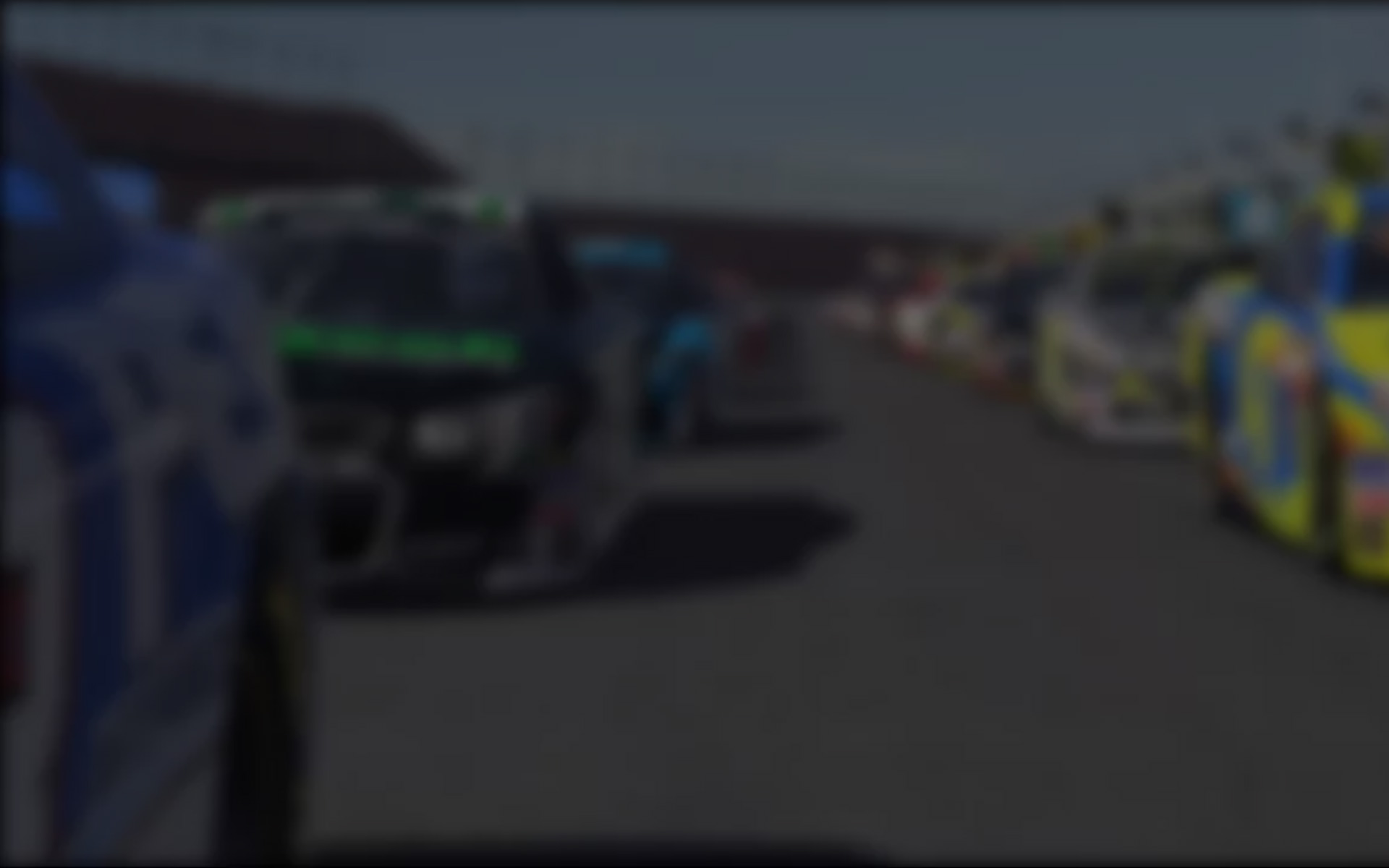 The iRacing.com Street Stock Series made its way down south to Braselton, Georgia for Week Four. Top sim racers from all over the world would travel to Lanier National Speedway in their quest for the title.
Weekly High Strength of Field
This week's top Stength of Field (SoF) race had a great points payout, awarding 222 points to the winner. Paul Kusheba (Connecticut) showed his dominance at Lanier by starting on the pole and leading every lap in the 40 lap race. Kusheba held-off Brandon Chretien (New York), who finished only seven tenths of a second behind. For his efforts, Chretien received 201 points. Cody Stickler (Florida) finished in third, almost eight seconds behind, and netted 181 points. Jarrid Boiros (Massachusetts) and Aaron Likens (Plains) rounded out the top five, earning 161 and 141 points respectively.
Weekly Standings
With his dominating victory in this week's SoF race, Kusheba was sitting on top of this week's points standings with 222 points. Kusheba ran two races and won both, leading 67 of 80 total laps. Two time defending champion Nick Ottinger (Carolina), found himself sitting second in the weekly standings after leading every lap in both of his starts of the week. Ottinger is also in second in the NASCAR iRacing.com Class A Series standings with three wins in eight starts. Third place in Street Stocks this week belonged to Eric Purcell (Florida). Purcell collected 184 points after a last lap pass for the win in his only start of the week. Bobby Timmons (New England) was fourth in the weekly points with 167 points after finishing second in his lone race at Lanier. Rounding-out the top five was Aliaksei Smolski (Central-Eastern Europe), who won his only start and received 165 points.
Season Standings
Ryan Field (Massachusetts) took over the top spot in the season standings after Week Four. Field attempted one race at Lanier and finished second and netted 157 points, bringing his season total to 637. Dropping to second in the standings was Elmar Erlekotte (DE-AT-CH). Erlekotte ran two races, in which he won once and finished second in the other. For his efforts, Erlekotte netted 149 points, upping his total to 635. Kyle Hayden (Michigan) jumped up two spots to third overall after scoring 156 points, bringing his season total to 585. Only four point behind Hayden is Michael Vaughn (West), who scored 134 points in two starts. Fifth in the standings is Smolski, with 567 points after earning 165 points for his fifth place finish in this week's SoF race.

Weekly Qualifying
The overall pole sitter for Week Four was Erlekotte, who is no stranger to going fast, with a 15.974 second lap. Ottinger found himself in the second position on the qualifying charts with a 15.988. Michael Vaughn (West), the only other driver to run a sub 16 second lap, was third on the boards after turning a 15.997. Travis Powell (Western Canada) finished the week in the fourth spot with a 16.006. Rounding-out the top five in qualifying was Thiago Moeira (Brazil) with a 16.013.
Week Five of the season brings the Street Stocks to Charlotte Motor Speedway. After running the 1.5 mile track earlier this season, this time around drivers will look to conquer the 0.25 mile Legends oval. It is sure to be an amazing week filled with the phrase "chrome horn" and torn-up race cars.  Read all about it next week in inRacingNews.
---
You may also like...
---