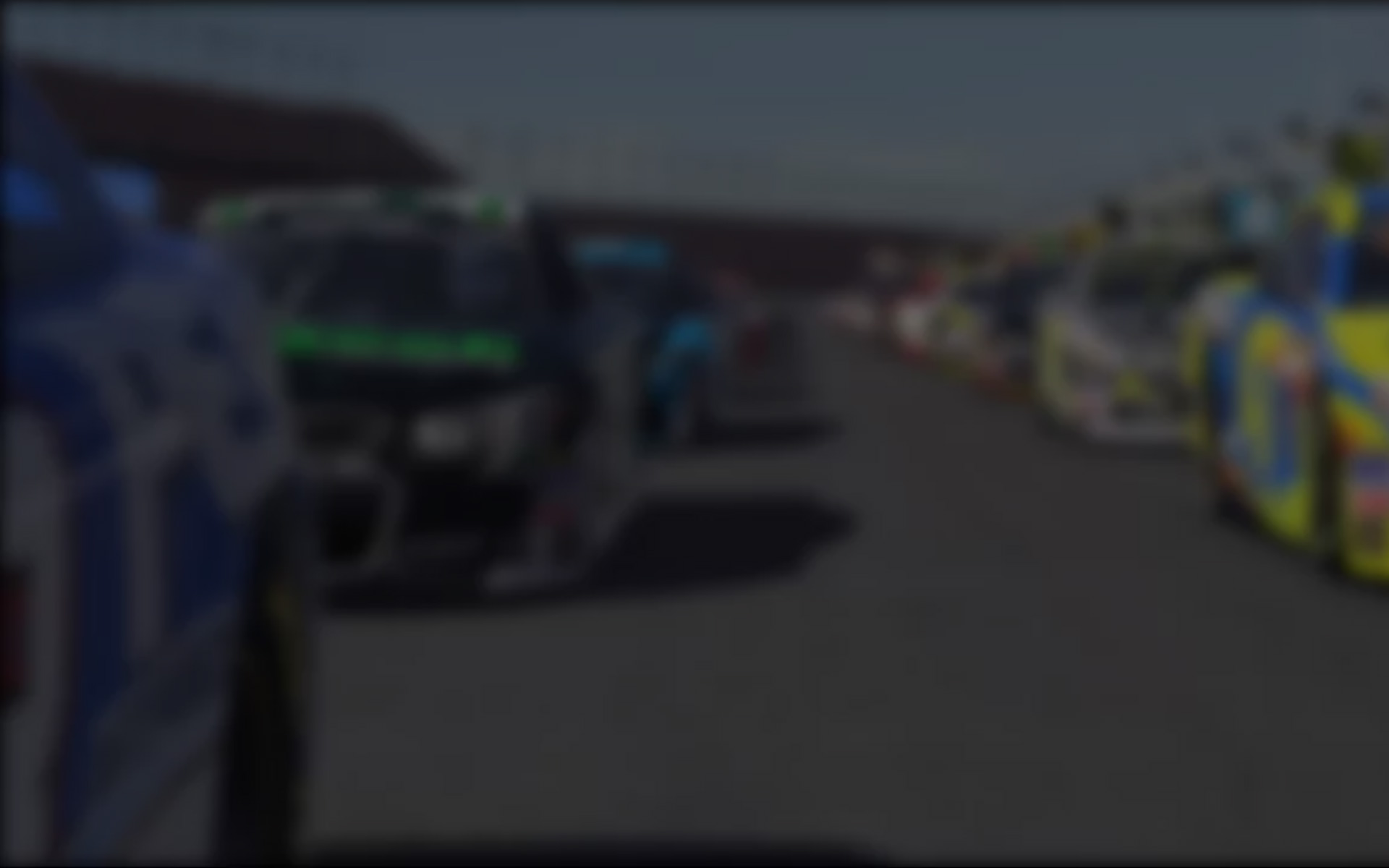 Round Four of the Late Model Road Racing World Series will be broadcast live on latemodelroad.com this Sunday, February 24 at 22:30 GMT. This week, the series heads to the legendary Circuit de Spa-Francorchamps, a favorite of many road racers because of its elevation changes and combination of high speed and challenging corners.
The previous round at Lime Rock Park saw Maillard stretch his legs over the competition with a hat-trick: pole position, fastest lap and victory. The chicane at the top of the Uphill corner played an important part in defining the finishing order in the online race. Many drivers were penalized and had to slow down to give back the time gained by cutting it. Prado finished a good second place, after recovering from two penalties handed in the chicane in the opening laps. A few seconds behind, Martini held the third spot on the podium. Rounding-out the top five, de Wit finished in fourth and Rasch, with one bonus point for most positions gained during the race, came home in fifth.
Launching from the fifth spot on the grid, Claridge didn't manage to stop his series of bad luck moments in previous races as he had trouble with his Internet connection during his second stint, dropping to the back of the grid and finishing in 15th place. Megens, starting sixth, also had trouble with a loose car and a longer than needed pit stop and ended-up 10th. Vallius, starting from the 10th position due to a few unsuccessful qualifying attempts, grabbed sixth place.
Coming out of the third round of the season, Maillard stays in the lead of the championship standings with 73 points and a respectable 30 point gap to de Wit, who currently holds the second spot. Even after missing the first round at Phillip Island, Prado gained two positions in the points standings and now sits in third with 40 points. Rasch dropped one position from the previous round and is fourth with 36 points. Martini, with a podium at Lime Rock, climbed two positions in the table and now holds the fifth spot with 34 points.
Tune in to latemodelroad.com on this Sunday and catch all the action beginning at 22:30 GMT.
---
You may also like...
---