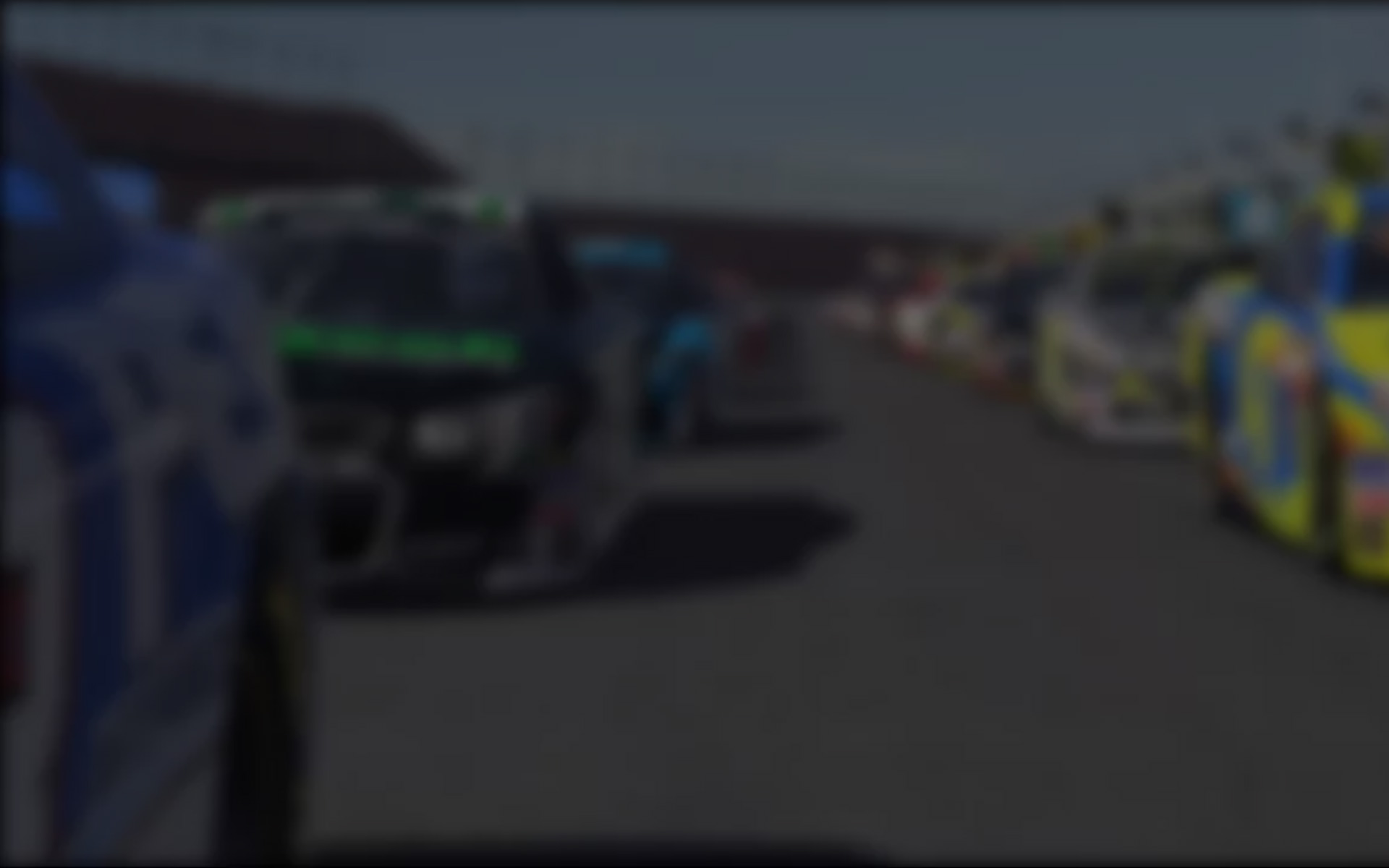 had Laughton used strategy — and a little luck — to win the 2012 NASCAR iRacing.com Pro Series season opener at Daytona International Speedway. While most of their rivals had to pit twice under green in order to have enough fuel to go the distance, Laughton and drafting partner Carson Downs only needed one trip to pit road. The two combined to lead most of the last third of the online race, building a lead of more than four seconds over Jeremy Allen and Josh Berry.
It looked as if Laughton and Downs were going to decide the race in a photo finish, but the caution flew with five laps remaining just as Laughton passed Downs for the lead, and the race ended under yellow. It was so close that if the yellow flag had flown just a couple seconds earlier, Downs would have been the winner.
Circumstances played into the hands of Laughton and Downs, as both of their drafting partners had trouble early. For not being on the same team the two drafted together extremely well, which helped them build their lead.
Allen and Berry had to settle for third and forth. It seemed as if they needed to save more fuel than the leaders and were not in position to battle for the win. Dylan Duval and Matt Bussa also made the one stop strategy work, finishing fifth and sixth.
Two accidents marred the first 10 laps of the race, which took out and damaged several cars. Many drivers chose to pit on Lap 12, knowing that would put them in the window to potentially make it on one more stop. However, many drivers felt it was too close to risk stretching their fuel and chose to play it safe. Others wanted to keep their track positions and stayed out, putting them in a position where they had to make two stops no matter how the race unfolded.
As matters turned-out, Laughton and Downs led the final 31 laps and appeared to be headed towards a green flag, photo finish before Richard Dusett and Jarl Teien made contact on Lap 95, sending Brandon Kettelle through the front straightaway grass as other cars piled in from behind.
In total, three cautions slowed the field for 10 of the 100 laps. The race for the lead was extremely competitive throughout, with 50 lead changes among 16 drivers. Downs led the most circuits with 17.
Laughton, Downs and the rest of the top five finishers have a leg up on the rest of the field in the championship standings, especially considering the NiPS is only a 10 race season with zero drop weeks. Zero drops means there's no mulligan for a bad finish, making every race that much more important.
Laughton takes his points lead to Texas Motor Speedway for Week Two of the NiPS next week. The Lone Star state's 1.5 mile track should produce a "normal" race in contrast to the drafting and tandems seen at Daytona. Laughton has been strong at the 1.5 milers, but drivers such as Joey Brown and Jared Crawford are looking to rebound from subpar finishes at Daytona and have also been extremely competitive at these tracks recently. It will be up to Laughton to keep his momentum going, and with a season this short, a small hot streak will go a long way towards earning the NiPS championship.
---
You may also like...
---