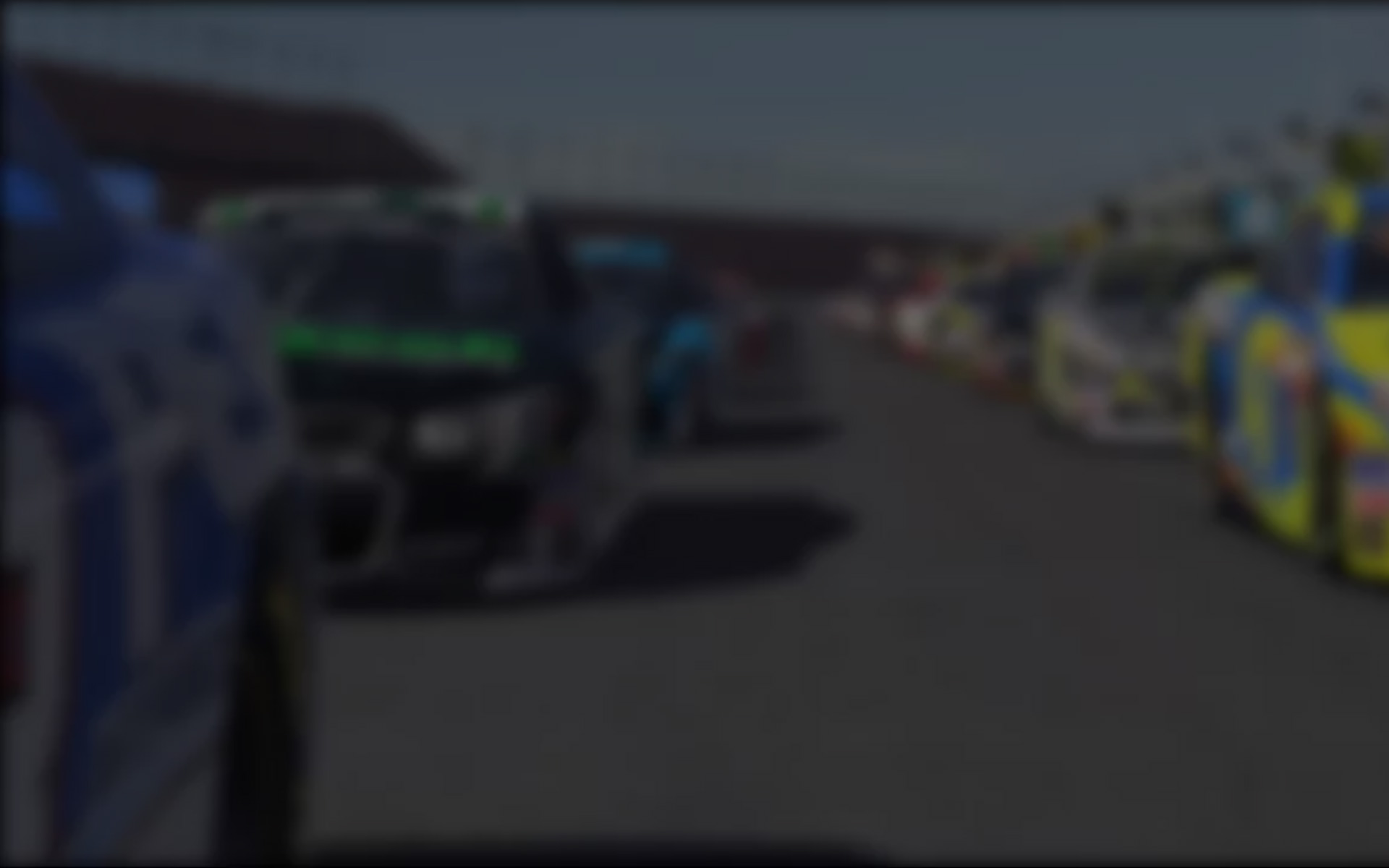 Vinnie Sansone is one of those up and coming drivers you don't want to miss because many believe, in the next year or so, he can contend for a NASCAR iRacing.com Series World Championship title.
Vinnie has been iRacing since 2008 and has put up some great numbers. For example, in only 111 oval starts this season, he has won 39 races and finished in the top five 80 times, with an average finish of sixth place. To this point in 2012 he has completed 7773 laps on the oval side.
Of those 7773 laps, more than 1300 were run in the 2012 NASCAR iRacing.com Series World Championship where Sansone has completed ten races with an average finish of 25th.  At first glance, you may think that those stats aren't too amazing.   But when you see the drivers Sansone is competing against, you begin to give him more respect for how far he has come since joining iRacing. He is currently one of 22 drivers to qualify for all three years of NiSWC and he is continuing his work to qualifying for it next year.
Vinnie does not limit his sim-racing the NiSWC.  He is very active across the oval spectrum and has won a race in each car type except for Late Models and is particularly active in Sprint Cars and the Silver Crown Series.  A two time Sprint Car champion, Sansone is currently in second place in the Sprint Car points behind Alan Binder . . . and is well on his way to a seventh iRacing.com Silver Crown Series title in 2012 S3.
Sansone enjoys these two series because they have a smaller community compared to the Impala A series. It makes it a lot of fun to run when you race with pretty much the same drivers every week.
"I'm able to trust them to run wheel to wheel with and bang nerf bars without people getting mad at one another," says Sansone, who regularly posts his setups in the hopes it will help struggling fellow sim-racers get a hold of the cars.
You could say Sansone comes by his sportsmanship thanks to Jon Stanbrough and Ron Shuman, two real world racing legends.
Long before he came to iRacing, Sansone raced many different style dirt cars on some of the best tracks in the Midwest, including Quarter Midgets and Micro Sprints.  In fact, Sansone even made it up to the big times in a 410 winged Sprint Cars – the same series run by the likes of Kraig Kinser, Tony Stewart and Kasey Kahne.
Sansone has some cool memories of his Sprint Car days.  He was running an '89 Gambler chassis which was built like a tank and, considering he was racing in 2003, it turned a few heads out on the track. One time at Linclon Park Speedway in Putnamville, IN Sansone's car caught the attention of USAC Sprint Car star Stanbrough.
"Jon saw our car and noticed we were struggling," Vinnie recalls. "He came over and gave us some pointers how to make the car work, as he said it was a car he had driven many times back in the day. That turned out to be one of the few nights we ran near the top 10 in the main.
"Another one is running a USAC/SCRA sprint show in our St. Louis area. Ron Shuman also recognized our car from something he himself drove and proceeded to give us all his notes. You just never know who will give you a hand."
So when Sansone opens his book to fellow sim-racers, you could say he's following the lead of Stanbrough and Shuman.  Unfortunately, he also followed the trail countless other race drivers over the years when he was unable to find the sponsorship necessary to continue his professional racing career.  These days, he focuses his driving talents on the virtual cars and tracks of iRacing, having come to iRacing not as a sim racer seeking the best in online racing, but as a real world racer looking to hone his skills on some of the most famed speedways around the world.
"Racing has been my life ever since I was young," he explains. "(I) never did anything else.  Summer vacation was spent at my dad's shop working on the car, then racing it on the weekend. (Sim-racing's) the only other thing I've ever known how to do."
Many would agree than "real" racing's loss is sim-racing's gain. So if you see Vinnie Sansone out on the track and ever need his help just ask.  As he'll be the first to tell you, it's not all about winning: it's how the other drivers think of you.  So race clean and have lots of fun.
---
You may also like...
---