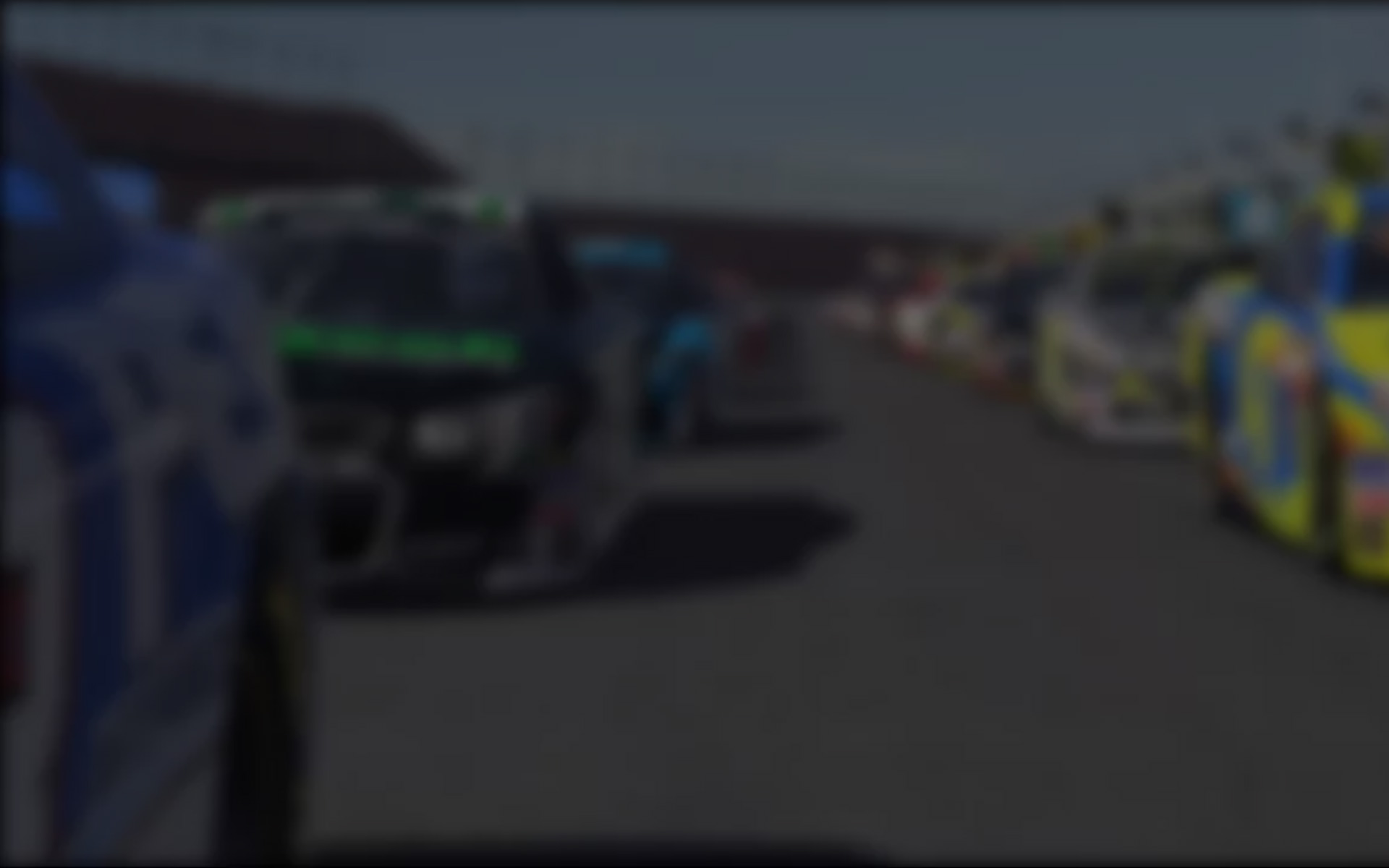 The NASCAR iRacing Class A Series attacked the massive banking of Daytona International Speedway for Week Two of their twelve week season. The mighty track not only provided excellent online racing where it's anyone's race, it also gave drivers a chance for a substantial amount of points.
With the NASCAR iRacing.com Series World Championship race being held at Daytona the week after, this was the training grounds for many of the top drivers. Strength of Fields were immense all week, giving the Class A sim racers a taste of life at the next level.
Joshua Laughton claimed top honors of the week for points accumulated with 334, Josh Berry was right on his bumper with 332 and Daniel Pope II scored 318. The first of the drivers looking to race their way into the Pro Series was Jason Lofing who was fifth overall for the week, scoring 307 to propel him to sixth in the overall standings
In what could be the largest strength of field this season will see, Tyler Hudson drove his number one car to victory lane, scoring a massive 350 points. However, Hudson would go on to compete in three races, which lowered his point average for the week. Top man of the week Laughton scored his points in that race finishing second,  Berry (third), Patrick Fogel (fourth) and Jeremy Allen rounded out the top five.
This track was a lottery for the competitors trying to race their way to upper echelon of sim racing. With the close, bumper-to-bumper, fender-to-fender racing, there are no guarantees of a good week. Luck had to be on your side this week, that is for sure.
Another big race took place Thursday night, albeit not as big as the monster race that went down earlier in the week.  Still, Thursday provided another great points day.  Lofing took top honors and the towering 316 points that went with it. Lofing, or as the sim racing community knows him, "JLo," has already had a thrilling year in sim racing. If you remember back a few months, he took home the highly-regarded Landon Cassill Qualifying Challenge Championship.
With the cream starting to rise to the top now two weeks into the season, the drivers will face the daunting task of Phoenix International Raceway. This flat track challenges drivers to not only drive the car to its wits end, but also to conserve tires if you want any chance of being in contention at the end.
---
You may also like...
---