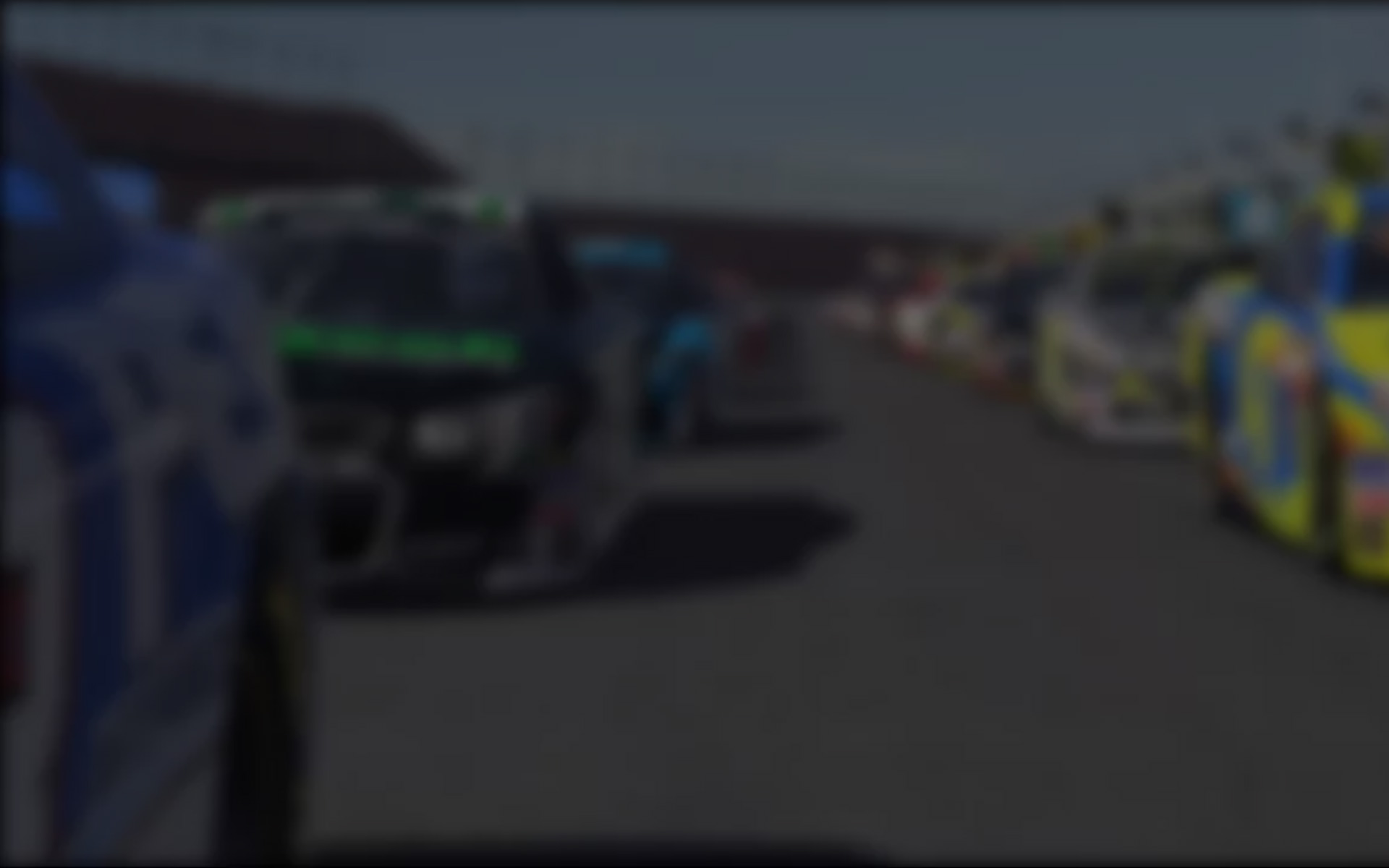 This week the NASCAR iRacing Late Model Series made the long trip out west to Toyota Speedway in Irwindale, CA. The half mile asphalt track seats 15,000 fans and features a Bose sound system that was broadcasting the name Hubbell all week.
When you hear the name Hubbell, you think of a telescope. In this case it's the father-son duo of Jeff and Chad Hubbell.  Jeff, the "Old Man" as Chad calls him, took the top spot in the online racing competition for the series this week with 161 points. Chad, who is a police officer in the US Navy and stationed in the Washington D.C.  area captured the second spot with 159.
"It's nice to jump on here and work on setups with the old man, it almost feels like I'm at home"  said Chad. "It's my time to relax."
The Hubbells' have plans to run the entire season as long as Chad does not get deployed. Chad commented that Jeff may have trouble with building setups if he gets "the call," but the time spent together surely outweighs the performance gained.
"It's my time to relax." – Chad Hubbell
As predicted in our last article, the black stripes invaded the Toyota Speedway this week, and coming in third place was NASCAR iRacing.com Series World Championship driver (and inRacingNews contributor) Jameson Spies.  Spies, a native of California who has raced this track in a number of different rides, competes in real life at the speedway in a weekly show for the King Taco Super Trucks. Four wins in four starts netted Spies 155 points on the week.
Qualifying this week was tight as the top three drivers were separated by a tenth of a second. Again, Rusty Greer dominated with a quick lap of 18.283 with Jeff and Chad Hubbell making strides with 18.337, and 18.394 respectively.
The most wins this week goes to California driver Devon Ostheimer with 10 wins in only 16 starts. Ostheimer completed 1000 laps this week, leading 798 circuits.
Greer still leads the season standings this week with 498 points, four more than Chad Hubbell, with Scott Bush (490), Jeff Hubbell (489) and Justus Williams (479) as the Late Models embark on another cross country trek to Lakeland, Florida and USA International Speedway for Round Four of the 2011 Season 3 NASCAR iRacing Late Model Series.
---
You may also like...
---