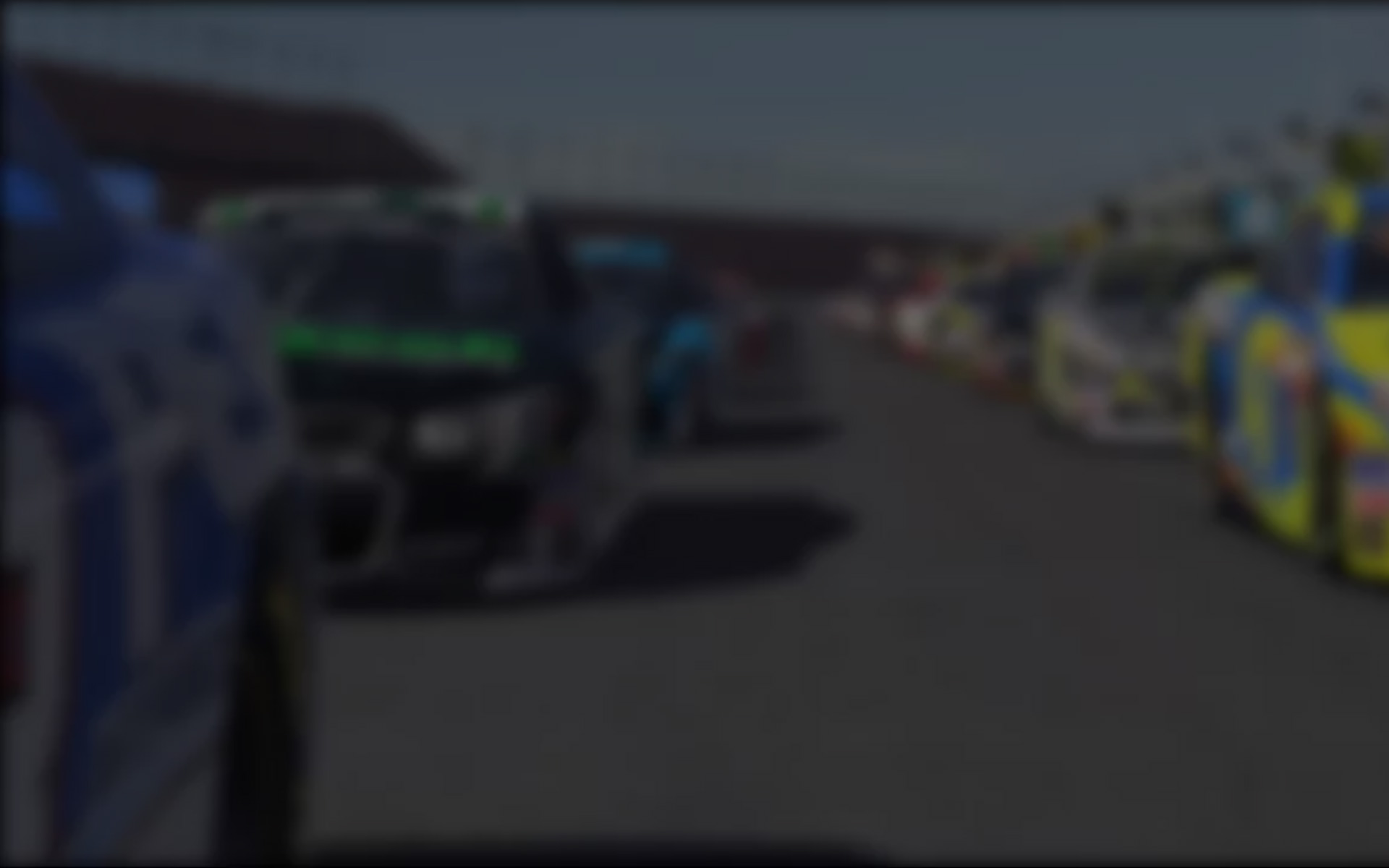 On Wednesday night the Lionheart IndyCar Series presented by Overdrive Graphics and Sim Posters heads to the Auto Club Speedway for the Season Finale! Tonight's race is broadcast at 9:35pm Central Time on the Global SimRacing Channel.
With the championship already wrapped up for Jesse Vincent, and Big Joe Hassert sitting solidly in second, the focus of the night will be on the race for third through ninth in the point standings and the fight for 20th, the final lock-in spot for the first four races of next season.
Monday night's practice race saw Team #nailedIt driver Ian Adams win. However with the new build release on Tuesday, final practice race proved that it will be anyone's race with the newly-formed No Name Racing team taking the top two spots with Big Joe Hassert winning and Tony Lurcock finishing second. Fellow No Name Racing teammate Jake Wright was fastest in practice and qualifying. Two-Time Series Champion and Team #nailedIt Driver Jesse Vincent finished third.

With the series "drop weeks" factored in, Trevor Malone sits in third place in the series point standings, just 28 points ahead of Justin Laxton. Laxton is one point ahead of Team #nailedIt driver Dan Geren who, in turn, is two points in front of teammate Korey Connor. Team 5 Simposters driver John Downing is P7 in points, 13 points behind Connor, and just one point ahead of Jason Robarge. Robarge is 16 points ahead of ninth place Michael Gray.
Jack Bogan in the I Race for Gage/Hope for Heart Defects entry currently holds the coveted 20th position in the points, but Alfred Shepperd is just nine  points back of him, and Krysta Nelson sits just seven points behind Shepperd. Bradley Walters, who sits 23rd in points is four points behind Nelson.
Practice race winners Ian Adams and Joe Hassert, along with Jake Wright and defending race winner Jesse Vincent will certainly be drivers who can contend for the win. Here are some other drivers to watch:
Dan Geren: Dan is riding a wave of momentum and is just one point behind Justin Laxton for fourth place in the points standings. Geren hopes to have his entry in victory lane and capture 4th in points!
Rick Music: Rick hasn't been on track since his incident at Indianapolis. He was fast in last night's practice race, going from the back to the front, before finding himself wrecked. If he enters tonight's race, he will certainly be a driver that can contend for the win!
Tony Lurcock: Tony finished second in last night's practice race. Since finding victory lane at New Hampshire, Lurcock has failed to finish in the top 10. Auto Club is a good track for him, and he certainly hopes he can start building momentum for next season.
Sleeper Pick:
John Downing: Every week, it seems Downing finds a way to finish in the top 10. He quietly sits 7th in points, just 44 points out of third place. With a good finish, and a little luck, Downing could easily round out the championship podium.
Series News: The Series is currently recruiting drivers for its third season to start on July 22nd. At least 10 of the 18 races will be broadcast on Global SimRacing Channel. Interested drivers can fill out an application online.
---
You may also like...
---