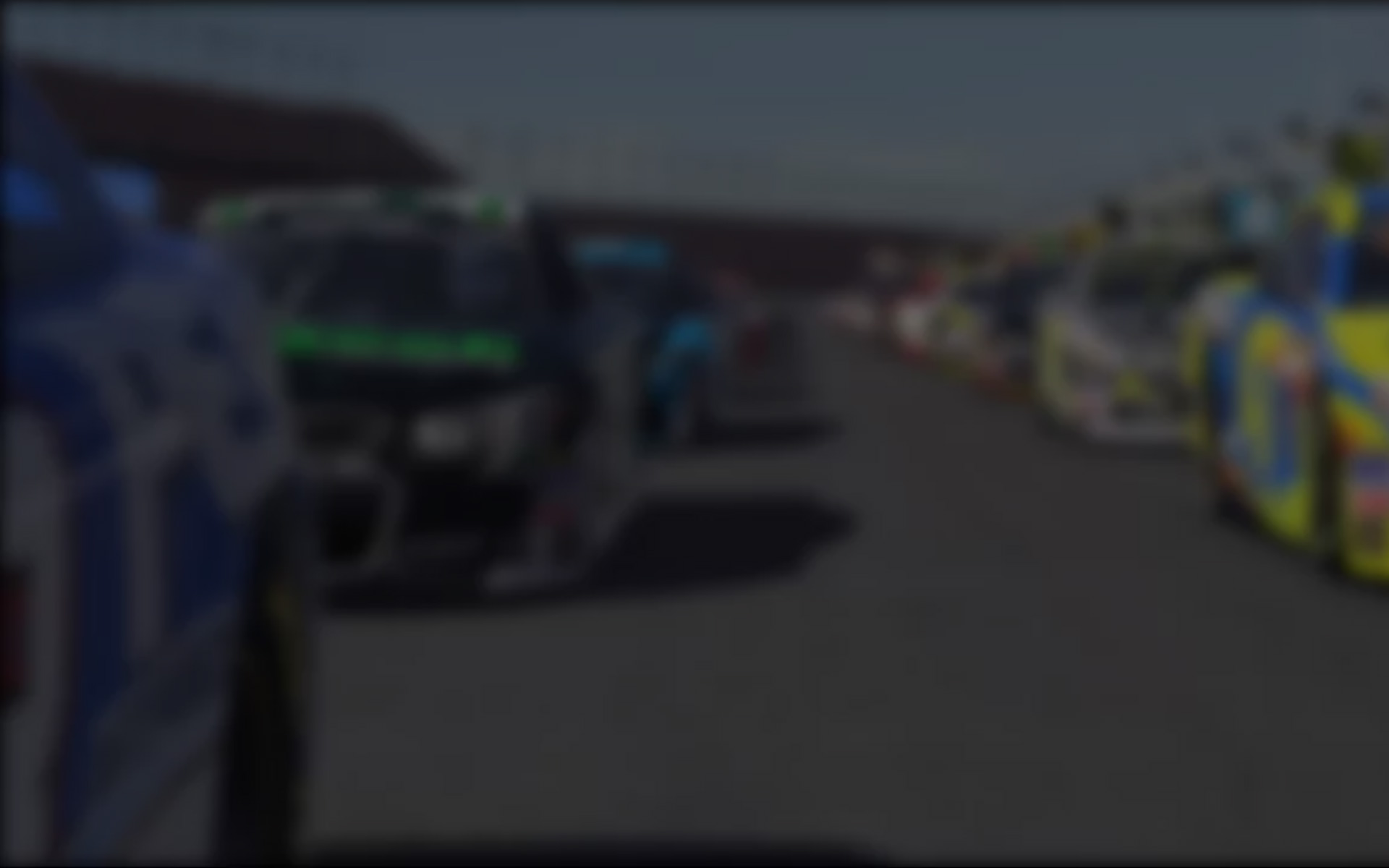 The iRacing.com Production Car Challenge series headed back to West Virginia to Summit Point in Week Ten for the fourth and final time this season.  This two-mile, nine turn layout provides sim-drivers with elevation changes a plenty, along with long straights where most passes are done by out-braking the competition.  Summit Point is so popular it produced a record number of split races with a total of 763 drivers starting a race, which is also the highest of the season (see Inside the Numbers).
The 2013 Season 4 Pontiac Solstice title run has been the closest in recent seasons as the battle of former champions is separated by a scant two points. In the Mazda Roadster class several drivers have a shot at the title but, with only two races remaining, Summit Point saw the current point leader once again extended his lead.
Inside the Numbers – Week 10 – Summit Point (Long)
492:    The number of drivers that started a race in the Mazda.
271:    The number of drivers who started a race in the Solstice.
178:    The number of Rookies that started a race in the Mazda.
125:    The number of Rookies who started a race in the Solstice.
35:     The number of Rookies that won a race in the Mazda.
35:     The number of Rookies who won a race in the Solstice.
9:       The number of drivers combined who raced 20+ this week (season record).
Pontiac Solstice
Season 2 Solstice champion Andrey Loginov (Central-Eastern Europe) extended his lead last week by winning the highest strength of field race at Charlotte-Road, so he needed a similar performance this week at Summit Point.  Loginov qualified fourth at 1:25.539, ran four races winning them all from the pole and his 143 points was good for third this week.  This Week-P1 / Last Week-P1 / Points-1130.
Bryan J Miller (California) spent most of the season a week behind but now has caught- up and become a major threat to Loginov's title bid.  Miller didn't disappoint at Summit Point, qualifying number one with a 1:25.014, winning four races from the pole and topping the points-getters for the week with 157.  This Week-P2 / Last Week-P2 / Points-1125.
Season 3 champion Lewis King (Mid-South) retained the third spot overall by qualifying eighteenth with a 1:26.985, winning two online races from the poll and earning 99 points, good for 21st best at Summit.  This Week-P3 / Last Week-P3 / Points-931.
Current overall Time Trial leader Christoph Schon (DE-AT-CH) took the week off so a new name rose to the top of the board at Summit.  Silas Vance (California) averaged a 1:25.430 while Grand Touring Challenge champion Kenville Inniss (International) came over to iPCC with 1:25.659 average. Loginov rounded-out the top three with a 1:25.737 average.
Notables- the "Iron-Man" award goes to Miroslav Juricek (Central-Eastern Europe) who was extremely busy (and successful), winning 29 of 44 races.  Tony Pizzaro (New York) finished in second place with 153 points by winning two races.  The Dean of the iPCC, Chris Hughson (New York) returned this week and finishing fourth with five wins in seven tries, good for 139 points.
Mazda Roadster
Joao Dario (Iberia) has held onto the top spot for several weeks now and for the next few weeks needs to protect or extend that lead.  Dario qualified seventh with 1:24.501, and went on to win three of four starts and earn 142 points, increasing his point lead.  This Week-P1 / Last Week-P2 / Points-1014.
Paul Knight (UK and I) needed a productive week at Summit so he qualified fifth with a 1:24.376.  But in eight starts he won only once for 99 points and ranked 21st on the week.  Knight will need to win high "SOF" races at both the remaining tracks in order to contend for the championship.  This Week-P2 / Last Week-P1 / Points-962.
Yoeri Flossie (Benelux) is also in need of huge wins.  He qualified 21st at 1:24.847 and had eight starts but no wins, although his 117 points keep him third overall in the point standings.  This Week-P3 / Last Week-P3 / Points-908.
In Time Trials Kenville Inniss was runner-up for the week in Solstice, then grabbed the top spot in Mazda by averaging 1:24.190. Second place goes to rookie Jussi Pajaia's (Finland) 1:24.813 and Yoeri Flossie's 1:25.156 rounds out the top three.
Notables- More than half a dozen drivers in Mazda that deserve "Iron-Man" award this week, including iRacing NASCAR Pro driver Bryan Blackford (Florida) who won 10 of 23 races, Kevin Lewis (New England) winner of 19 of 20 races and Michael Cleve (DE-AT-CH)  who grabbed the checkered flag in 15 of 21 starts.
Check back with iRacing News when the iPCC series returns to Lime Rock Park (Chicane) for the second and final time of the season.  With just two weeks remaining in 2013 Season 4, championship points will be at a premium in Connecticut.
---
You may also like...
---