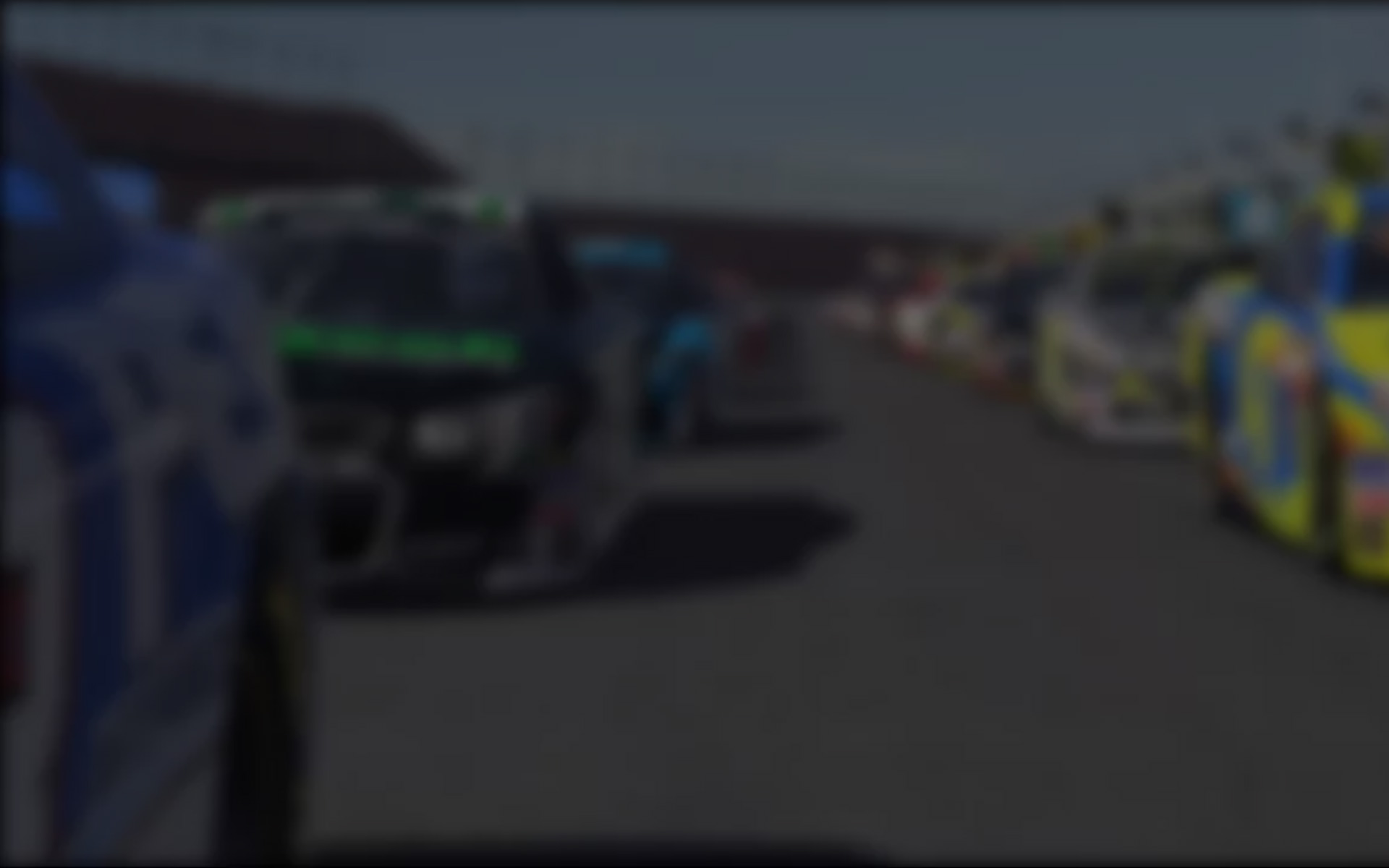 Week Two of the Grand Prix Legends series arrived at the Mid-Ohio Sports Car Course for 18 laps of a track that some might say is too twisty for the Lotus 49.  The big Sunday race saw a dozen sim-racers line-up on the grid with Victor Perelman starting from pole position with a 1:21.561 qualifying time, over three tenths quicker than Kalle Ruokola who shared the front row.  The rest of the qualifiers were Ivan Voloshin, Darwin Meints, Todd Laribee, and Duncan Coppedge; while Alex Uelk started highest of the non-qualifiers.
The start was good for Laribee who jumped Meints at Turn One for fourth place.  Anton Omnell had an average launch from eighth on the grid and didn't gain or lose positions into Turn One, but when Uelk went wide at Turn Two Omnell was promoted to seventh.  Unfortunately his zeal quickly changed to panic as he missed the braking point for Turn Four and had to take evasive action to avoid contact with Coppedge.  Omnell nearly dropped to ninth after running deep, but held on to his starting position.  His luck got even worse, however, when he swapped ends at Turn Nine, dropping to dead last.
After the opening flurry, the biggest battle in the race was that of man versus track as the sim-racers wrestled their Lotus 49s up, down and around the winding course.  Evidence of the struggles came on Lap Three when Coppedge oversteered exiting Turn One, sending him onto the grass where he came within inches of the inside barrier at over 80mph before rejoining the track in eighth place.
The struggles continued a bit further up the field on the very next lap when Meints dipped a wheel in the grass exiting Turn Two.  Uelk was just behind and was likely lining up for a pass when Meints got grip and his was thrown into the oncoming Uelk at nearly 100mph.
The race cooled down for a bit after the first four laps, but the gaps were getting smaller for many of the participants.  Wren had been catching Uelk, and Meints had been catching them both, when on Lap Ten Wren took to the grass at the exit of Turn Four and dropped to eighth behind Meints.
After ten laps of sim racing Kevin Kosiorek found himself in sixth after starting ninth, but began to come under attack from Uelk as they crossed the line to start Lap 11.  Uelk had the inside line for Turn One but wasn't able to make the move stick until Turn Four.  Kosiorek then went deep into Turn Five and lost another position to Meints.
For a period of time Ruokola had been catching Voloshin and on Lap 13 was close enough to attempt an overtake at Turn Four.  Ruokola displayed masterful control of the Lotus 49, nailed the braking at the end of the straight, and took second with just over five laps remaining.
A few seconds later and Laribee made a carbon-copy maneuver to Ruokola's, albeit on Coppedge, regaining the fourth position that Coppedge stole earlier in the lap when Laribee went wide into Turn One.
Coppedge went right back on the attack on Lap 14 at Turn Two and this time made the move stick and moved himself into a solid fourth place position.
After a difficult race, Wren was looking to end on a high note and was closing on Kosiorek for eighth spot.  Similar to Coppedge's spin on Lap Three, however, Wren got oversteer at the exit of Turn One on Lap 15 and sailed off the track to drivers' left.  Unlike Coppedge, Wren was unable to avoid contact with the barrier and damaged his car before rejoining the race.
Laribee struggled as well on Lap 15 when he lost the back end exiting Turn Nine, dropping him well behind Coppedge and even losing him a position to Uelk.
The final position changes of the race came on Lap 16 when Wren, suffering from mechanic damage from his impact with the barrier on the previous lap, got loose in Turn One — again — and spun 720 degrees into the familiar barrier, dropping him to dead last.
After the 18 laps, Perelman won by more than 15 seconds from Ruokola, to earn 159 and 144 points respectively (the first and third highest points of the week in GPL, with Michael Morrison grabbing 148 points in a different race).  Voloshin hung on to his third place position ahead of Coppedge earning them 130 and 115 points in this 2603 SOF race.
---
You may also like...
---