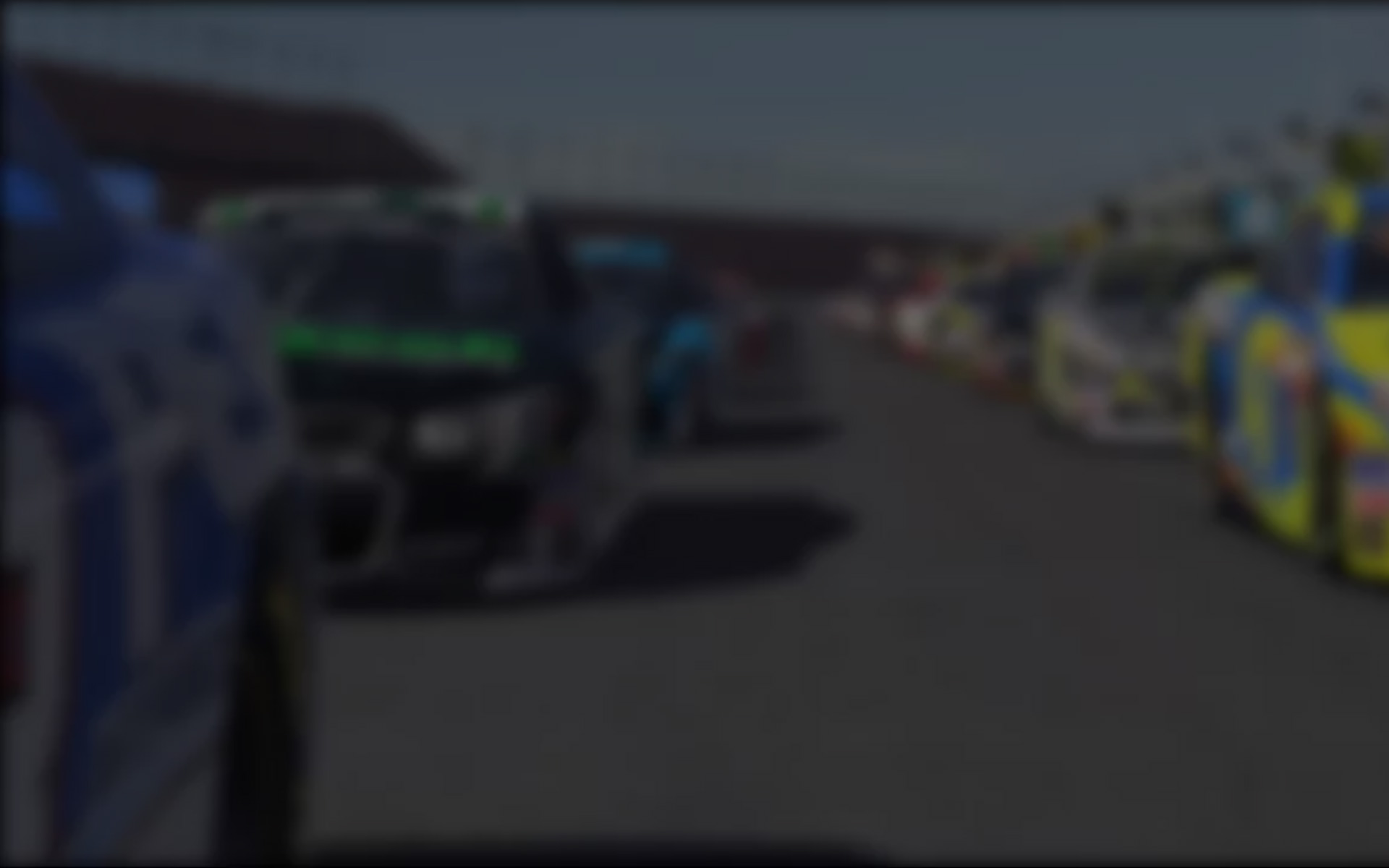 Week 6 of the iRacing.com Classic Lotus Grand Prix Series marked the very first time that the Lotus 79 raced at Lime Rock Park in Connecticut, USA this Sunday! It was a warm and partly cloudy day at this short (1.53-mile / 2.5km) track. Everyone was quite curious about how it would all turn out.
A few drivers elected to skip this week's venue because of worries about having too many cars on the track. At an average of 44 seconds per lap, with a four-wheels-in-the-air jump right after turn 5 (The Uphill), the expectations were high that there would be a lot of bent sheet metal.
Five warm-up races were held leading up to the main Sunday event. These were won by Charles W Clowes Racing's Daryl van der Geer, Paul Mills of the Candy Tyrrell team, Essex Lotus' Gernot Fritsche (x2) , and Nuno Moreira for Abilad Williams Racing . Qualifying for Sunday's race saw Fritsche get pole position with a time of 42.680, closely followed by Moreira with 42.762 and Andrea Ventura for the Ligier Gitanes team with 42.870. The slowest qualifier came in at 44.552.
29 cars were entered for this Sunday's race. After the green light, the 1st turn was completed without event. In turn 2, Graham Eden Racing's Martin Honow slipped under the right-rear wheel of a slowing Sasha Prica and caused Prica to withdraw. In the 2nd lap, we saw DJ Morris lose control during his four-wheel landing after turn 5, dropping from 9th place to 25th.
The Uphill turn claimed a few victims today. If you can imagine having a multi-million-dollar F1 sports car flying all four wheels in the air at 180+kph (~110mph), you can see the problem. We saw Moreira, Renault Elf's Ray Phillips, and Shadow Cars' Cam Walsh exit the race after bad landings.
In other action, 4th-place Ventura spun out of turn 7 (Diving Turn) on the 3rd lap, and had to continue his race from 15th place. Back in the mid-pack, 16th place Salvatore Larne missed turn 7 completely and ruined his car. In the next lap, as Larne was gamely trying to stay in the race, he took turn 3 wide and nicked the front wing of a stationary field-sitting Morris. Lap 5 saw Mike Taylor of the Skol Fittipaldi team lose control on exit from turn 8 and go from 14th place to 24th. Cliff Smith Racing's lone entry Juho Raina, running nicely in 6th place, oversteered into turn 1 and spun out. There didn't seem to be much visual damage, but his team deemed the car finished at that point. In lap 19 we saw Moreira, leading Fritsche by three car lengths, miss his landing at turn 5 and spin out. He was able to rejoin the race in 5th place. Later, we saw Honow unexpectedly slow down entering turn 7 during the 20th lap and Daniel Banker of the Osella Corse team was unable to avoid hitting him, thus leaving the race. Honow made a similar maneuver in lap 28 and RAM Viceroy's Matt Pawelski was the unfortunate victim. Pawelski teammate Bill Fraser was chasing Fritsche in lap 26 when he hit turn 1's curb and spun out, losing 4 positions. On lap 39, Walsh was too busy working on the script for this race's video to take the Left Hander turn, giving us all another example of the dangers of distracted driving. Five laps later, his turn-5 jump went badly and he was out of the race.
Barry West, driving for Candy Tyrrell, also lost control after his jump and unfortunately hit a resurging Moreira in lap 42, knocking the 3rd-place car out of the race. West, a few laps later, knicked 2nd-place Moreira's teammate Sam Dobie through turn 1, causing a collective gasp to come from the crowd! Dobie was able to recover without losing any position, thankfully, but the Albilad Williams team is now looking at the Candy Tyrrell team with narrowed eyes…
It was an intense, action-packed race. Fritsche emerged victorious, with a fastest-lap time of 43:379! Dobie followed 11 seconds later, and Ventura closed out the podium 21 seconds behind Fritsche.
After the race, the sim-racers gathered around Honow to assure him that all was well, and encouraged him to continue his progress in this very demanding series. Moreira reminded everyone that he, for one, goes to bed early prior to a race in order to be ready. We can all only hope to follow his example.
Next week's online racing will be held again in Canada, at the Circuit Gilles Villeneuve in Montreal. It's mid-March in Quebec, so we can expect cool (if not cold) temperatures for this race! We hope to see you there! The main SoF race will be held on Sunday the 16th of March at 16:30 GMT.
See the action on YouTube! Subscribe to the Lotus CTC channel at http://www.youtube.com/channel/UCTLBMFAk_IGi8BhDKOJOrcA?feature=watch
---
You may also like...
---