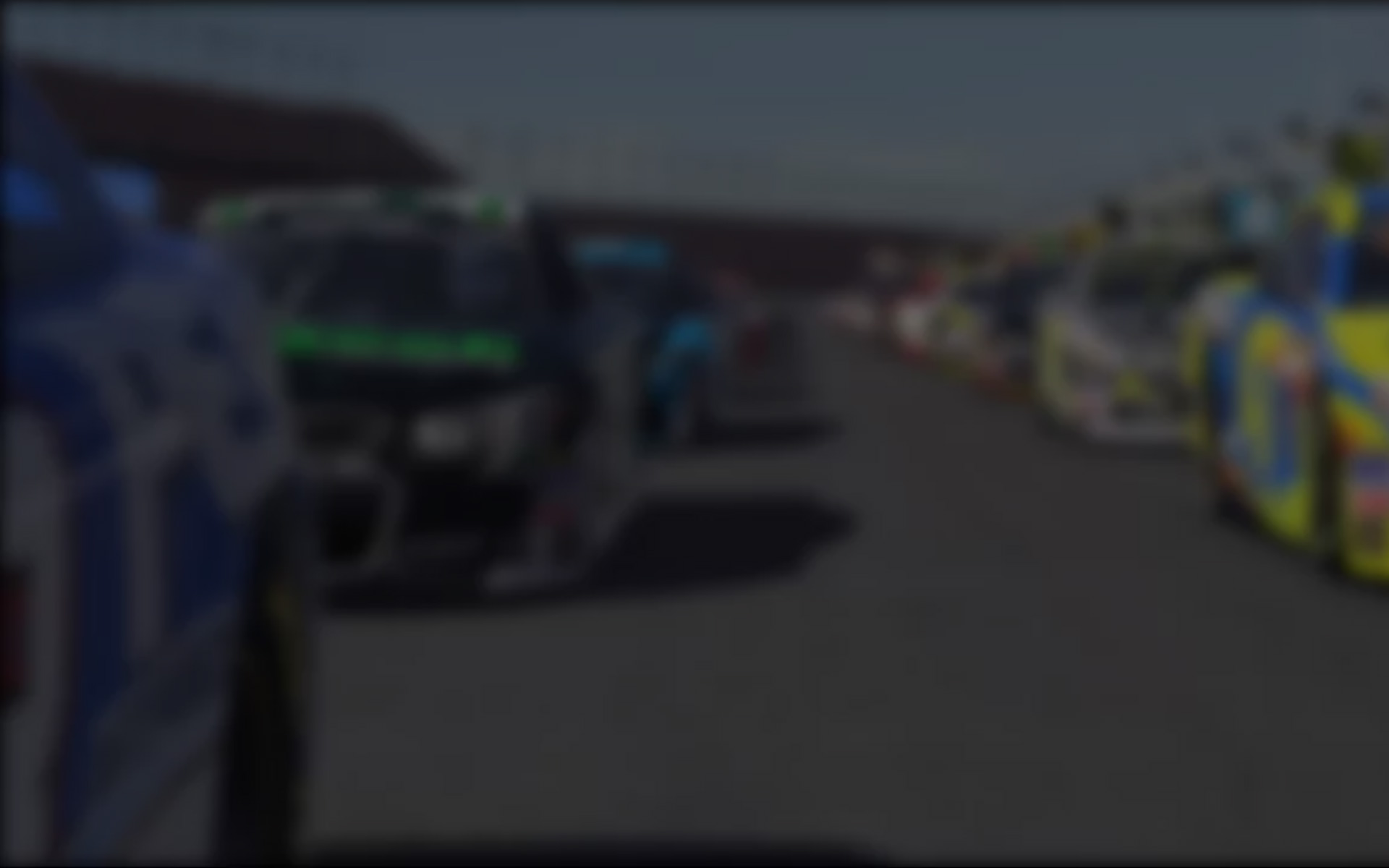 After 85 bruising laps around the virtual Mid-Ohio Sports Car Course, Hugo Luis claimed his second race victory of the 2011 iRacing.com NVIDIA Grand Prix Series – narrowing the gap on World Championship leader Klaus Kivekäs in the process and solidifying his credentials as a candidate for the 2011 title.
Starting on the front row of the grid behind pole sitter Jesse Nieminen (who had set a time of 1:00.170 in qualifying), Luis got a clean start to hook-up to the tail of his My3id team-mate as the pair broke away from Greger Huttu and Kivekäs in the opening laps. It soon became apparent that Nieminen and Luis were playing out a three-stop strategy, as they amassed a lead of 16 seconds by the time they headed to the pits on Lap 27 for their first scheduled service. This handed the lead to Huttu, who used all his guile to fend-off the current championship leader until heading to the pits for fuel and tires on Lap 35.
Back at the front again, the 20 lap sprints were paying dividends for Nieminen and Luis, with the two sim racers leading by 25 seconds as they headed to pit lane for the second time on Lap 47. Although Nieminen's stop was near-perfect, Huttu's two-stop strategy enabled the current World Champion to split the two My3id cars and get a run on the leading Williams-Toyota FW31 as Nieminen got back up to speed approaching Turn Two (aka The Keyhole). Catching Nieminen unawares, Huttu steered his car to the inside, only for the cars to clash, sending the My3id driver into the gravel and out of the race.
"Exiting the pits I saw Greger right behind me, but I thought that he wasn't close enough to pass into The Keyhole so I didn't cover the inside," Nieminen shared post race. "I saw that he still went for it and I tried to give lots of room but there was still contact. I bounced off rear first into the barriers and got some damage.
"No hard feelings though, it could have been an important moment in the race and sometimes you have to go for it," he magnanimously added.
Watching the drama unfold a few seconds behind, Luis grabbed the initiative in the wake of the incident.  Like Huttu, Luis still had a pit-stop to make but had several laps in hand, fuel- and tire-wise.  On lap 61 the race's fate was sealed, when Huttu made his final trip down pit-lane, leaving Luis a clear track to the checkered flag – assuming he could gap his rival by a sufficient margin to retain the lead after his final stop. He did it, but not by much.
"The first two stints were all about following Jesse and keep focused avoiding mistakes," explained Luis. "Unfortunately Jesse had a contact with Greger on his out-lap, and that basically gave me the opportunity to win the race. Greger was just some seconds ahead and he would pit again, so I could just manage the gap after he did his last pit-stop. I came out from pits just three seconds ahead of him, but that was enough to secure my second win so far."
Unscathed from the collision with his fellow countryman, Team Redline's Huttu secured second position and an all importantly finish ahead of the championship leading Kivekäs.
"First of all, sorry to Jesse for the punt which ended his race," Huttu keenly told inRacingNews. "I saw him coming out of the pits and I didn't want to get stuck behind him when he was on cold tires so I tried to make a move into Turn Two. I went a bit wide and we made contact.
"I got quite close to Hugo in the end but it was pretty clear all the time that he had a bit more pace and his strategy was probably working out a little better for him, so he came out from his last stop a few seconds in front and with worse tires I couldn't do anything."
After staring at Huttu's rear wing the majority of the race, Kivekäs was pragmatic about the vital points he earned from his podium finish.
"Not quite the kind of result that I would have hoped for as it meant that my lead in the championship was reduced quite significantly, although, I couldn't really expect anything better knowing that my pace wasn't quite up to par with Jesse and Hugo in testing," he said.
Away from the soap-opera at the front of the pack, Luke McLean saw out a 'mediocre' run to his ninth top-five finish of the season. "It was an extremely lonely race with no one in front or behind within any sight, so I just plodded around as best I could," the Australian summarised.
Having earned his Pro License barely a week ago, Simon Crochart impressed on his iRacing.com NVIDIA Grand Prix Series debut, securing a fifth place in a fight to the finish with Aleksi Elomaa, Jake Stergios and Dom Duhan. The Frenchman had started in eighth position, and despite contact with Marcus Saari that proved race-ending for the Finn, he held his own amongst the World Championship big guns.  His only concern at the finish was the fate of Saari. "Sorry guy… I didn't want it… I just tried to save my car," Crochart offered in explanation to his victim post-race.
By coming home in ninth position, Martin Macjon secured his first ever top-ten finish in the 2011 iRacing.com NVIDIA Grand Prix Series, in contrast to Blake Townend, who followed the European to the checkered flag for his sixth finish in tenth or better.
Luis' victory cuts the championship points lead to his My3id team-mate Kivekäs to just 19 points, with five races of the series remaining. Team Redline's Huttu occupies third but, despite finishing ahead of Kivekäs, the current champion is still 54 points away from retaining his title. Another consistent finish for McLean puts the Aussie into fourth position overall, ahead of Nieminen, who declared, "it looks like even the remote chances that I had for the title before this race are now basically completely gone" once the dust settled from Mid-Ohio.
Can Luis build on the momentum to attack Kivekäs' stranglehold at the top, or has Huttu got something left in the tank as the championship heads into its twilight beginning with a return engagement at Spa-Francorchamps on Saturday, August 27?  Watch the action live on www.iracing.com and be sure to check inRacingNews for the full story.
---
You may also like...
---