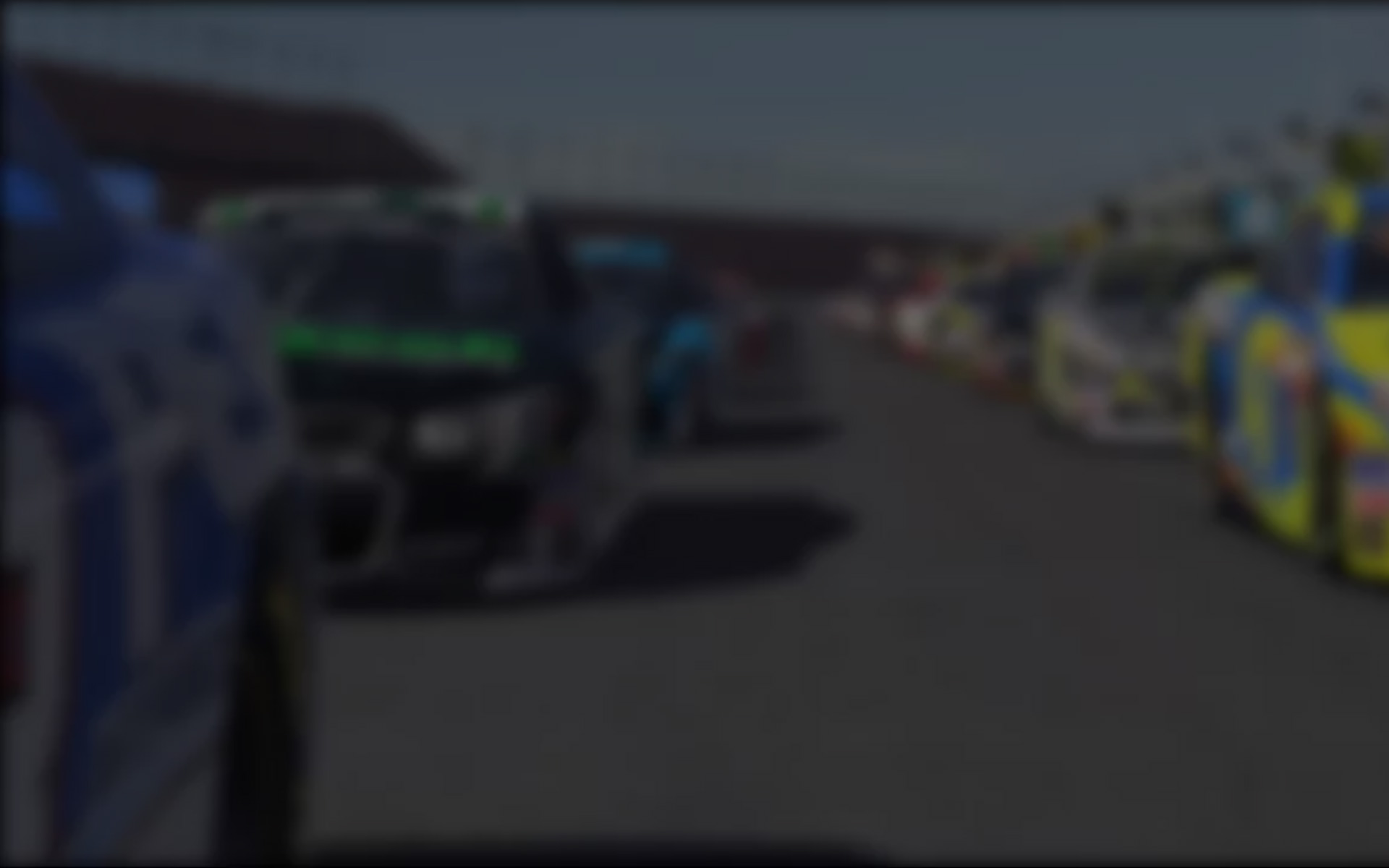 After the first three or four weeks of the season it seemed as if Ty Majeski was still licking his wounds from being unable to retain his NASCAR iRacing.com Late Model Series title in Season Two.  Majeski had won the first season, but was dethroned by Kevin Burris in Season Two after a long fought battle that came down to the final week. With Burris opening the NiLMS Season 3 with strong points totals and Majeski nowhere to be seen, it appeared claiming a second straight Late Model title was just a formality for Burris. However, as the weeks wore on, Heath Smith moved to the fore even as Burris started drifting back in the points and Majeski had reemerged in dominating fashion.
The opening weeks of the season were filled with drama for Burris despite the fact that he and Heath Smith dominated the online racing.  Burris was involved in multiple on-track altercations with Kevin J Myers, often ending with one or the other in the wall.  Richmond was particularly noteworthy as Burris ran a memorable race which saw him involved in twenty-two incidents with other drivers. The Pro Class Driver was struggling now, but was still far-out ahead in the standings.
Then Week Eight happened . . .  With four "drop" weeks in the 12 week season, Burris only had to run two of the next four weeks in order to give himself a chance at the championship. Yet the presumptive champion was a no-show and what was once considered a formality now fell back into the lap of Majeski. By the end of Week Twelve Majeski had all but guaranteed his second NASCAR iRacing.com Late Model Tour title.
Let us wrap up our points total as the drivers prepare their cars for another season of awesome sim-racing. In first, our 2013 Season Three iRacing.com Late Model Tour champion is Majeski (1540) with the second step of the podium occupied by Smith (1470). Peter Fisher (1329) stands on the third and final step of the podium, while standing on the ground just off of the podium is Nathan Hammock (1320) in fourth alongside Kris Marlow, who rounds out our top five with 1216 points.
Robert ONeal (1197) edged out Kenneth Smith3 (1190) for sixth and Kevin J Myers (1172) sits eighth. Brodie Kostecki (1083) only raced seven weeks of the season but managed to claim ninth. The final driver in the top ten is Andrew Simmons (1077) and was followed by Randy Schreck (1026), Mike Budzien (1015), and David Lam (1013).
Burris (967) is our first driver under 1000 points but managed to sneak into fourteenth place despite scoring two weeks less worth of points than the majority of drivers. Our final driver in the top fifteen is Blake Southerland (962) who was followed by Jason Sizelove (947), Shawn Pierce (946), and Raymond Emmons (942). Paul Kudlick (933) did enough to slot in at nineteenth while Stan Bragg Jr (922) worked hard all season and was rewarded with twentieth in the overall standings.
Tony Housman (921), Satoru Ohno (9100, Daniel Mabry (909), and Adam Jordan2 (900) place twenty-first, second, third, and fourth respectively. Robert Tourangeau (896) claims the twenty-fifth position but it would be unfair not to mention that Benjamin Wolfson (896) tied Tourangeau in points but was relegated to twenty-sixth spot due to having fewer wins.
---
You may also like...
---