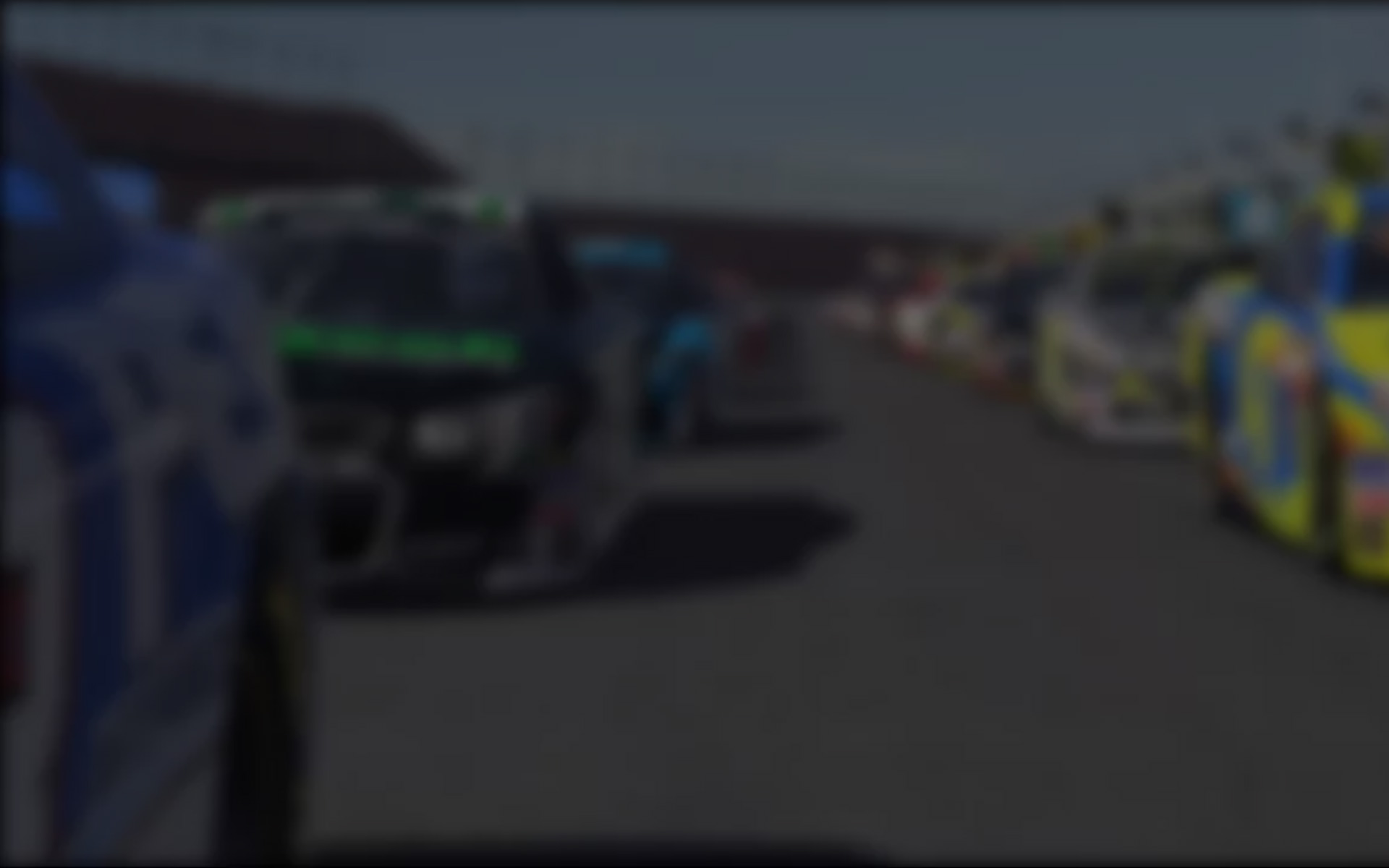 Lying in the Estrella Mountains in the sparsely populated Arizona desert is something that in itself is very alive: Phoenix International Raceway.  PIR is the beating heart at the center of the beastly desert and the roar of the engines at one of NASCAR's finest racing facilities can be heard for miles around. Though the NASCAR iRacing.com Late Model Series would not literally be tackling these dunes, it certainly would tackle the mecca of auto racing in the west. With its 10-12 degree progressive banking in Turns One and Two as well as a varying embankment of the same measures down the back stretch, PIR features a design that is unlike any other race track. Turn Three and Four are completely different, featuring eight and nine degrees of banking, with a high line usually being taken in Three only for drivers to hit a late apex out of Four in order to hit the flat front straight with as much speed as possible.
In the 3036 Strength of Field Ty Majeski cleaned-up as was commonly seen throughout the past twelve weeks. Majeski started on pole, led every lap, and ran the fastest lap time of 29.459 seconds. Ron Hagolin followed Majeski to the checkered flag by a margin of 4.336 seconds, with John T. Smallidge a further 1.8s in arrears, just ahead of Jeffry Tanghe. In fifth place was Andersson Jose who was 12.512 seconds behind the leader and closely followed by Kevin J. Myers. Randy Johnson chased Myers and Jose all night but in the end was unable to close down and finished seventh ahead of Liam Williams, the final finisher on the lead lap. Dan Ball finished one lap behind while Dylan Smith finished two behind and Michael E. Johnson finished four behind.
However in Week 12's standings, it was Hagolin on top rather than Majeski. Hagolin made three starts this week and despite not capturing a win or leading any laps, he took home 165 points. In second came Heath Smith with 11 starts, 10 wins,11 top fives and 382 of 440 laps led for 150 points. Bill Tomer also captured 150 points but, with only two starts and one win with 32 laps led, he came in third for this week's standings. Majeski was fourth with 23 starts, 21 wings, 22 top five's, 22 poles, and 849 laps led of 917 earning him 148 points. Despite these impressive stats, this was in fact one of Majeski's drop rounds. Finishing up our top five was Smallidge, who only competed in the SoF race. His third place finish in that race was enough to earn him 147 points for the weekly standings.
And, the moment you all have been waiting for! Ladies and gentlemen, boys and girls our 2013 NASCAR iRacing.com Late Model Series champion in Season One, is Ty Majeski. With 64 starts, 63 poles, 58 wins, and 2764 laps led he captured 1484 points to secure the season championship. Kollin Kiester followed in second place with 1361 points as Hagolin was forced to settle for third with 1360 points. In fourth is Logan Sheets with 1288 points, and winning one of the battles we had discussed last week is Lewis Crisp Jr. to secure the final position in our Top Five.
In 2013 Season Two the NASCAR iRacing.com Late Model Series will allow sim-racers to tackle new tracks. Will we see a new winner? Will Majeski notch another championship? Find out next season and stay tuned for my analysis on next year's schedule as well as interviews with possible series contenders. Make sure to keep checking back here at inRacing News!
---
You may also like...
---