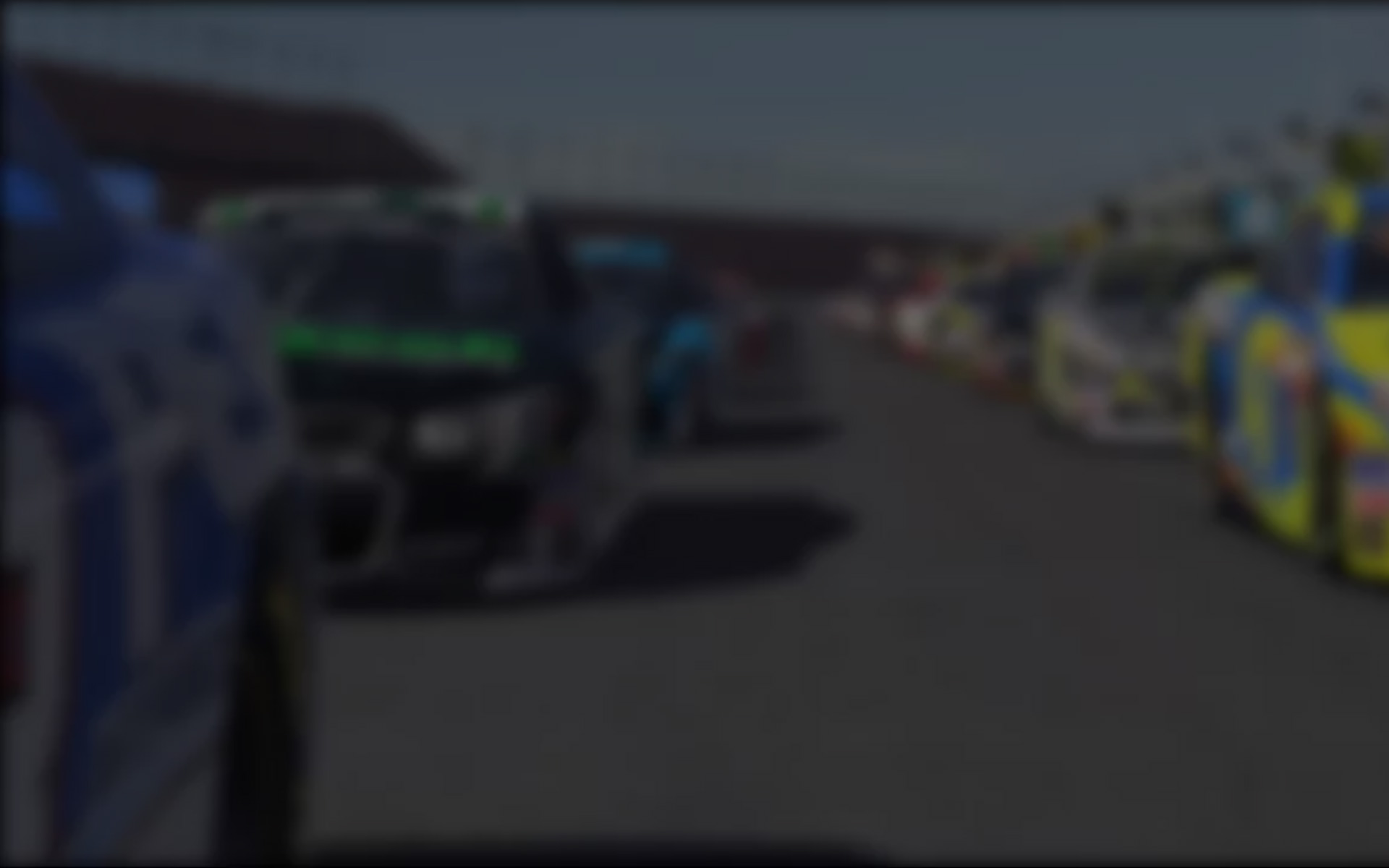 Just three weeks after it had been battered and bruised by the NASCAR iRacing.com National drivers, Iowa Speedway faced the grueling task of serving as the stomping grounds for Week 10 of the NASCAR iRacing.com Late Model Series.  Happily, the second successive week of racing at the Newton facility saw no drop-off in attendance by Hawkeye State race fans and, as ever, iRacing.com's digital version of the four-turned, medium banked speedway offered sim-racers the chance to truly experience the thrills and genius of a circuit built by NASCAR Sprint Cup Series great Rusty Wallace.
Ty Majeski saw himself up front of this week's 2948 Strength of Field race. For 45 laps Majeski held-off the very fast car of Kristopher Marlow. Marlow, who finished 5.305 seconds behind, managed the fastest lap time of the race at 24.532 seconds while Majeski managed to run a 24.557s. Marlow was closely engaged in a battle with Ron Hagolin who finished only 0.364s behind the second placed car. Hagolin's best lap was a 24.647s, and he was one of many to run laps of this speed. Lewis Crisp Jr. followed just 0.207 seconds behind Hagolin in P4 and managed a 24.555s best lap as well. And 7.095s off the leader came fifth place finisher Justin Wariner who managaed to claim his position with consistency rather than raw power. Wariner only managed a best lap of 24.905s but beat-out drivers such as Kyle Brinkmann and Brody Hays who managed to crack into the 24.6s range en route to sixth and seventh respectively. Kanneth Lang, Michael Perry, and Eric Kirby finished on the lead lap to finish off the top ten. Not so Dominic Ruggiere who finished five laps behind in P11, followed by Acie Downling Jr. and Landon S. Sciacca both of whom disconnected.
As expected Majeski earned the top spot for the weekly standings after his Strength of Field victory which was worth all of 181 points towards the overall championship. Majeski started four races, won three of them, claimed four poles, and led every single lap. Quite oddly, it seems he should have been credited with a fourth win, but was not. In second came Ryan Packard with 172 points from eight starts that produced four wins and saw him lead 143 of 360 laps. Finishing the podium was Hagolin with 162 points who made four starts, captured one win, three poles, and led 91 of 179 laps. In fourth came Steven Lagace with 17 starts, seven wins, 16 top five, and 239 laps led while taking 153 points. Bill Tomer made six starts, led 167 laps, and captured three wins en route to his 148 point week.
Kollin Keister continues sitting pretty in first place overall, but Hagolin has closed the gap. Although Keister has 1361 points, Hagolin (1335) narrowed the lead to just 16 points at Iowa. In third, Majeski has managed to get up to 1295 points with only seven weeks counted. Logan Sheets sits fourth with 1288 points with Crisp Jr. at 1197 in fifth.  Meanwhile, former Live for Speed drivers Kevin Myers and Jeffry Tanghe sit sixth and seventh. Myers holds 1179 points, while Tanghe has 1136. As we look to our final three in the top ten we see Kenneth Smith with 1118 points, Niccolo Cedrati with 1117, and Jeffrey Hileman with 1033.
With just two weeks left in the first season of the year and with Week 11 already underway, the NASCAR iRacing.com Late Model Series visits Langley Speedway. Can Hagolin close the gap even more or will Ty Majeski be able to catch up despite being a week behind in the scoring? Check back next week on inRacing News to find out more.
---
You may also like...
---