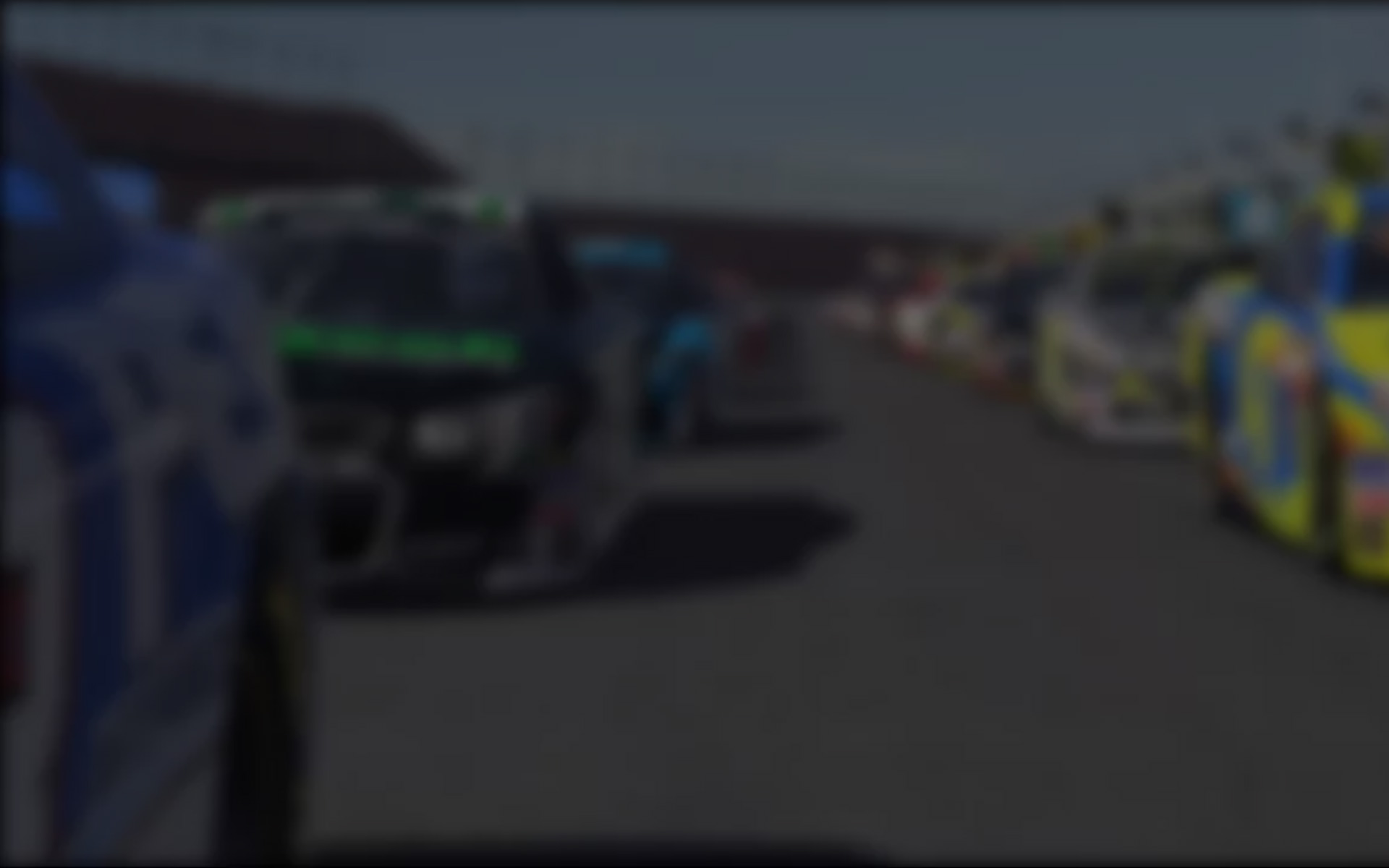 Richmond Virginia played host to the iRacing.com Super Late Model Series Week 10 action.  The largest track the Super Late Model visit this season showcased high speed and great sim-racing.  Coming in at .75 miles with 14 degrees of banking in the corners, center roll and speed off the corner were key to success here.  In the 3180 Strength of Field seventeen sim-racers took the field, with Ty Majeski leading the field to the green with Casey Pierce to his outside.
Majeski would be contested but lead majority of the laps, Pierce would take himself out of contention on Lap Two by over-driving the exit of Turn 4 and snapping loose, correcting it and finding the outside wall.  Fast forward to Lap 51 when Majeski slipped-up exiting Turn 2 opening the door for a challenge by Joshn Berry.  By the time they got to Turn 3 Berry was inside and clear of Majeski.   Not willing to go down without a fight, Majeski pulled the "cross-over" move and regained the inside of Berry by the exit of Turn 4.  Berry's lead proved short-lived as, with Majeski to the inside, he broke loose, touched the outside wall and, in an effort to correct it,  it he would slam the wall.   Majeski would go unchallenged the rest of the race with Lee Herron getting close enough to capitalize on any mistakes by the leader, mistakes which never came. Stan Bragg Jr finished third behind Herron and Majeski.
Cautions were far and few between with just 10 laps run under two yellows, the first coming on lap 18 when Cody Thompson spun coming out of Turn 4, fortunately without hitting anything and eventually continuing.  The final caution flew on Lap 40 when Cody Dutton touched the apron off of Turn 2 and spun.  Dutton was forced to watch the field coming out of Turn 2 before he was able to get it straightened out.
The final two spots in the top five were settled in the final 20 laps.  Following his wall-banging moment, Berry pitted on Lap 53 and called an end to his day, moving Stephen Janus up to fourth . . . momentarily.   Five laps later  Janus pulled into the pits, seemingly out of gas, handing P4 to Jon Starkweather.  Although Starkweather stretched his advantage of Zach Leonhardi to two-seconds at one stage, Leonhardi did not give up and closed the gap to just a little over .7s before running out of laps.
1. Ty Majeski                                10.  Stephen Janus –2L
2. Lee Herron                               11.  Cody Dutton –4L
3. Stan Bragg Jr                           12.  Josh Berry –9L
4. Jon Starkweather                    13.  Joey Conner –14L
5. Zach Leonhardi                        14.  Casey Pierce –22L
6. Devon O'Connel                       15.  Cody Thompson –24L
7. Anderson Vilela                        16.  Nicholas Goertzen –24L
8. Chuck Shaer –1L                      17.  Stephen E Shore –38L
9. Keith Y Sherman –1L
Week 11 of the NASCAR iRacing.com Super Late Model Series heads to Thompson Speedway, in Connecticut.  At .625 miles in length this tricky oval forces the sim-racers to use the high side of the track if they want to be fast, making passing a challenge as the low line is considerably slower then the high groove.  The famed "Thompson 2x" will definitely be making sim-racers furious as they struggle exiting the corners.
---
You may also like...
---