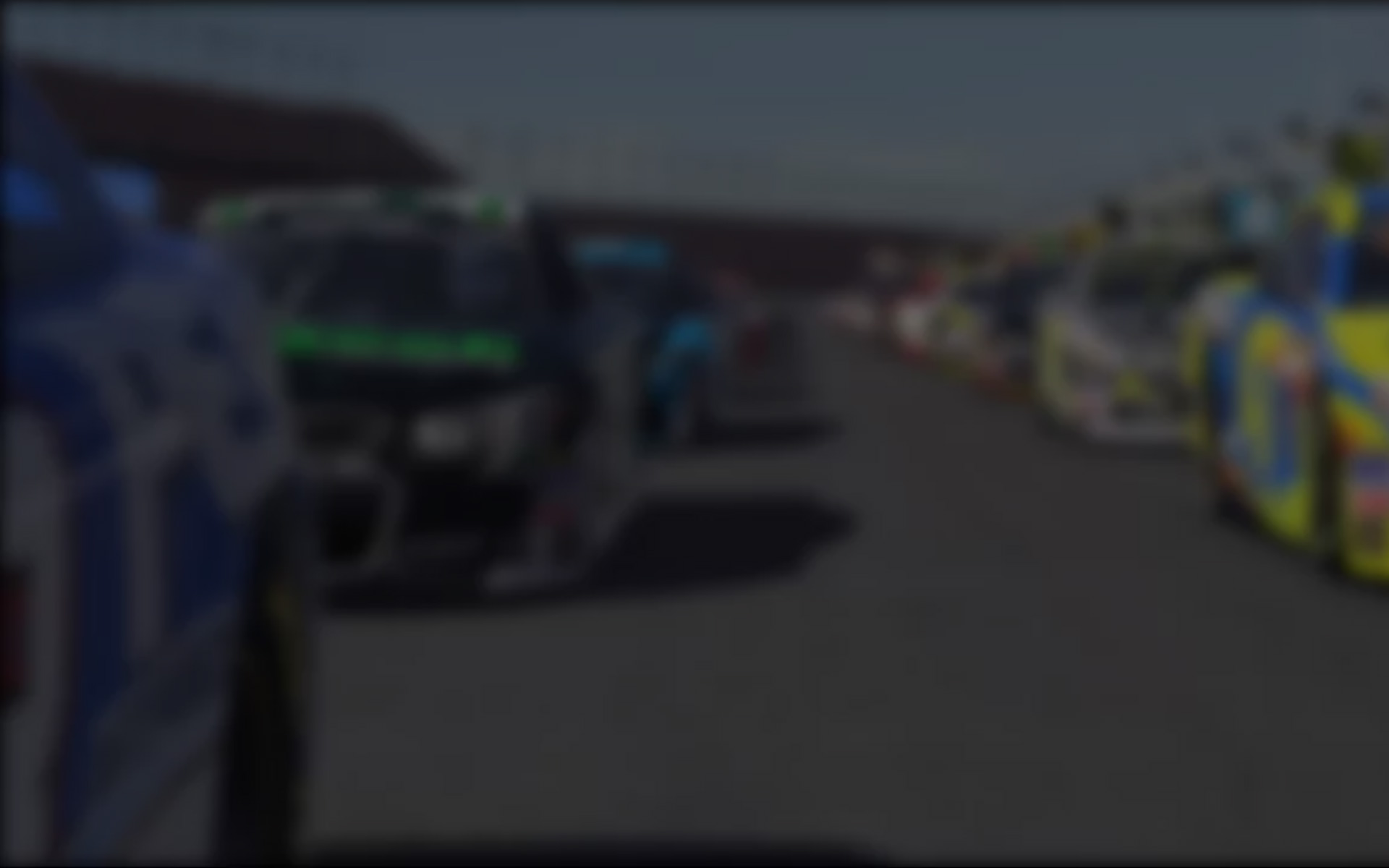 Week 6 of the NASCAR iRacing.com SK Modifieds Series brought the sim racers to Bristol Motor Speedway, otherwise known as Thunder Valley. Marking in at a half mile, Bristol isn't your typical short track. High banks create chaotic situations and with the top runners racing wide open for more than half the race, things can become a mess with multigroove sim racing. In this week's finale Monday night we would see some of iRacing's biggest stars take to the track in a 2563 strength of field.
Pole winner John Minotto clocked in with a lap at 14.945s which was enough to beat Ty Majeski who started on the outside of the front row.  When the F.I.R.S.T. Ford Mustang pace car pulled-off Minotto got on the loud peddle but immediately it became clear Majeski was just as quick on the draw. Heading into to Turn 3 on Lap One Majeski ducked down low but Minotto used the outside line to play defense and retain the lead. It didn't take long for trouble to brew.  Heading in to Turn 3 on the second lap Minotto's car broke loose and spun hard into the inside wall, blowing its motor and in the process and causing Majeski to lose significant time. Ryan Gavel scooted around the outside of the wreck, followed by Cody Sanborn and those two would battle door-to-door for the lead for nearly a dozen laps until Majeski found his way to the front again.
When Majeski caught the two leaders he made quick work of them, screaming around the outside of Gavel and Sanborn and leaving them to continue their battle — although now it was for second.  Sanborn immediately broke loose and spun-out, ending his hopes of a solid finish. Meanwhile, after starting in ninth spot, Darek Gress had worked his way through the field and found himself racing with Jarrett Herbison for third. Once past Herbison, Gress quickly began making up time on the second-placed Gavel.  Heading into the final ten laps, Gress caught and flew around Gavel, whose car went loose late in the going.
With just two laps of sim racing remaining, the battle for fifth between Herbison and David Ross had heated-up only to end in a terrible accident that took them both out of contention.
All this unfolded behind Majeski who won the race by a convincing 6.564s over Gress with Gavel mounting the final step of the podium.
Next week the mighty SK Modifieds roar into Oxford Speedway.
---
You may also like...
---