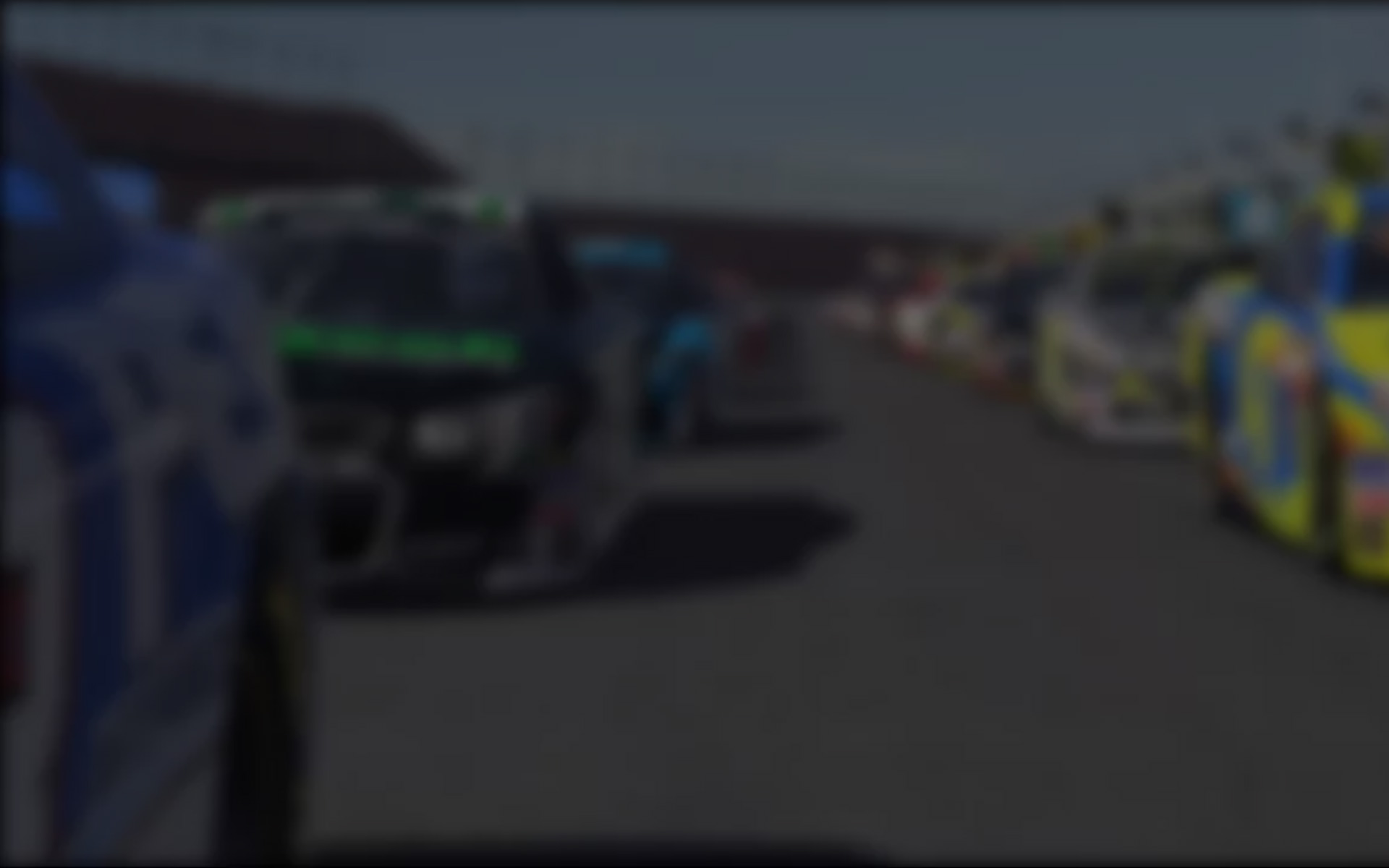 With a 100% bonafide UK&I Skip Barber League championship on the line, the circus returned to Zandvoort for a 13 lap race of the Grand Prix layout to determine the final champion of 2014.  After the sim racing thrills at Barber Motorsports Park the only championship contenders still remaining were Marc Mercer with 108 points and Dominic Brennan with 92 points, while third placed Graham Carroll had only managed 60 (although impressive when you consider he missed two races).  Alas, the championship took a turn for the boring when the Skippies lined up for the grid and Dominic Brennan was missing entirely, meaning Marc Mercer had become the 2014 Season Four champion before the race even started.
With plenty of positions still to play for at a track that has historically produced some of the best competition and most devastating crashes in sim racing, there was no doubt the race would still be a barn burner.  Lap One of the final race of the year is almost guaranteed to see the gloves really come off, and Paul F. Grillo proved that with a premature launch on the grid which dropped him from his fourth place starting position to P9 by Turn Twocht)o (Gerlachb.  Chaos ensued in the midfield at Turn Three (Hugenholtzbocht) as Rob Cain was sent into a spin after a tap from behind.
Pole sitter Carroll came under attack from Mercer who started in third but jumped Simon Povey for second at the outside of Turn One (Tarzanbocht) on the opening lap.  Mercer made several attempts to relieve Carroll of his lead, but failed each time.  The battle really began to heat up on Lap Three as Mercer got a strong slipstream coming out of Turn Three (Hugenholtzbocht) and grabbed the inside line for Turn Six (Scheivlak).  Carroll came straight back at Mercer forcing him into a side-by-side battle through Turns Seven, Eight and Nine before finally retaking the lead with the inside line for Turn 10 (Hans Ernstbocht).
Mercer got another chance on Lap Four with a strong run into Tarzan.  He had to go around the outside of Carroll but Mercer didn't even flinch and cruised into the lead on the run to Gerlachbocht.
After another multi-corner battle between Mercer and Carroll, enough was enough for Povey as he made it three-wide through Turn Nine before using the slipstream from Carroll to take second off Mercer into Turn Ten.
Mercer's situation continued to deteriorate on Lap Five when Ward got a run on him heading into Turn One.  Mercer defended the inside line, and again at Gerlachbocht, but contact between him and Ward sent both sim-racers into a spin (with George Streetley clipped Ward in the process).  Ward retired shortly after the incident while Mercer crab-walked his way to the pits for repairs.
With nearly every driver save Carroll managing to gain two positions on Lap Five spirits were high . . . and the championship points between positions even more valuable.  Lap Seven saw Fahim Antoniades sniffing at Jonathan Maycock's fifth place position.  When Maycock attacked Marcus Hamilton for fourth it was a blessing from the heavens for Antoniades.  Maycock and Hamilton went going side-by-side through the very tight and slow Turns 10 and the Hans Ernstbocht chicane which gave Antoniades a huge advantage over the pair.  The advantage may have been more than he realized, however, as he went deep into the chicane and collected Hamilton.
As a result of the Lap Five and Lap Seven incidents Clarke Williams now found himself in fifth place at the start of Lap Eight, albeit under attack from Mark Turner and also Rob Green.  Williams had the outside line for Tarzan as they went three abreast into the corner, while Turner had the middle.  Contact between them meant Green took fifth without breaking a sweat.
With a growing gap between second and third place, the burden of removing Carroll from first place would have to fall on Povey as all other contenders fell by the wayside.  Carroll didn't make his job easy, but Povey grabbed the inside line for Tarzan on Lap Ten.  Povey went about half a meter deeper into the corner, however, and there was contact between the two leaders.  Carroll lost the position but thankfully neither driver suffered visible damage.
On the penultimate lap Maycock had grown tired of his fourth place and fancied a run on Streetley for the final podium position.  Streetley seemed to be suffering from some minor mechanical damage, but defended the inside line at all the conventional passing locations.  Maycock had to get a bit inventive, but with a nice run around the outside of Turn 10 he got the inside line for the hairpin and grabbed third place with just over a lap remaining.
A true racer, Streetley didn't give up so easily.  He came straight back at Maycock down the Start/Finish straight and, amazingly, moved up the inside into Tarzan and regained his position.
With several passing locations still available, Streetley went back on the defensive while Maycock tried to find a new way around him.  Maycock made a dive at Turn Eight but contact sent them both into a slide.  Streetley caught the slide well and lost hardly any time, while Maycock nearly hit the barrier and was forced to settle for fourth.
At the tip of the spear Povey lost the lead less than a lap after taking it from Carroll on Lap Ten, and try as he might, could not get it back from Carroll who went on to win his third race of the season (out of the four he attended).  Carroll's win enabled him to close within two points of Brennan but, mathematically, he never had a chance at anything but third in the championship.  Povey's second place finish moved him up ten positions on par with Streetley who gained seven positions from his third place finish.  In the end, though, nobody could put a stop to Mercer who grabbed his seventh (!) championship title.
---
You may also like...
---