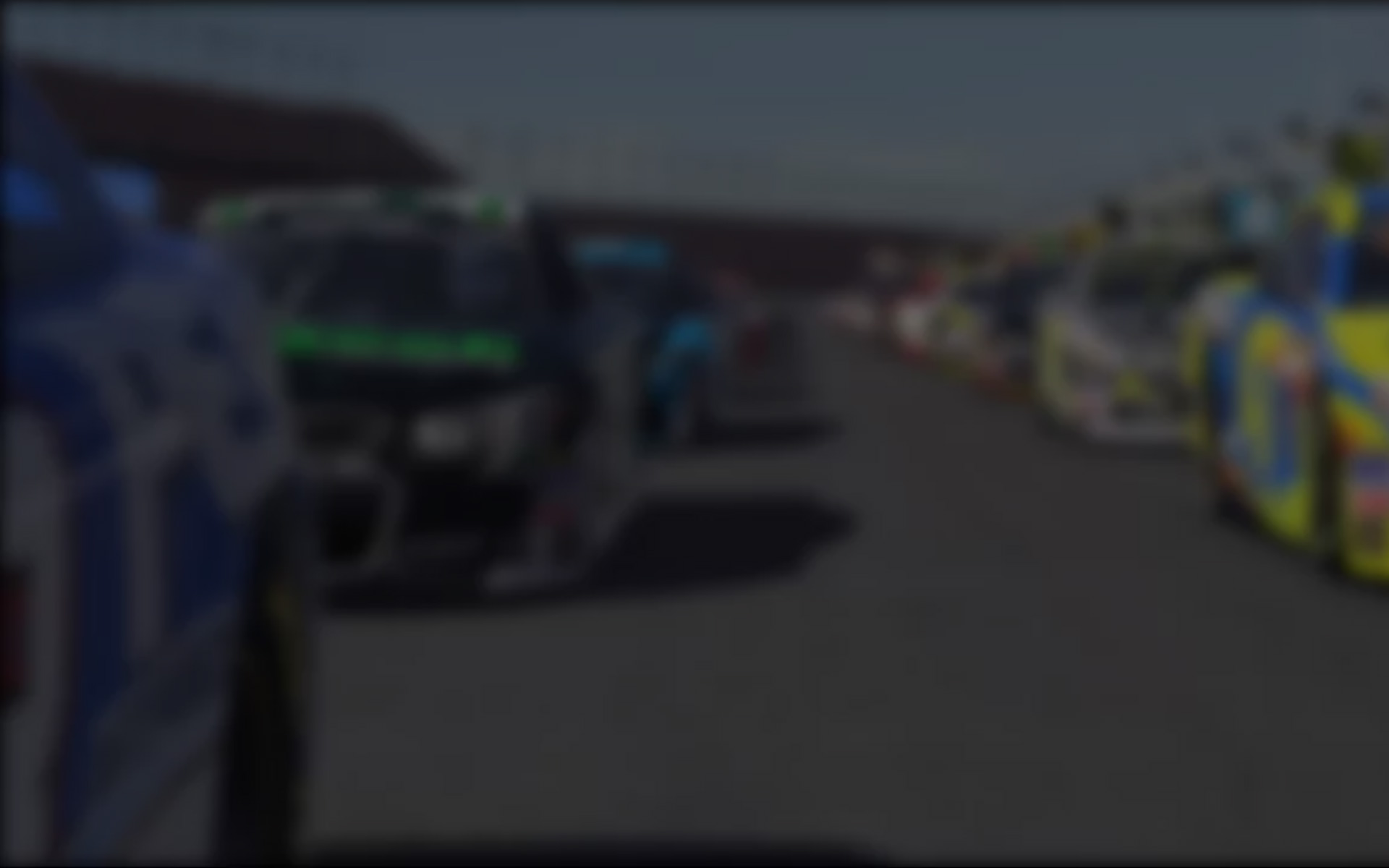 Coanda Simsport's Martti Pietilä endured a roller coaster of a 2014 iRacing World Championship Grand Prix season, one that started out with great promise only to gradually turn uncompetitive before a late season resurgence.  Martti takes us along for the ride with his blog . . .
I guess I could say that I got the idea for this blog already right after the 2nd Spa-Francorchamps qualifying. At least the title fits really well, as what was my most promising qualifying since the start of the season, turned into one of the fastest races I have ever done; it ended at about the same time I got into second gear. Even though that start/race ending could have been considered tough luck, I am not going to spend an entire blog in discussing what one of the most disappointing four seconds in my online racing career felt like. Instead, I will be talking about what exactly happened in my most disappointing and difficult four months that I have ever faced in any sort of competitions in my life.
It's just a nature of any sport that there will be ups and downs every now and then. It's all good and makes things a little more interesting as it mixes the pack a bit. My season started out better than ever. Having just switched into one of the most successful teams in sim racing, 3ID Motorsports, I can now say I was reaching the goals I set for myself, or even surpassing them. But it didn't last very long. My performance started to decline, at first I didn't even notice it, as on tracks like Phillip Island and Watkins Glen the differences between fifth and 15th spot in the qualifying can be a matter of just a few tenths. Then VIR and Montreal, where even a slightest mistake might make the worlds difference. By Montreal, I had however noticed, that I really wasn't able to match the pace that my teammates were setting even in practices.
Silverstone, Motegi and Okayama were something absolutely horrible. Some of you might know that I'm not the type of guy that gives up in the first instance that problems appear, but at this time, I got really close. Of course I had the same car as my teammates, exactly the same setup as they had, in fact nothing had changed since the start of the season, but I was just at least 0.5 seconds slower than what I was supposed to be per lap! You can imagine the mental torture I had at Okayama where we drove 83 laps.
Especially in motorsports the easy way out is to blame your equipment. "The engine doesn't have the power." "Tires just never worked." The list of excuses is endless when it comes to people explaining why they didn't win that day. And I don't mean to say that they are just excuses, I know very well that there's a million different things in motorsport that can go wrong that we don't even need to think about in sim-racing. However, it's very, very rare that any racing driver will say in public, or to himself, that this time, I messed up and my driving was not enough. However, in our line of sport, once you have a decent PC, reliable set of wheel & pedals, there's not much that can stop you from becoming the best in the world apart from the guy looking at you in the mirror.
Few years ago I would have been happy and proud to say that I can be somewhere within the top25 in the world's most competitive sim racing series. But as I have been able to achieve much more, the hunger grows and so does one's expectations of his own performance. So getting those 20-something positions in the races was just disastrous. And I felt it was just me. What could have happened in a matter of months to decline my performance so dramatically? I tried everything, being relaxed to hyping myself up to so much adrenaline that I felt I could lift a car, but nothing worked. Every race was a disappointment. I even started to consider that I might be showing early signs of brain tumor or Alzheimer's or whatever brain disease there is.  After all, in our line of sport, 99% of it comes from the brain only. For some mysterious reason, I had just become slow!
This was something that I just could not accept. I know that one's performance will start to drop with age, but I just turned 30! That performance drop should still be good 15 years away! I had serious thoughts of giving up whole sim-racing, as I wasn't getting any enjoyment of it anymore. However, there's some mechanism built in me that is too stubborn to give up. To me, just giving up is one of the biggest defeats one can make. So, with this in mind, let's fast forward ourselves to the preparations for the 2nd race at Spa in mid-August. Spa has always been my absolute favourite track, and at no other track I want to succeed as much as here.
I did something differently than usual. Even though I had no signs of any sort of hardware failure or problem, even telemetry files looked like everything was working as good as they can. But I decided that this is the last possible option, and I took my wheel and pedals apart. Just to see if there's something wrong. And I found that something! First I thought that maybe this issue could be it. So I fixed it and went to the track. On the first lap, I already realized there was a big change. First timed lap I knew that this was it! My half a second handicap was now gone! After that, 12th place starting from the pit lane at Interlagos and then finishing fifth at Suzuka were like victories for me. I don't remember enjoying racing this much since…. maybe I haven't enjoyed racing this much ever!
However, my season had already been ruined results wise, and there was nothing I could do about that anymore. But I'm not that worried anymore, the biggest victory for me was the fact that I could fight through the difficult times I faced and finally solve the issues I was facing. Now, just a few days after the last race of 2014, I'm already waiting for my fourth season in the series.
Lastly, I need to thank my teammates for the support through the whole year. Especially now with the new team, I feel like there's nothing that we cannot achieve on the virtual racing tracks. But most importantly, I need to thank my wife, who not only understands sim racing, but is also my biggest supporter. It must have not been easy nor fun listening to my monologues of self critique at times, but she handled those situations in the best possible way.
---
You may also like...
---