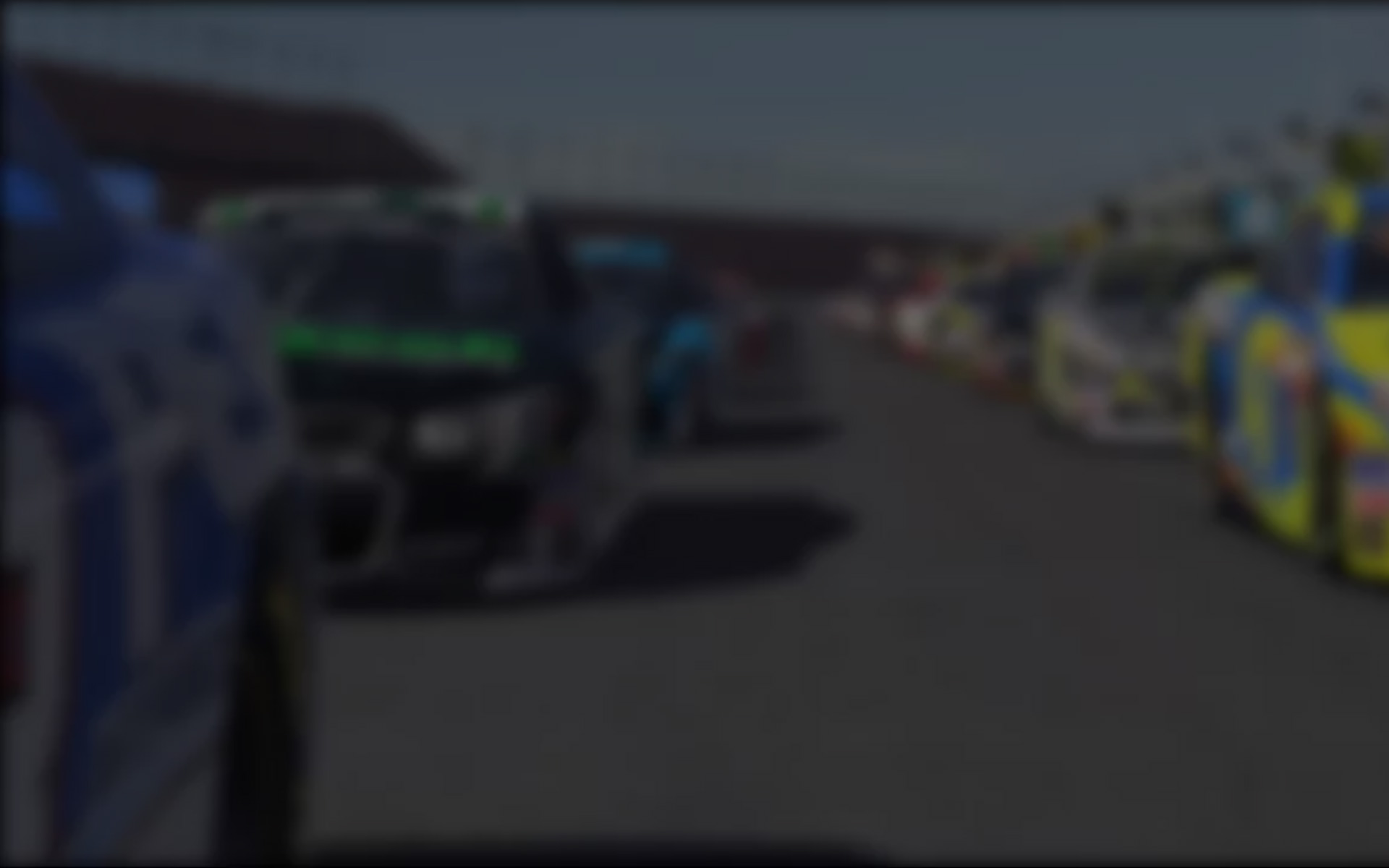 Continuing his flawless record of 11 wins from as many starts, Luca Masier claimed top points for Round 12 of the iRacing Pro Road Racing Series, as the virtual Ford Falcon V8 Supercars paid a visit to Mid-Ohio.  Yielding the lead for just one lap to make a pit-stop in his solitary online race of the week, Masier was delighted with his pole-to-flag victory that earned him 296 points. "Definitely this is my best race performance so far." the Italian said this week. "Throughout the race I only made two small mistakes, but apart from this, my race was pretty much at the limit of my ability."
Although Aleksi Elomaa furnished third behind Masier in his second sim race of the week, the Scandinavian had already taken his first ever win in the Championship during his initial outing at Mid-Ohio, a perfect tonic to his poor performance in the previous round. "I started second, and was in the wrong gear on the start so Matthias (Egger) almost got me in Turn One," Elomaa had shared following the weekend's racing which secured him 295 points. "But he spun so that's all the pressure I got from behind in this race. Jesse (Nieminen) had a connection issue so I found myself in the lead and cruised to victory; first time in this season, so I must be happy, but I feel sorry to Jesse because he should have won this one."
After suffering from technical problems and subsequent early retirement in his opening race of the week, Nieminen bounced back to claim a second spot finish behind Masier. "Today's race was not too easy,"  he told inRacingNews post-race. "I started in second position and had Matthias [Egger] breathing down my neck the entire first stint. He tried to leapfrog me so I reacted the next lap, had a perfect pit-stop and was able to stay ahead of him. After that the gap to him just increased on its own because of the one lap fresher tires and I also drove really well in the second stint."
Collecting 272 points from his lone race of the week, Blake Townend worked his way up from a sixth place grid position, to take a spot on the podium by the end of the 45 lap race. "I am very delighted coming in second place, my best result so far," enthused the Englishman.  "The battle for second was on after Jesse disconnected early on. The pit window was coming within a few laps, and Alberto [Baraldi] seemed to struggle for grip on the old worn-out tyres. I decided to pit on Lap 21; this would then take the position away from Alberto who pitted a lap later. He was a lot quicker but could not get by me, it was a very intense race. After a while with five laps to go I started to pull away by about two seconds."
Despite spinning off the circuit in his opening race of the week, Egger was able to recover to secure a top five finish, which was nullified with a podium spot a day later. "For me, worst weekend ever," the Italian said this week. "Saturday I spin in the first turn because I try to stay away from Aleksi [Elomaa].  But I touch the curbs and my car spun into the barrier, then I try to return, but I spin another time so game was over. My Sunday race was better, but I make a race that I call 'black and white', good laps, bad laps…totally inconsistent."
A podium finish behind Elomaa and Townend in his first race of the week secured the sixth highest points total of Round 12 for Alberto Baraldi, who collected 249 marks for his efforts. With his tenth top ten finish in 12 starts, Vincent Staal earned 226 points from his only race of the week, putting the Benelux Club driver 36 ahead of England's David Williams. Rounding out the top ten, Michael Hohenauer and Marcus Saari scored 181 and 169 points respectively with finishes just outside of the top five.
With 12 rounds of racing in the iRacing Pro Road Racing Championship complete, Luca Masier maintains his domination of the standings table, with a  296 point lead over Matthias Egger. Sitting 81 marks behind the Italian sim-racer, Jesse Niemen has Klaus Kivekas hot on his tail, a further 51 points behind.
---
You may also like...
---