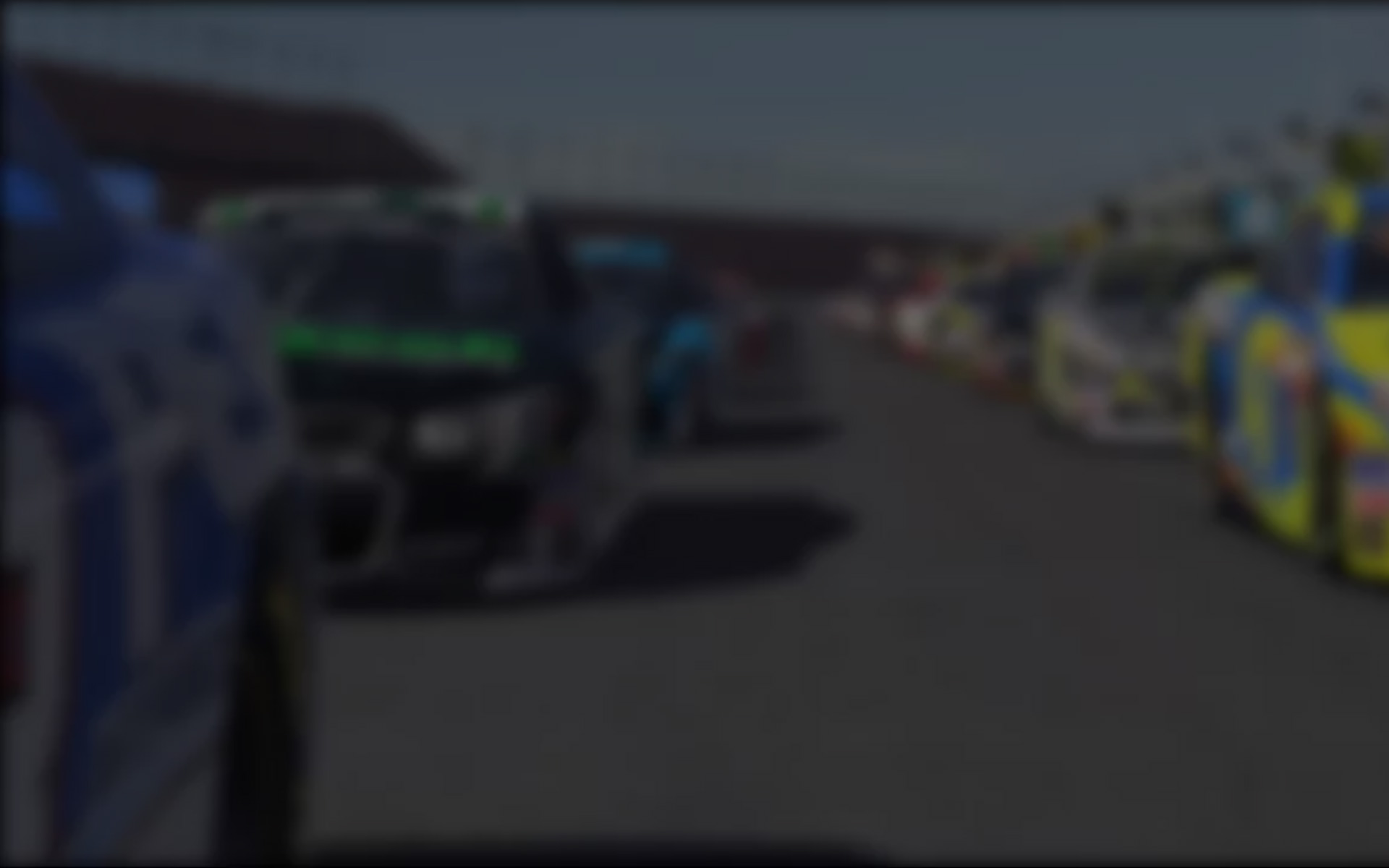 Colley Tops Four NASCAR Tour Modified Races at Northeast Connecticut track.
As expected at the start of the week, the second Thursday night race of the iRacing.com NASCAR Tour Modified Series at Stafford Motor Speedway proved to be a tough one for those looking to make a statement in the highly competitive division. With top drivers such as PJ Stergios and Justin Trombley eyeing the win, the other wheelmen in the class had to step up their game to finish up on top. In the end, Eric Mauriello did just that and the New Jersey-based sim racer was rewarded with the overall win following a week of racing at Stafford.
Mauriello led from flag-to-flag in the 100-lap affair after starting in the first place position. Lots of green flag racing separated those who had their cars set up for the long run – something at which the pole sitter excelled as his margin of victory was more than three seconds over Stergios and Trombley in second and third. 11 drivers started the race which possessed a strength of field rating of 3341. With that third place run, Trombley extended his lead to 242 points over his nearest competitor Herbert Engelhart (1367-1125). Engelhart started this week knowing that the championship was virtually out of his reach. "Trombley has done a great job this season," stated Engelhart on Monday. "I think the battle at this point is for second."
The battle Engelhart speaks of may have been wrapped-up as well, as he takes an 87 point cushion over New England Club driver Levi Poland into the final week of competition at Thompson International Speedway. Poland, meanwhile has his hands full with Timothy Heard and Matteo Bortolotti who sit just eight and 21 points out of third overall respectively heading to Thompson. In Division Two it was Shawn Colley coming out with an impressive four wins in seven starts – a series high in both categories when it comes to Week 11. Colley closed-in on Chris Forster for fifth in Division Two as the two have thirty points between them heading into the final week. At the top of the division it was Dustin Seney and Paul Wisniewski both using Stafford as a drop week. In the latter's case, the highest strength of field race did not end as expected. "I got taken out before we even got to the line to take the green," explained a frustrated Wisniewski after the race.
Joe Gauthier was the only Division Three driver to win a race on Week Eleven but it was Dylan Casey who came out as the top driver in that division. Michael Wells still trails Jonathan Mongin by 61 heading into Week Twelve in Division Three while Eastern Canada's Mike Keirstead and Matt Bentley extended their point leads in Division Four and Five respectively.  Shawn Holbrook vaulted to the lead in Division Six as he piloted his NASCAR Tour Modified to one win and a 105 point lead at Stafford as former leader Jeff Wentworth was idle. Kyle L Moquin padded his lead to 37 over Jacob Blair in Division Seven. The nailbiter of a battle in Division Eight saw Kevin Sockow gain six markers on David Soja to make his advantage 48 heading into Championship Week. Bill Rowlands still leads Daniel Knight in Division Nine as both drivers sat dormant last week while Robin South gained six points on Uwe Kuerten in Division Ten which creates a 14 point gap between the two heading into the finale.
Division One driver Robert Sandt joined Colley as the only driver to score multiple wins at Stafford with three. Engelhart, Gary Holbrook and Dylan Sharman also visited victory lane in the past week of NASCAR Tour Modified action.
The Time Trial championship is also up for grabs as the tour heads east to Thompson International Speedway this week. Mauriello also grabbed the Time Trial title at Stafford but Shane Kline's finish of third kept him on top heading into the final week of the season. Kline's lead though is just two points over Division Two Time Trial leader Engelhart. Jerold John sits third overall with Division Three leader Antti Karjakin and Heard rounding out the top five. Wisniewski, Keirstead, Sharman, Harald Peci, James Nelms, Timothy Todd and Casey each lead their respective Time Trial Divisions with one week to come.
The final week of the 2010 Season Four competition will take the drivers to the high banks of Thompson International Speedway. Just an hour or so east from Stafford through the picturesque Connecticut backwoods, Thompson is the final stop on the iRacing.com NASCAR Tour Modified schedule and a majority of the competitors will remember this track from the first week of the season. The last time they were here it was Engelhart edging Chris Hughson by two points for the overall win on Week One. Who will come up big in the finale week? Stay tuned to inRacingNews.com to find out!
Until then, keep the hammer down and we'll see you at the track!
---
You may also like...
---