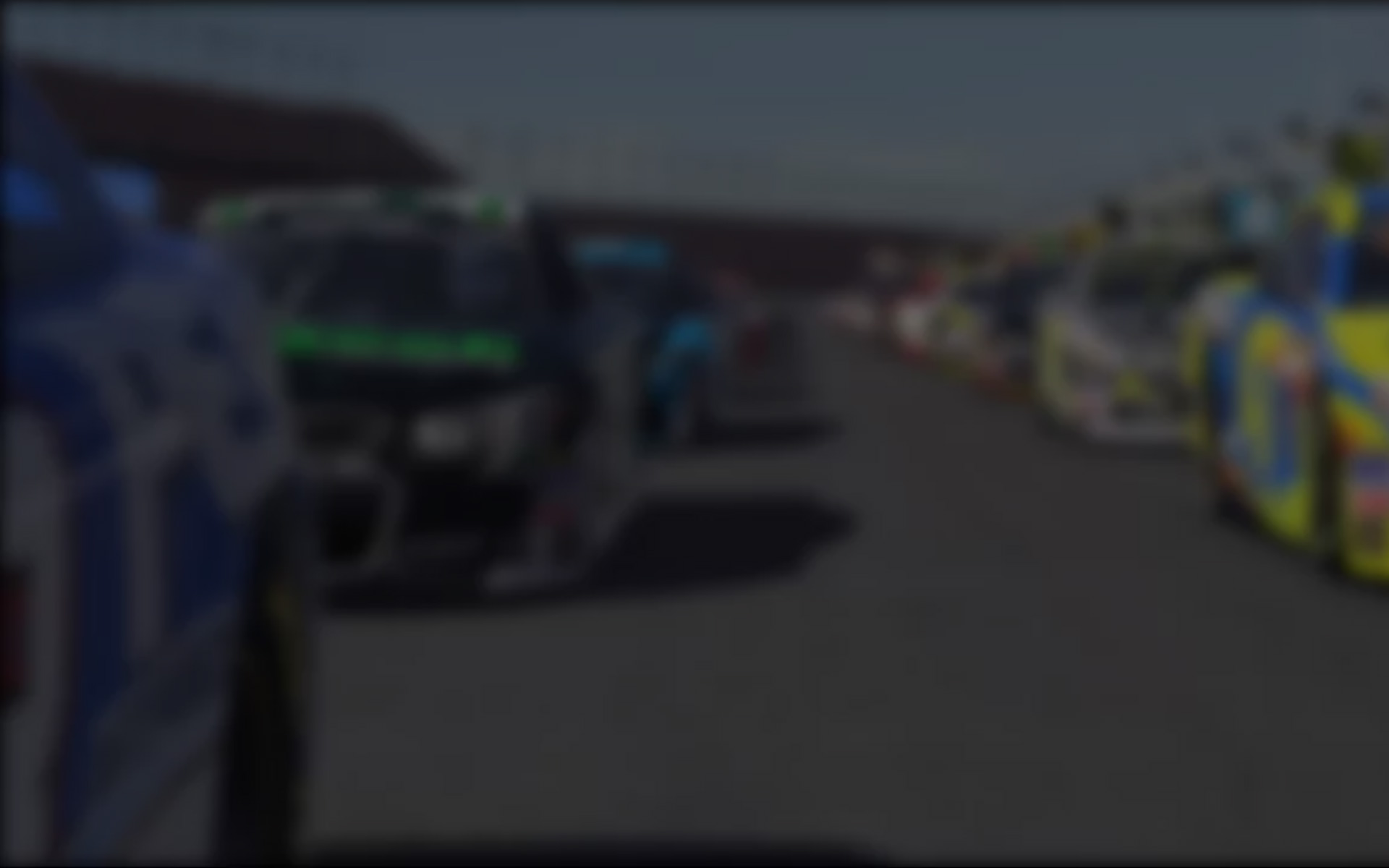 For Week 7 of the iRacing.com Street Stock Series, top sim racers traveled to the famous SoBo (South BostonSpeedway ). In total, 832 racers took to the track at least one time during the week at the famous Virginia short track.
Weekly High Strength of Field
Last week's high Strength of Field race had an SoF of 2866, which paid 174 championship points for the win Coming-out on top in the field of 11 drivers was NASCAR iRacing.com Series World Championship regular Tyler Hudson (Mid-South). Hudson led every lap from the pole en route to a 2.3 second victory over CJ LaVair, who netted 156 points. Coming home in third was Nathan Rhew (Carolina), almost 11 seconds behind the race winner. For his efforts, Rhew received 138 points. Mark McDowell (Michigan) and Brian Babb (New England) rounded-out the top five and collected 121 and 104 points respectively.
Weekly Standings
Sitting on top of the weekly standings for Week Seven was Greg McKinney (Carolina). McKinney ran two races with one victory and 164 points for the week. Second was Hudson, who won the week's SoF race as well as every one of his other seven starts at SoBo. For his efforts, Hudson gained 161 points for the week. Third belonged to Gregg Hooks (Virginias). Hooks attempted four races with two wins and four top fives, and finished the week with 155 championship points. Fourth for the week was LaVair, who won two of four races attempted and netted 154 points. Rounding-out the Top Five was Brendan Queen (Virginias). Queen ran one race, where he finished second and netted 153 points.
Season Standings
After leaving SoBo folloing Week Seven, Maxime Paquette (Eastern Canada) still maintained his hold on the first overall position. Paquette was able to net 138 points at South Boston which brought his season total to 1037. Hooks maintained his second position after finishing third in the weekly standings and increasing his point total to 1001. Michael Vaughn (West) and Kevin Moody (New York) both maintained their points positions after Week Seven as Vaughn netted 138 points to bring his total to 945 while Moody brought his season total to 899 after amassing 123 points at SoBo. Rounding-out the top five is LaVair, who bumped Nathan Smith (Mid-South) down a notch and brought his season point total to 865 points.
Weekly Qualifying
Bringing home the honors of the fastest qualifying lap of the week was NASCAR iRacing.com Pro Series driver Richie Davidowitz (New York). Davidowitz laid down a 16.440 second lap. Second on the qualifying charts was Cale Shonk (Illinois) at 16.458s. Third belonged to Nick Tandy (England) with a 16.471s while a 16.484s put Ralf Janiak (DE-AT-CH) in the fourth position. Rounding-out the top five for the week was David Morrison (Mid-South) with a 16.491s.
The iRacing.com Street Stock Series travels to Thompson International Speedway for Week Eight of the 12 week season.  Will Paquette continue to lead the points or will Greg Hooks finally be able to reel him in? Will defending champ Nick Ottinger (Carolina) make his presence known in his drive for his fourth championship? Find out next week on inRacingNews.
---
You may also like...
---