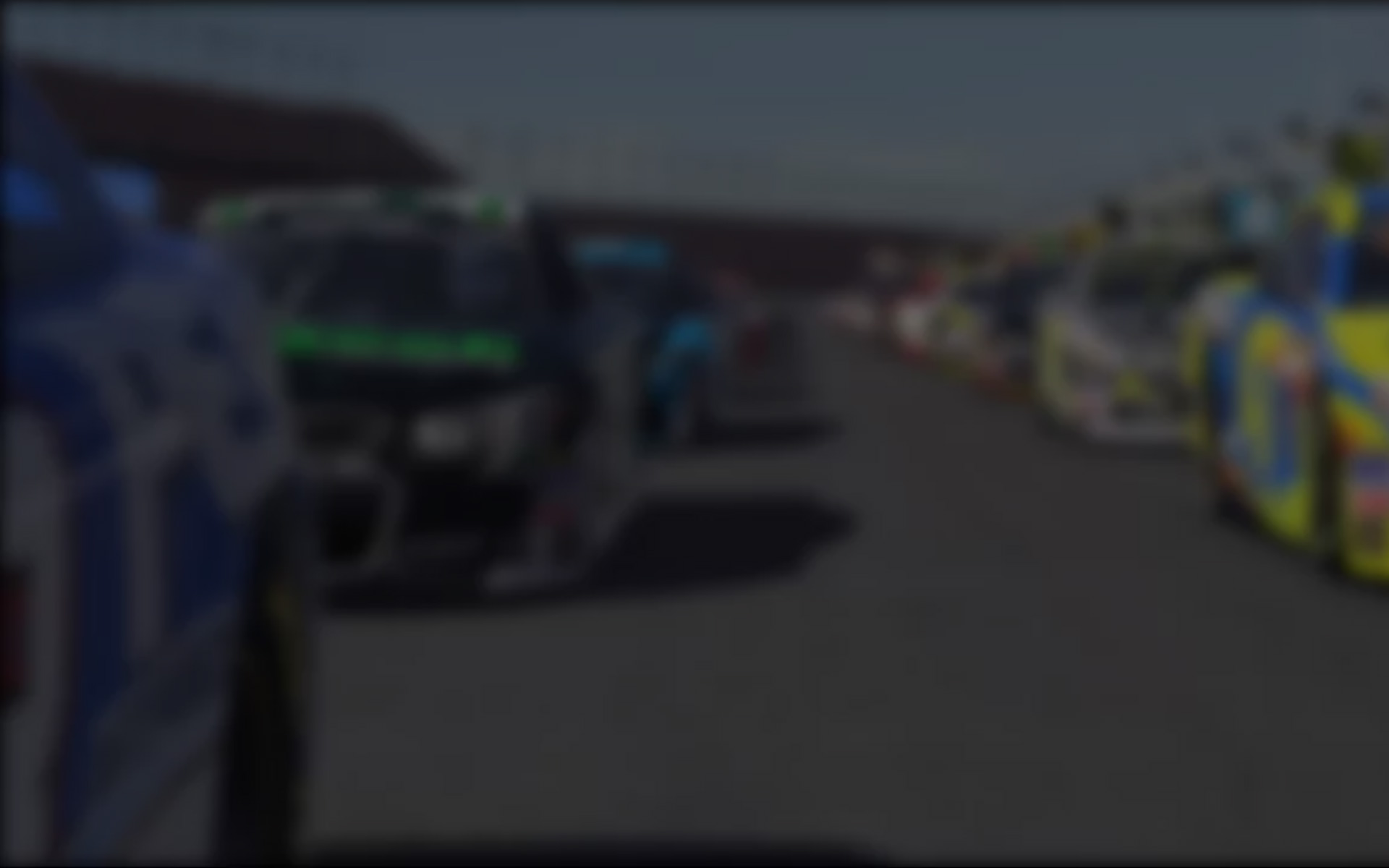 Round Two of the iRacing.com V8 Supercars Series presented by BigPond took the teams and drivers to the famous Watkins Glen International which is a 4km in length.  With race one controversy out of the way it was time to get ready for the main race.
ANZ Motorsports Scott McLaughlin would take the pole with a blistering 1:10.816 getting his first pole position in the main event with Rens Broekman second, making these two sim-racers the only two into the eights. George Maris would take third with Richard Hamstead and Mitchell McLeod only .02 behind.
When the lights went green, Broekman's car was nowhere to be seen as Internet trouble saw his race over before it had even started. With Broekman a no show it was McLaughlin having a nice run into Turn One with everyone holding station, coming through the Esses saw McLeod touch the wall and allowing Madison Down and Justin Ruggier to take advantage until McLeod tried to hold strong and going into the Bus Stop two wide doesn't work and saw McLeod hit the left rear of the Ruggier's car and spinning him into the dirt and back into 16th place in the race after such a promising start.
Lap 2 coming through the last turn saw contact between Simon Black and Craig Woodhouse which would damage Woodhouse's car enough that he wouldn't advance and finish back in 19th. Scott McLaughlin was pulling away from the battle group behind of Maris, Hamstead and Down when at the end of lap nine, Hamstead decided to be the first to pit and jump the drivers in front. McLaughlin would re-act straight away and keep position over Hamstead while Maris and Down would stay out and hope they could catch them with the fresh rubber.
Joshua Muggleton after finishing third and on the podium in the early race, he would take on a new strategy and take no tyres and enough fuel to get home which would cost him a few positions and finished back in eight place.
The end of lap 12 saw Maris and Down come into the lane to take on four tyres and fuel, the TTR pit crew would get Down out in front of Maris and with McLaughlin and Hamstead a few seconds up the road the chase began! A dozen laps later saw the Down and Maris catch the leaders and the fight began, but as quickly as it began it had finished when coming into the second to last corner Down covered Maris but locked the rears and in an attempt to save it, just clipped the rear of Hamstead's Falcon and would put them both into the dirt and Down would re-address and let Hamstead go by only dropping back just outside the top five in sixth and seventh.
The battle between ANZ Motorsport drivers would resume with McLaughlin trying to hold off Maris with only five laps to go. As Maris caught up to the back of McLaughlin time ran out and it was McLaughlin who would take his second main race win and bring himself into position two in the championship just behind Maris!
With the contact between Down and Hamstead, McLeod would pick up the pieces and claim a third place finish with Michael McCabe returning to the series to hold off a hard charging Mick Claridge who would take fifth place! Hamstead and Down would finish sixth and seventh with Muggleton finishing eighth with Stuart Wood finishing ninth and Omar Sòto rounding out the top ten.
Split Two Winner – Anton De Pasquale
Split Three Winner – Derek Toering
Split Four Winner – Ross Ponting
Split Five Winner – Paul Keeghan
You can watch all the race replays on www.v8sonline.com.au
---
You may also like...
---