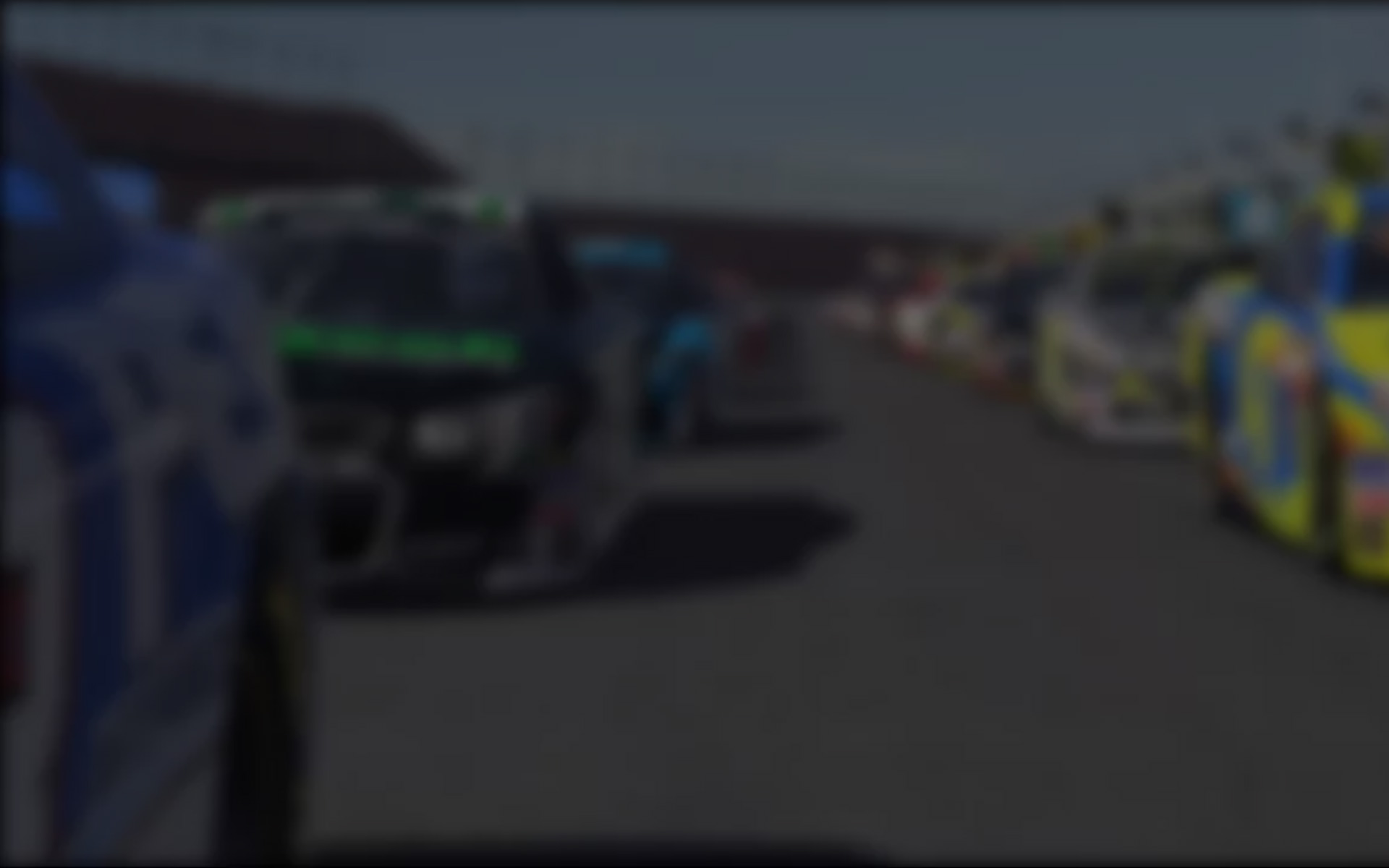 If your name happens to be Marlon McMullen, then it's a good time to be alive. But is his victory bittersweet?
Having just defended his 2015 Season 1 iRacing.com V8 Supercars Americas series championship, Marlon McMullen can now add another achievement to his already impressive racing resume. In taking the 2015 Season 2 V8s Americas champion, McMullen now has four titles to his name. However, title number four was a close battle which went to the final race of the season at Phillip Island.
Between McMullen and his closest competitor, Shaun Kelly, it came down to the smallest of margins in favor of the former. Kelly's performance at Phillip Island shouldn't be discounted, however, as he won from pole position and led every lap in the process. However, McMullen only needed to be inside the top-five to take the championship and that's just what he did . . . barely. Starting in fifth, that's exactly where McMullen finished. With that, McMullen claimed his fourth V8 Americas championship by just two points.
Bittersweet?
While McMullen was focusing his efforts on the Americas division, another young star was aiming one step higher. SDC Motorsports' Ethan Grigg-Gault – the young prodigy who seems to have come out of nowhere – drove an impressive season and went on to claim the overall iRacing.com V8 Supercars Season 2 championship with 1772 points. Ian Ford wasn't too far behind with 1642 points followed closely by Kelly with 1619.
You may be asking yourself, "Where's McMullen?"
Just outside the overall championship podium, you'll find the V8 Americas champion in fourth with 1610 points.
For McMullen, a fourth V8s Americas championship is indeed something to be proud of.  It's never an easy feat to win any sort championship on iRacing and especially so in the V8 Supercar; especially in a competitive season decided by just two points. However, one can't help but ask if McMullen's victory was overshadowed by that of Grigg-Gault. Regardless, both drivers achieved a very difficult thing with their respective championships but it will sure be interesting to see where the two wind up finishing in the ultra-competitive V8 Supercars Online Premier Series.
Season 2 Championship Results
With Season 2 now completed here are the podium finishers from each division:
| | | | |
| --- | --- | --- | --- |
| V8s Americas | Division 1 | Division 2 | Division 3 |
| 1-Marlon McMullen | 1-Ethan Grigg-Gault | 1-Mitchell McLeod | 1-Mathew Ross-Munro |
| 2-Shaun Kelly | 2-Ian Ford | 2-David A. Moore | 2-David Baxter |
| 3-Ethan Grigg-Gault | 3-Shaun Kelly | 3-Victor Tanaka | 3-Ryan Shelton |
| | | | |
| --- | --- | --- | --- |
| Division 4 | Division 5 | Division 6 | Division 7 |
| 1-Jason Cossey | 1-Shane Brooke | 1-Steven Williams | 1-Adam Hyland |
| 2-Peter Goodwin | 2-Daniel Ackland | 2-Trent White | 2-Michael Talijancich |
| 3-Alexander Herbert | 3-Tony Lynch | 3-Craig Jackson | 3-Paul Chetcuti |
Division 8
1-Brett Cananzi
2-Brain Borg
3-Tony Jovanovski
Changing of the guard
As we bid farewell to Season 2 of the iRacing.com V8 Supercars series, a special congratulations are in order to all of the division champions. Vying for the top spot has always been challenging in this category and no doubt it will continue to be as we head toward the start of Season 3 next week at Circuit Zolder in the Alternate configuration.
In closing, it is my pleasure to inform all of the readers that Brenton O'Brien will be taking over the reins covering the V8 Supercars series for iRacingNews.  It's been a pleasure meeting and working with so many incredible teams and drivers and I would like to say a special thank you to Marty Carroll for all of his assistance throughout the season.
Happy Week 13 and we'll see you next season!
---
You may also like...
---