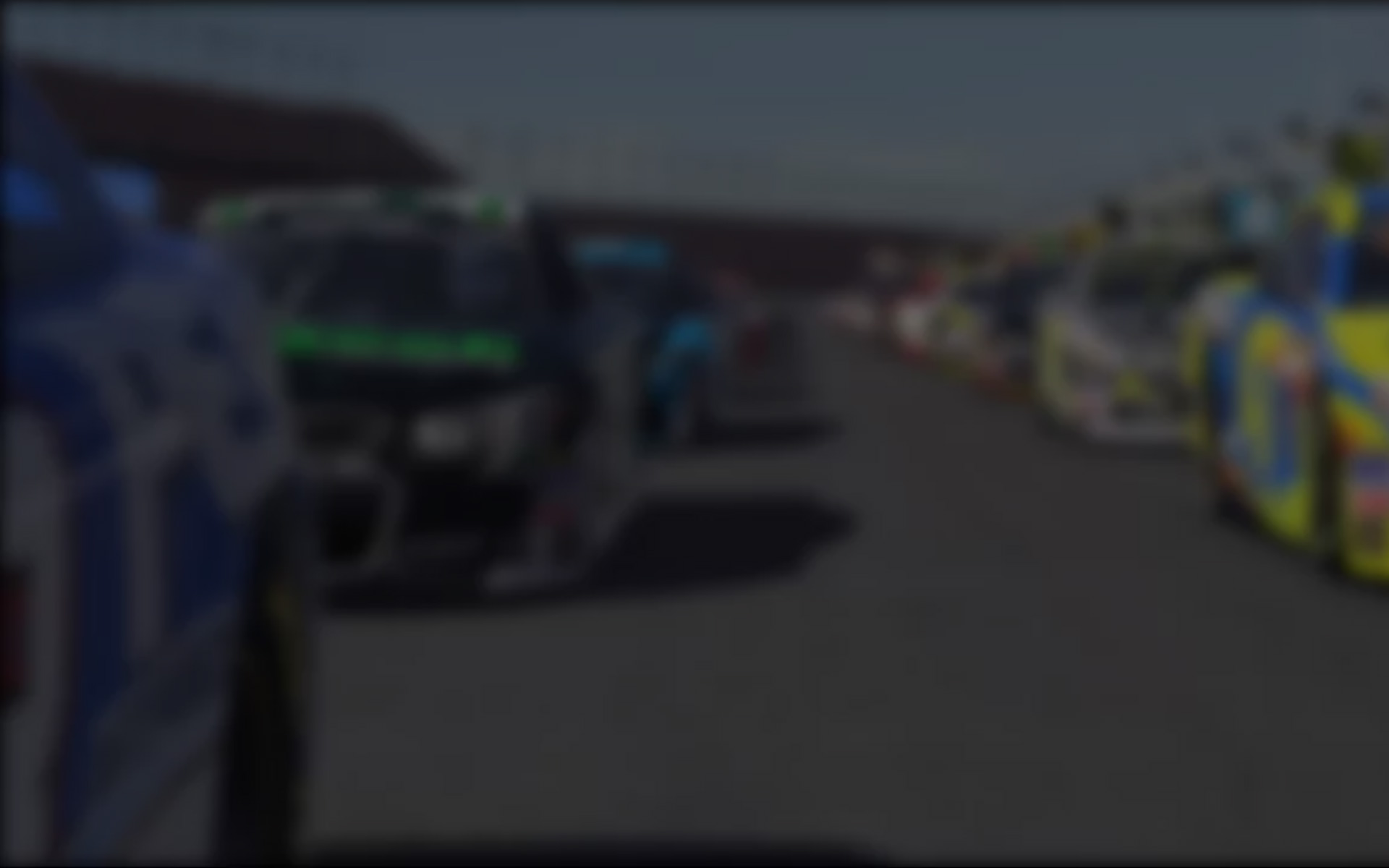 Unlike the turnover from 2019 to 2020, where just four rookies made their way into the eNASCAR Coca-Cola iRacing Series, the 2021 edition of NASCAR and iRacing's premier esports championship will feature a number of fresh faces. No fewer than 11 drivers will begin their first eNASCAR season this February at Daytona International Speedway in search of the series' $100,000 championship payday.
Whoever eventually claims the championship won't have an easy path, though. This year's field is as talented as the series has ever seen, between some of eNASCAR's most successful drivers returning and almost half of the rookies boasting other iRacing World Championship experience. Here's a quick look at the 40 names that will be taking to the track for 2021:
2020 Playoff Drivers: Nick Ottinger, Bobby Zalenski, Michael Conti, Ryan Luza, Jimmy Mullis, Keegan Leahy, Garrett Lowe, Ray Alfalla
Last year's cream of the crop will enter 2021 as the favorites to challenge for the championship once again, led by Ottinger, the series' first-ever $100,000 champion. He joins Conti, Luza, and Alfalla as the returning series champions who are a part of this all-star cast of drivers.
The other four are no slouches, either: two (Zalenski and Leahy) have runner-up points finishes to their name, and the other two (Mullis and Lowe) have been reliable playoff contenders over the past few years. Any could finally crack their first championship this season, just as Ottinger did last year by finishing best among the Championship 4 in the finale.
2020 Top 20: Corey Vincent, Logan Clampitt, Graham Bowlin, Brad Davies, Chris Shearburn, Blake Reynolds, Caine Cook, Bob Bryant, Jake Nichols, Casey Kirwan, John Gorlinsky
Even though they didn't make last year's playoffs, the list of drivers who retained their eNASCAR licenses with strong points finishes in 2020 contains a huge amount of talent. Shearburn and Kirwan were race winners last season, while Vincent, Clampitt, Bowlin, and Davies were within striking distance of the playoffs last year.
Reynolds is just a year removed from winning the regular season championship in 2019, while Cook and Nichols put together quietly consistent years and sim racing veterans Bryant and Gorlinsky complete a formidable driver lineup.
Regaining Their License: Nathan Lyon, Zack Novak, Malik Ray, Michael Guest, Brian Schoenburg, Dylan Duval, Matt Bussa
Seven of last year's eNASCAR full-timers survived a talented Pro Series field to earn their way back into the premier series for 2021. Ray kicked it off with a win at Daytona, just as he did in 2018 to first crack the top series, while Lyon and 2019 eNASCAR champion Novak rode consistent results to top 10 points finishes. Guest, Schoenburg, Duval, and Bussa also showed enough speed in their respective performances to avoid the cut.
True Rookies: Isaac Gann, Femi Olat, Derek Justis, Jake Matheson, Ryan Doucette, Zack Nichols
Gann, the 2020 Pro Series champion, leads a talented crop of drivers who will crack the top level of iRacing competition for the first time in 2021. Matheson, Doucette, and Nichols bring real-world racing experience to their eNASCAR rides, while Olat was one of the breakout stars of the Pro Series and Justis will add to his more than 4,000 career starts on the iRacing service after a reliable campaign of his own.
Other World Championship Veterans: Mitchell deJong, Garrett Manes, Vicente Salas, Blade Whitt, Steven Wilson
These five may be new to eNASCAR, but none are strangers to the pressure of iRacing's top championships. Whitt and Wilson have made their mark in World of Outlaws' top-tier series, while Manes and Salas were regular presences in iRacing Rallycross finals in 2020. deJong is a former iRX champion in 2018, but also came within striking distance of the Porsche TAG Heuer Esports Supercup title in 2019. He'll hold licenses in all three World Championships for 2021.
Returning to eNASCAR: Ashton Crowder, Taylor Hurst, Allen Boes
Crowder, Hurst, and Boes have each been at this level before, and spent the latter portion of 2020 fighting their way back in. All three have eNASCAR race victories, and all three rode two top-five finishes in six Pro Series starts back into the big show. Crowder even added a victory from the pole at Dover just one week after following teammate Manes across the line at Richmond.
Images via Justin Prince
---
You may also like...
---