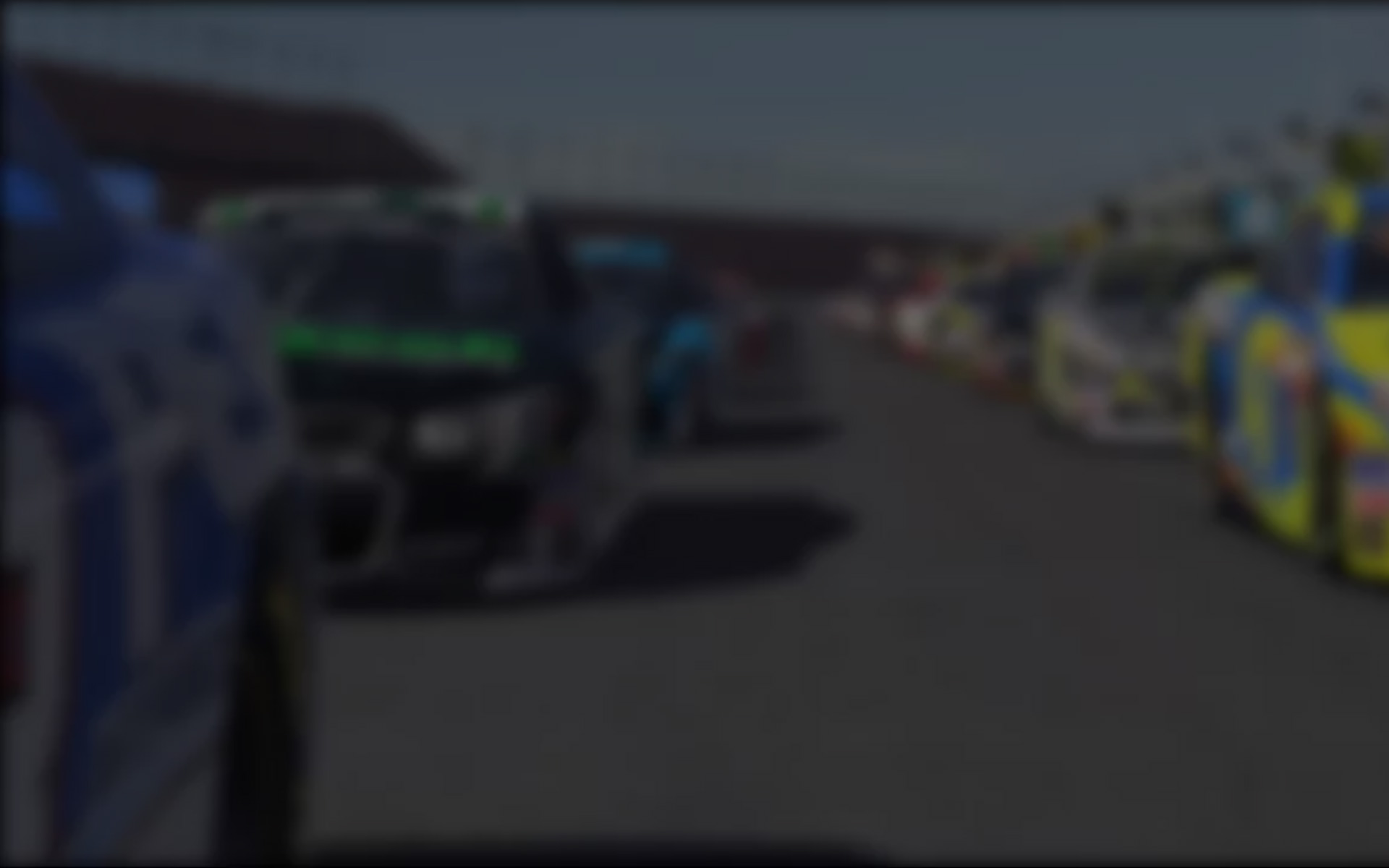 Every race I compete in is different, which is ironic because when I made the switch from road racing to ovals everyone gave me a hard time saying that I was just going to be driving the same circle week after week.  But for those who said this, I can't tell them how wrong they are.  Oval racing takes a different mindset, a different way of driving, a different way of adapting to new tracks and with that, adapting to different races.
Coming in to the Casino Arizona 50 the mindset was a little different than the majority of the K&N West Weekends.  We generally put on a one day show.  Practice, qualify and race on the same day, with the race being around 150 laps.  I arrived at Phoenix International Raceway Thursday afternoon with a one hour practice session at 4PM that day, a one hour session early the next morning, then qualifying the NEXT morning with the race that evening, and the race was only 50 laps.  That meant I had to keep my mental state where I needed it for about 52 straight hours and make sure it was at its peak there at the end.
The Golden Gate Racing team had me set right out of the box, which always makes life a little easier.  We were top of the board early in the first session and ended the session P2 by just a few hundredths and confident going in to the next mornings practice.  Again we topped the board from the start of the session, ending up fourth just behind the three K&N East cars that were our competition this race.  The next morning is when things started to get a little crazy…
PIR and NASCAR had made the decision to bring in fire trucks after Friday night's Camping World Truck series race and completely soak the track down to clean it off.  We were the next ones on the track early Saturday morning.  My qualifying position couldn't have been much better as I was second to last to go out, but as I watched the first car come through Turn 1 with dirt bellowing off his rear spoiler and his MPH nearly 6 slower than it had been all weekend I knew we were all in for a little bit of a shock.  By the time the line had gotten close to me four cars had spun, the times were all over the place, and the pit area was surprisingly quiet as everyone waited to see the results of each car.
Two cars before was a three time champion of the K&N West Series, one of my biggest threats in practice.  I was belted in watching in my rearview as I heard his car coming off Turn 4 down the front stretch and heard that dreaded sideways tire squeal as his car came across my rear view backwards and hard in to the Turn 1 outside wall.  Not the most reassuring thing in the world right before my run.  I knew I had to bring it a step back, just make it through conservatively.  After nailing the run with a P2 effort it was time to wait those last eight hours until I got back in to the car.  In the meantime I had the option to enjoy the live Nationwide Series race, and with Kyle Busch starting P2 I figured I may be able to learn something about that freshly-cleaned outside groove on the start.  I thought that until my hopes were shattered a little bit and saw how loose he got in that outside groove and dropped about four positions.
As the race drew near and the rainclouds started to move overhead it was time to put everything together, for 50 laps.  A shootout at the most.  The tires wouldn't have any issue falling off and our car had been the most consistent by far, so all I had to do was block out the hundreds of other things I had going on over the past few days and take control of the race.  A scenario I'd been through before.  Over the last year and a half I've found something unique that racing does for me:  When the lower chin guard of my helmet crosses over my eyes and I become encased in that fiberglass surrounding things change.  Every worry, every thought, every other issue in the outside world disappears and my focus changes.  I no longer have close friends around me; the other cars are obstacles that I simply have to maneuver around.  I remember back to last winter, when I was having stressing issues going on, or things that I just needed to get away from, I would fire up my computer, jump in to my Playseat, log-on to the familiar iRacing members website and load one of my favorite scenarios to put some laps on.  Whether it was a Carburetor Cup Race in which I could just have fun, or a Lotus 79 test session at Lime Rock, or one of the 24 Heurs De Fun races.  None of these would affect my iRating but they would all give me the chance to escape and clear my head and just do some sim-racing, but the racer in me would naturally pull the focus that I needed to get my mindset right so that I could perform.
"I had to ignore the pressure of having Richard Childress sitting atop my pit box talking over the radio as I waited to start the car."
That's exactly what I had to do at Phoenix.  I had to clear the thoughts of being in Phoenix for the last two days.  Before qualifying I had to erase that pure image of the car wrecking just before me.  Now I had to get rid of the thought that the outside lane wasn't going to work for me on the start and know that I could MAKE it work.  I had to relieve the pressure of having Richard Childress himself sitting atop my pit box talking over the radio as I waited to start the car.  I had to imagine myself in my Playseat, with a wide open track in front of me and no iRating on the line, just all out fun and the enjoyment of being in the car.
The green flag dropped and I got what I'll say was easily my best start of the last three years.  I nosed past the leader at the line and never so much as thought about what was behind me.  I cleared the pole sitter the next lap and had that familiar, wide open track in front of me.  Coming down the front stretch with the lights illuminating  the track and the rain clouds making for darker than average night, it was the sight I was so comfortable with.  It was like I had no rear view mirror; it was just me on the track loving what I do so much, and having so much fun with it, and the only thing on my mind was making those perfect four turns lap after lap.
Everything went as smooth as ever.  iRacing gave me so many opportunities to practice what happened on Saturday night, but I never really realized it until then.  It gave me the chance time and time again to just clear my head and drive on a wide open track in a risk free environment, and at Phoenix, that's the mindset I needed to win that race.
---
You may also like...
---