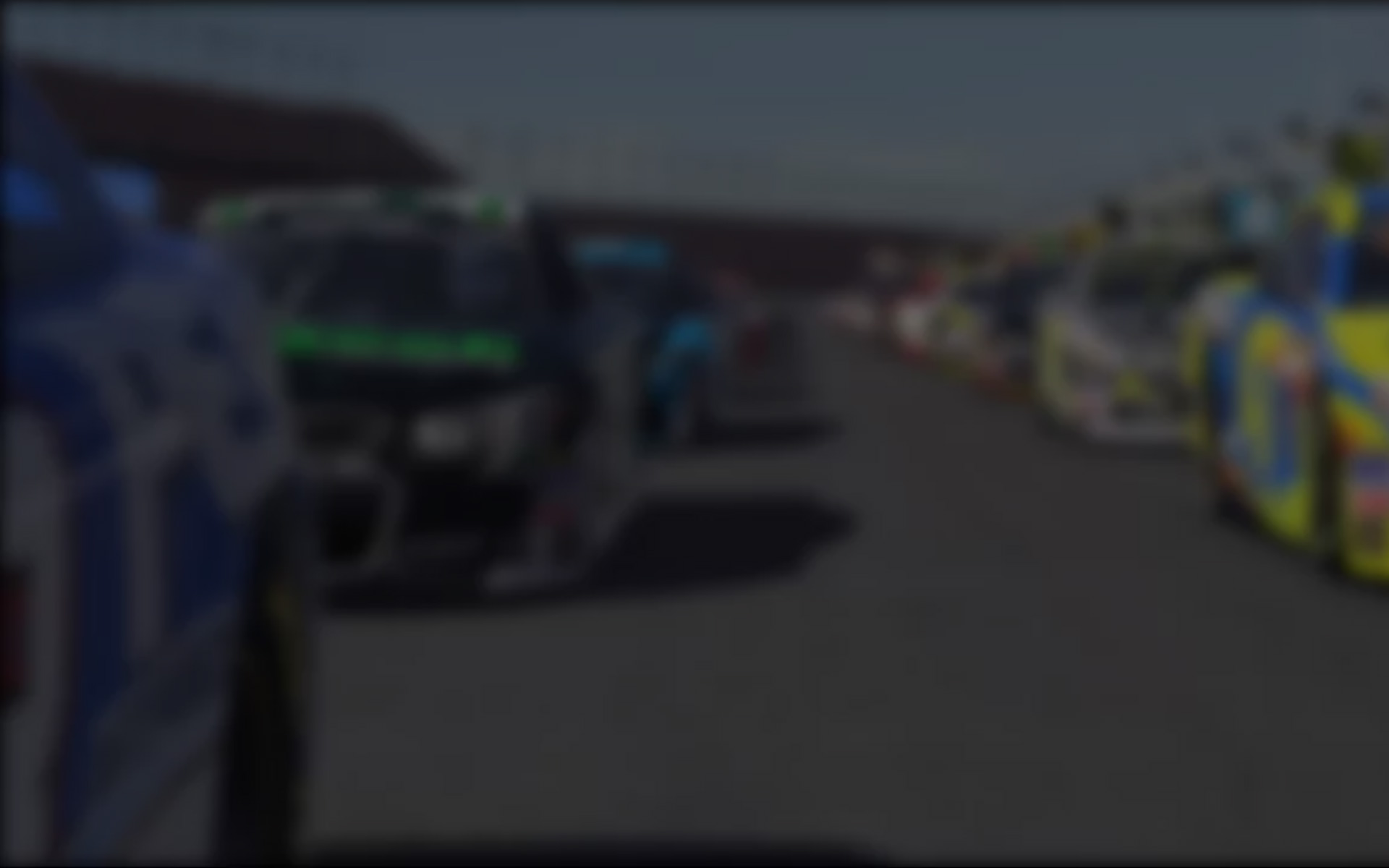 August 11th, 2016 by Glenn McGee
Time flies when you're flying on-track!  It's insane to think, less than a year ago I was sitting (very much statically) on an old chair in my house, behind my computer fighting hard in a worldwide championship in iRacing's MX-5 Cup Series and now I'm half-way through my first season racing at triple digits speeds as a Mazda Development Driver and professional race driver in North America's most competitive sports car series: The Battery Tender Global Mazda MX-5 Cup Series, presented by BFGoodrich Tires.
Like most sim-drivers, I dreamed for years of somehow turning my virtual success into a job as a real-life race driver and, as improbable as it was, my life-long goal and path was finally realized through iRacing and the Mazda Road to 24 Shootout (MRT24). Thankfully for us sim-drivers, being the risk-taking, innovative company it is, Mazda had the idea of evaluating the world's top sim-racing talents along-side the nation's top club racing champions in their annual MRT24 Shootout.  My performance in iRacing earned me my invitation to the event and after a very close, hard fought battle with talented real-life champions in the BFGoodrich tire shod, Global Mazda MX-5 Cup car, I emerged as the overall winner along with the $100k scholarship and a seat as a Mazda Development Driver in the Global Mazda MX-5 Cup Series.
If the whole thing was somehow fated, fate wasn't making it easy on me and hasn't let up. I went from competing for months in one of the world's most insanely competitive sim-racing series, to one of the most competitive MRT24 Shootouts in history; and in 2016 (with Mazda providing the highest-value, factory built racecars, scrutinized for equality) I was heading into the largest and most competitive field in Mazda MX-5 Cup Series history. This was exactly why I loved racing though: The endless quest for a perfection you'll never reach and the challenge of fighting against amazing drivers.  The tougher the challenge the better.
Another exciting thing for me is that I've always been a huge fan of the series. I've followed it ever since 2012, because it had some of the best talents and closest racing that you could find. I really appreciated the driver talent, like Stevan McAleer, Christian Syzmczak, Kenton Koch, Elliot Skeer and I became a huge fan of champion John Dean and Sick Sideways Racing; now I'm driving for that very team as a team-mate and friend with one of my racing heroes. It still doesn't quite make sense to me!
The Sim-to-Real Transition
I knew it was going to be a big ask to transition from sim-racing to real-racing, particularly in such a difficult series.  But I've tried to maximize my preparation and use every opportunity, positive or negative, to learn and grow as a driver. The series throws a lot at you at one time. In just four racing events (Mazda Raceway Laguna Seca, Watkins Glen, Road America and Canadian Tire Motorsports Park) I've experienced . . . standing starts, rolling starts, restarts, great starts, poor starts, getting swamped by several drivers, passing several drivers, multiple three-wide passing scenarios, attacking and defending in drafting scenarios, wet conditions on rain tires, wet conditions on slick tires, spinning on cut/deflated tires, conditions where it's bone dry on one end of the track and soaking wet on the other (so cool!), working with other drivers, rubbing with other cars, contact with other cars, contact with tire walls (and what that feels like), starting mid-pack, starting at the front, and passing to lead the race.
No single race has been easy – or like any other – but it's all invaluable experience that I can take throughout my professional career.
I've been very surprised and happy with my performance. Winning the MRT24 Shootout did give me a boost of confidence, but even with that win, I had a good idea of how difficult this series was and with my limited experience level I wasn't quite sure how my speed would stack up against +40 Pro-Drivers.
I never told anyone at the time, but my expectations were quite low. I was just happy to be racing and was warned that it would likely take me all year to develop to the point where I could earn a top 10 and that I'd be doing well to get to run 15th and be within 1.5secs of the pace of the front runners by year-end. So those were the basis for my initial goals: I wanted to work towards finishing in the top 10 and getting to within a second of the top finishers times by year end.
At Round 1 at Mazda Raceway, I had my goals in mind, but mentally prepped myself that I could be running dead last, so as not to get frustrated if that were the case.
It was a pretty incredible experience getting to the track and having this Formula1-level, fitted Mazda race suit and my very first helmet and HANS device waiting for me (being quite possibly the first pro-racer in history to have never owned a helmet before OR for that matter never started a race before!).
After thousands of training laps on iRacing, it was comforting, if a bit odd, to find that I felt like I'd driven on the track before, but the first race still proved to be very overwhelming mentally. I was extremely surprised (along with my fellow drivers) and happy to have qualified in the top 10 . . . and would be starting my first race in a standing start scenario. It was so much to take in!
After waiting for 30 minutes on the pre-grid and then rushing to get strapped into the car, I pulled my car up to my starting line. It was hilarious because after finding my grid spot, I started revving my engine, fully focused on getting a mega launch!! Hearing this, my race engineer comes onto the radio, "Uhh….Glenn you know you don't start just yet, you'll get a rolling recon lap first."
OK, THAT was almost embarrassing. I was about to pass the whole field on the recon lap!
After surveying the track and warming my brakes and tires, I retook my grid spot. You could hear the announcers over the loud speakers talking about us drivers and see all the surrounding fans intently watching us. I knew none of that would help my start so I pulled my attention back to the starting lights. The lights went on, the revs went up, and the lights went out. "Green, Green, Green" came the call over the radio. Big revs and big wheel spin meant a terrible start for me and I was completely swamped by the field going into Turn 1 which progressively put me in a bad situation for Turns 3, 4, and 5, and I fell somewhere around 16th place by the end of the lap.
There was no time to rest, I was rushing everything, I was under attack from several drivers behind and trying to find openings ahead to get back to the front. It was very hectic at every single corner for multiple laps. It wasn't until half-way through the race that I was finally able to calm my mind, enter a zone, and start to move back up through the field. I eventually fought my way up to a top 10 finish!  In my first race I achieved a strong result and was elated to already meet my first goal.
With Mazda, Sick Sideways Racing, and JJRD behind me, the success has grown rapidly and well beyond my dreams; posting times within 5/10ths, then 3/10ths, then 1/10th of pole in qualifying, starting in ninth, then fourth, then third. During my third ever racing event, I was surprised to find myself starting third and after a poor start (falling to ninth) I was even more surprised to begin posting the quickest race laps, and eventually fighting my way to lead the pro-race!
I couldn't believe it, I had to radio in to my race engineer "I'm in the lead!"
It was short-lived as I quickly lost the lead (and about five more spots!) after I was overly cautious towards a waving yellow with a tow-truck just off-track. I knew now however, that I had top-pace and that I could lead races; and if I can lead races I can win races. With three events to go, my expectations have grown from wanting to show respectably and hoping for a top 10, to setting my sights on poles and wins.
What I've learned so far
The road from a pro-gamer and iRacing champion to a professional race car driver with Mazda has offered a lot of surprises and much to learn from. I think some of the biggest surprises have been my out-of-the-box pace in the car, just how well I have developed myself for high-level competition using iRacing and (apart from my first race) just how calm I have been in stressful situations. Sim-races often are stressful as well, and I think years of racing against alien-level sim-drivers and training myself to be calm in high stacks races has really paid-off for my pro-career.
The biggest surprise though was not just how familiar every racing situation feels to me, but how familiar each track feels.  When we are racing (either in virtual or real terms) we are ideally able to race at a sub-conscious level, and just as your subconscious can't tell reality from a dream, it can't tell the difference between a track you've practiced on a couple of weeks ago versus one you've trained on in the simulator. It really does feel like you've been there before. I think this is part of the reason why on my first days ever at Watkins Glen, Road America, and Mosport I was able to set top five practice times. I'd never set eyes on the tracks before, but iRacing is so accurate that I already knew where to brake, where to turn-in, where the bumps in the road are, where the natural banking was in each corner that could help maximize my grip. It's really fantastic to experience that and I think that has helped me feel extra comfortable and prepared for each race. It's nice not to stress about going to circuits I've never seen before, I have confidence now that I can be fast right away and I owe a lot of that to my training on iRacing.
Not all of the surprises have been positive. In my first race I found my situational awareness to be limited. This was largely because I was used to my single screen and "virtual mirrors" on iRacing, and my sub-conscious was not able to utilize my real mirrors, which made it difficult to fight and defend. I just didn't feel like I knew exactly where cars were around me; it was like I didn't have any mirrors. This made me slightly apprehensive when making passes and not as effective at defending and ultimately limited my ability to move up the field. By my second event however, my sub-conscious was fully utilizing my mirrors and I felt like I had "The Force." I knew where several cars were at any given time and that really boosted my ability to defend and fight the other drivers and my racecraft really came alive.
A bunch of other things surprised me too; like just how unimaginably big the elevation changes are in-real-life.  Yes, the elevations are there in iRacing, but the depth perception you get and the feeling in your stomach when you fly down mountains is not something I could prepare for behind a computer screen.
Another one is the tactical importance of the draft. Some of my biggest mistakes have come from not understanding the draft quite well enough. Just recently during my race at Mosport, I got a huge run on the two cars in front of me and was going for the pass for second place. In fact, my speed difference was so great that I had to pop out early on the long straight so as not to bump draft them a little too hard.  But because no one 'went with me' and I didn't have a car filling the low-pressure space behind me, like the two cars ahead of me, I actually fell seventh before moving up to score another top five finish, so I was quite happy about the final result.
As good as my starting pace may have been, I still have an unbelievable amount to learn and a lot to do to refine my driving, so I have been working to get faster every time I jump in the car. I'm always talking to other drivers, asking questions, and working with factory Mazda drivers Andrew Carbonell, Kenton Koch, and MX-5 Cup Champion and team-mate, John Dean. The ultimate goal is to follow these great talents and become a top-athlete for Mazda, so it's great to have their guidance and see that, with Mazda's help, I am developing as a driver and I am getting quicker.
Above all I'm having an absolute blast racing in this series. The racing is so good, if I could figure out a way to race my entire career in the Global Mazda MX-5 Cup, I would. It's pretty rough in the series, but that's what I like! It's funny, 'cause you can tell the veterans in the series are trying to show the 'gamer' who is boss, and I'm trying to show them right back that I deserve to be here – so we end up rubbing and fighting hard for every spot on the track! It's too much fun! Mostly I'm really happy that I'm continually improving as a Mazda Development Driver and I can see a very real future as pro-driver and Mazda Athlete.
I haven't forgotten my sim-racing roots, however. Sim racing is and will always be a big part of my life. The talent level and challenge of racing the best from around the world is the toughest racing I will ever experience. My favorite thing is to struggle to get a top 10 because the talents-level is so good and to fight with sim-racing stars like Greger Huttu and top teams like Coanda, Redline, ineX and Core.  Right now I'm signed as a pro sim driver with Radicals Online, competing in the iRacing BlancPain GT World Championship.
It's really hard balancing my pro racing career and still find the time to prepare for sim races at that level, but I have great support from talented team-mates like Mack Backum, Jeremy Bouteloup, Wyatt Gooden, Miguel Martin, Enzo Amico, and Sylvain Pommarede. The team has an excellent infustructure of team members developing set-ups, strategy, and support for us and they are all 'alien fast' so they push me to do my best.
With very little practice, the 6 Hours of Spa was certainly not easy on track and we also lost a lot of time on our pit stops, but we managed to get ourselves into the top 15 in the championship thus far and I'm hoping to find more time to practice for the next round at Brands Hatch (Aug. 13th) so that I can show a bit better for the team and we can start pushing into the top 10.
It's crowded at the top with lots of insanely good drivers, but my team-mates are all capable of running up front and I think if I can perform at my best and we can get our pit stops sorted out, we'll be able to get there.  It's incredible how far sim-racing has come as a sport in itself and that results in iRacing can earn you a career as a professional driver.
I can't thank iRacing and Mazda enough for their belief and support in the sim community and giving all of us sim drivers, no matter how meager our situation, a way to turn our craft into a career and virtual dreams into
reality.
Mazda and iRacing are proving this yet again, by bringing the European MX-5 Cup Champion, Kamil Franczak, to join me in the Mazda Global MX-5 Cup Invitational (Sept. 9-11) at Mazda Raceway Laguna Seca to compete against the top MX-5 Cup drivers from around the world. Kamil and I have done some work for Team Potato, the team with which Kamil won the MX-5 Cup European Championship, and I can't wait to have a fellow iRacer there to enjoy the racing with. I rate Kamil as a super fast and highly adaptive sim driver and I think those attributes will serve him well in the real car. I really enjoy helping other drivers and I'll be doing my best to work with him to get comfortable in the car, avoid any pitfalls I may have had, and get up to speed as quickly as possible. It should be an extremely fun race!
Check out my next pro sim race at Brands Hatch (Aug. 13th) at www.iRacing.com/live and my next Global MX-5 Cup Pro Race at VIR (Aug 27th) at www.MazdaLive.com
---
You may also like...
---