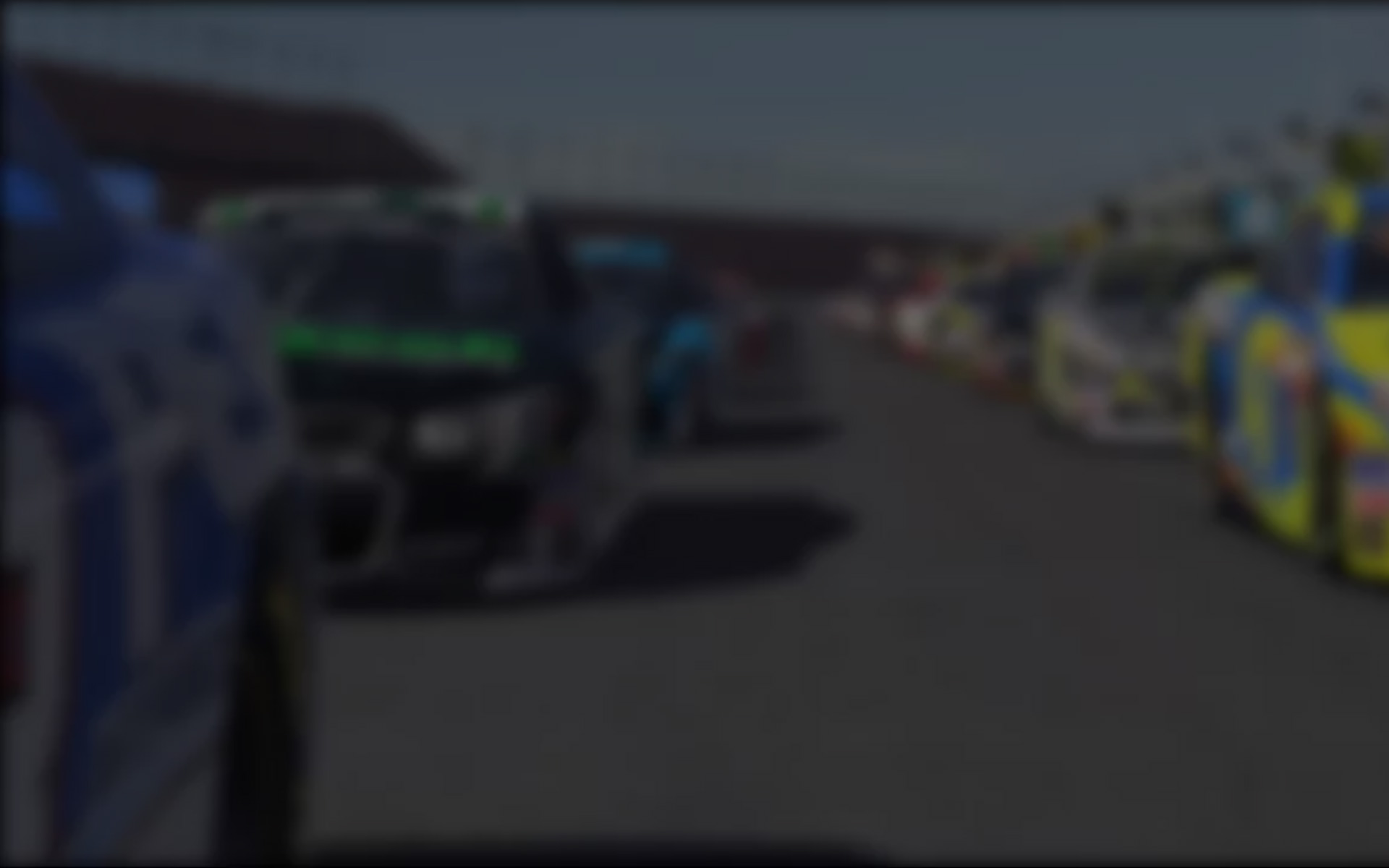 The sim racing stars of the NASCAR iRacing.com Class C Series visited Martinsville Speedway this week for Round Nine of 12 on the series and it was Ashley Miller scoring a well-needed 211 points in his efforts to chase down the 2011 Season Three title. Miller wasn't alone in enjoying success though, as his nearest championship rivals were nipping at his tailgate all week long at "The Paperclip."
Miller had three of his four closest championship peers behind him in a win in the top split of the week, rated at 3381 sof. Miller led 92 of the 120 laps and took the victory in the 11 caution affair over Thomas D Smith, Jesse James, Chris Overland and Jeff Vrsek. Smith, James and Overland are all chasing the 2011 Season Three championship along with Miller. Miller would pocket 211 points for the win.
British Columbia's Dustin Lengert had a perfect week, scoring four wins in four starts, including a victory in Thursday's 3333 sof race. The lead was swapped eight times and saw Lengert lead the most laps with 78. Lengert crossed the stripe first at lap 120 ahead of Tyler Hill, Overland, Brian V Macklin and Trevor Edwards. Lengert's week would complete with 204 championship points while Tyler Hill would go on to make three additional starts which all resulted in wins and a fifth place overall finish with 190 markers.
Third for the week was Smith, who entered Round Nine as the point leader. Smith captured a 3230 sof race on Tuesday which featured five lead changes with Brandon Buchberger leading the most laps with 81 before he faded to 13th place. Smith led 26 circuits en route to the win over Joey Gase, Rolando Alvarez, Joshua B Gerrald and Minoru Kai. Smith would score 202 points for the win while 191 points would be good enough to solidify Gase into fourth place overall for the week among 888 other sim racers.
Edwin Bolanos started the most races of the week, taking 20 green flags while Gerrald and Lengert tied for the most victories with four each. Lengert was also tops in qualifying as he put in a 20.485 second lap. Kenny Humpe, Nick Ottinger, Kenneth OKeefe and former NiCCS champ Tyler D Hudson completed the top five in the hot laps. Miller also took top honors in the Time Trial competition at the Virginia short track over Smith, David Geske, Jeff Scheidemantle and Larry Scott Jr.
The performance by Miller at Martinsville has vaulted him to the top of the standings with just three weeks remaining. Miller (1540) now leads Smith (1537) by just three points with Michael Guest (1457), James (1452) and Overland (1437) battling amongst themselves for third in the standings. G Allen Lewis leads Division Two while Dusty Routh (Three), Tommy Lark (Four), Jonathan Mohon (Five), Brian Manchester (Seven), Jason Wallen (Eight) and Herve Heydt (Ten) each have firm holds on their championship leads. Division Nine sees just 20 points between leaders Jason VanKleeck (568) and Devin Chapman (548) while Brian VanMierlo and Ben Atcher are deadlocked at 729 points in Division Six.
Next up for the NiCCS is the Charlotte Motor Speedway. With Miller and Smith going back and forth for the title, who will edge-out in front after seven days of racing in North Carolina? Find out here, next week at inRacingNews!
Until then, keep the hammer down and we'll see you at the track!
---
You may also like...
---