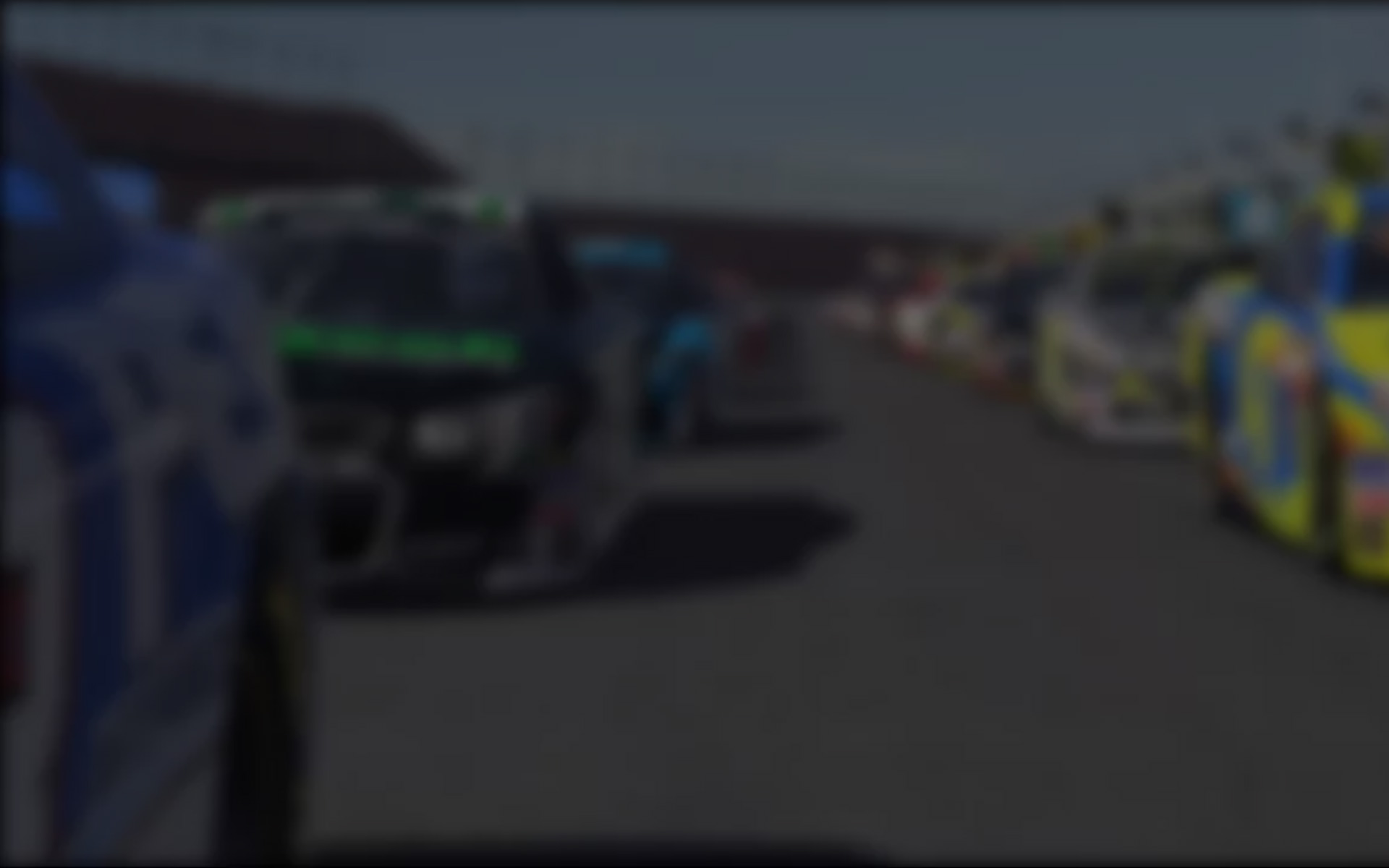 Dustin Montgomery outlasted Jared Crawford and Chad Laughton in a one lap shootout at Texas Motor Speedway to earn his first career NASCAR iRacing.com Pro Series victory. Montgomery took advantage of a mistake by Joey Brown, who spun his tires while restarting from the lead with only six laps remaining in the online race.
Crawford battled back from some tough luck on restarts to claim the runner-up spot, while Laughton followed-up his win at Daytona with a third place. Danny Hansen and Richard Dusett also rebounded from tough outings at Daytona, finishing fourth and fifth respectively.
Montgomery started on pole and led 55 of 167 laps en route to the victory. Early on, Montgomery looked to have the car to beat as he jumped out to a comfortable lead. However, a more conservative pit strategy than his competition put Montgomery back in the field and with the dreaded aero push making it tough to pass, it looked as if he would lose on strategy.
His best shot was to hope leader Brown ran out of fuel, since he had pitted earlier and stayed out under a caution to gain track position. The yellow with 11 laps remaining gave Montgomery and the rest of the field a chance. The following restart was when Brown made his critical mistake, and the quick caution that followed set-up the one lap shootout.
Pit strategy played a big part in the race, as passing was difficult due to most of the field running within a couple of tenths of each other and the advantage of clean air. Many drivers tried taking two tires during yellow flag pit stops, but the strategy backfired for many drivers as their cars did not handle the same on the old left side tires.
Paul Kusheba was one of the few drivers who made the two tire strategy work, finishing a solid seventh. Others such as Peter Bennett and Chris Overland were not so lucky. Both took two tires and gained great track position, with Overland even leading 13 laps, but both faded outside the top ten by the checkered flag.
The tight racing also led to two engine failures, as Kenneth OKeefe and Joshua Laughton had their engines expire while running in tight traffic which did not allow enough air to get to their engines. They were not the only ones experiencing overheating as several drivers were seen ducking out of line down the straightaways searching for fresh air.
With two of ten weeks in the books Laughton keeps the points lead, holding a six point margin over Carson Downs, who finished sixth. Brown is third, 15 points back, while Dylan Duval held onto fourth in the standings, despite suffering damage during the race and finishing twelfth. Overland rounds out the top five in the standings heading to Week Three.
Week Three takes the NiPS to its first short track of the season: Phoenix International Raceway. After two relatively clean races at bigger speedways, Phoenix will be a test of patience, driver skill and setup. Drivers who are fresh off the NASCAR iRacing.com Series World Championship season may have an advantage when it comes to the tight racing, but expect the NiPS newcomers to adapt quickly.
Since this will be the first short track race on the new build, it is anyone's guess to who will be strong. Points leader Laughton will be an early favorite to pick up his second win of the season but do not count out Brown or Crawford, both of whom have been strong on the short tracks in previous builds.
Be sure to once again tune into ETV Live for full coverage of Week Three of the 2012 NiPS season next Tuesday from PIR!
---
You may also like...
---