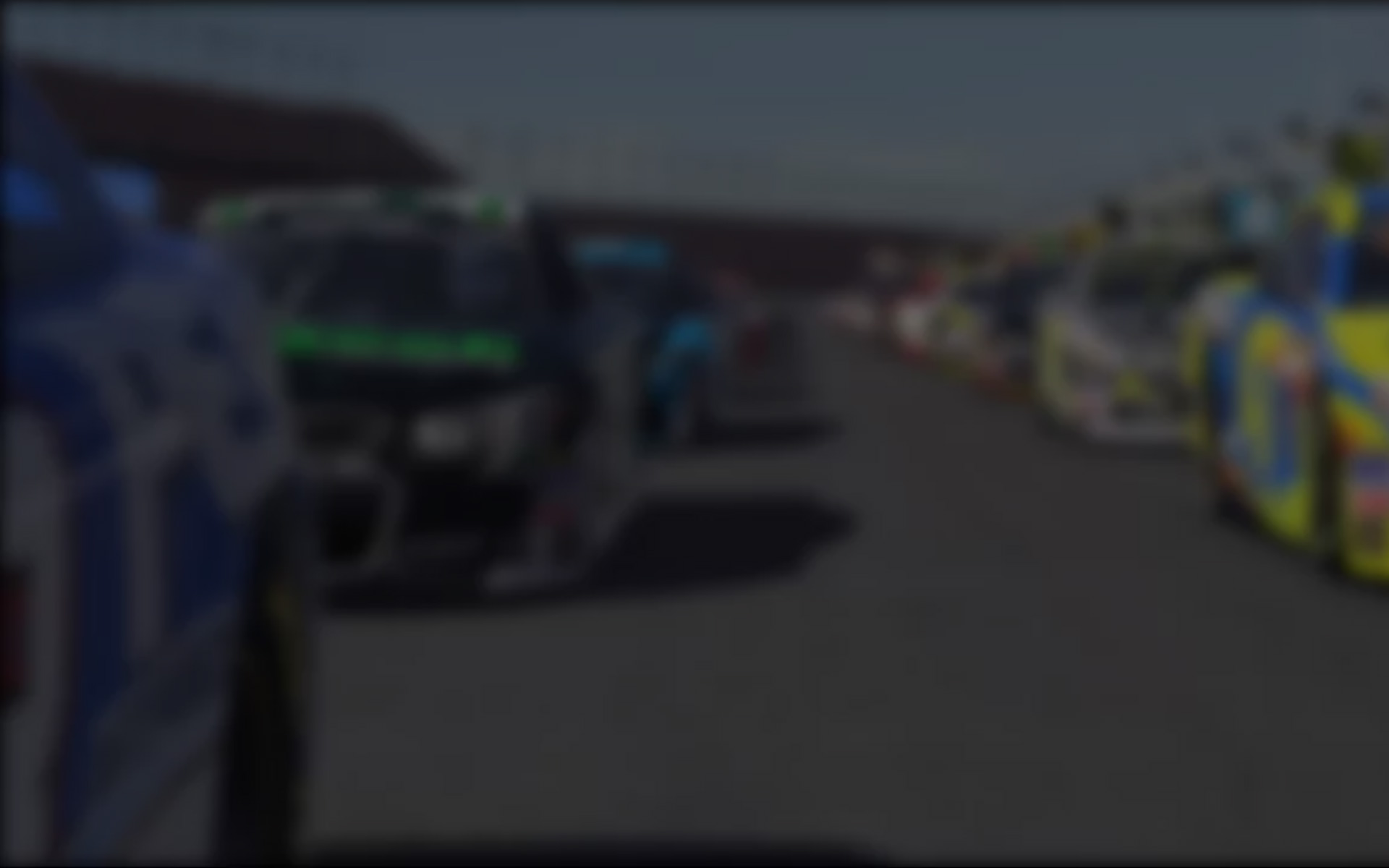 Two rounds to go in the 2012 Season 4 iRacing.com Cadillac Cup and the pressure was building.  With Dylan Sharman holding a steady lead in the championship and looking like he would take his third title, the battle for second in the overall championship was heating-up between Nathan Moore, Carlos Reyes Aiguadé and Pavel Okhrimenko. 167 drivers turned up to a race at the Mid-Ohio Sports Car Course this week with 63 of them turning a lap in qualifying and 59 taking part in the time trial competition.
Qualifying Top 10
Qualifying was lea by Aiguadé on a 1:20.863 while Moore hustled his Cadillac CTS-V around in 1:21.190, good for second fastest.  Xavier Cuartero Silvente was third fastest with Guillem F Antunez Saurat and Kristopher Hen rounding-out the top five qualifiers. Michael Engelage and Robert Ganley were just behind in sixth and seventh with Luis Muñoz Sempere2, Jamison Sampaio and Daniel Herrera rounding-out the top 10.
SOF Race of the Week
The biggest SOF race of the week (2550) started at 20:30 GMT on Monday night. Moore led from start to finish to re-gain second position in the overall championship.  In his wake, Engelage got the jump on Hen when the lights went green and managed to hold-off his rival sim-racer to take second with Hen settling for third. Ganley made an error and and lost two positions but regained one spot to finish in fifth place just behind Daniel Kelly5. Sami Salmi came home sixth position with Lewis Cugaly and Richard Schouteren rounding out the lead lap finishers. Owain Glyndwr and Matthew Clinch both DNF'd.
Top 10 Point Scorers for the Week
After winning the big SOF race of the week Moore picked up 154 points while Engelage came home with 136 points with Aiguadé scoring 131. Ganley and Silvente rounded-out the top five scorers while Hen and Mark Foley picked up the same amount of points in sixth and seventh. Saurat, Paulo Dario and Oliver Brandt rounded-out the top 10 for Round 11.
Championship Standings – Top 3 Divisions
Division 1 – Sharman leads with 1349 points with Moore jumping up into second on 1185, pushing  Aiguadé back into third on 1157.
Division 2 – Ganley leads Engelage by 65 points while Jens Christoffersen sits 210 points back from Engelage on 865.
Division 3 – Okhrimenko has all but wrapped-up his division's title on 1144 points with Jamison Sampaio Santos back in second  on 849 while third placed Zoli Brenner sits back on 755.
Time Trial Standings – Overall Top 5
Ganley has taken the overall time trial lead on 782 points with Kelly5 now back in second on 757. Marc Mateo sits third as Dave Lamarche and Brenner battle it out for fourth as they are separated by 7 points.
---
You may also like...
---