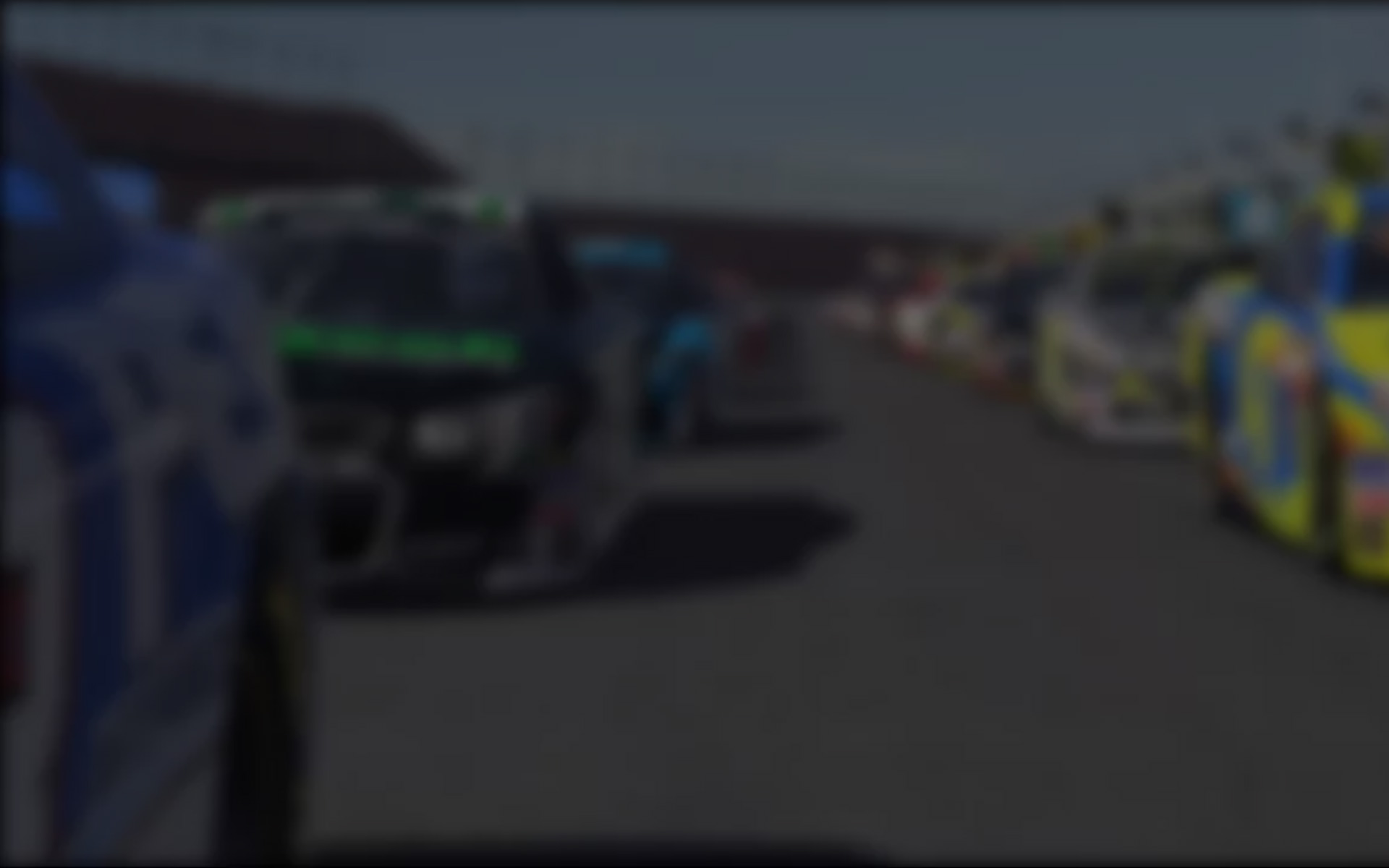 Week 10 of the Classic Lotus Grand Prix 2014 Series ran at historic Oulton Park in Cheshire, England this weekend. Bumpy, narrow, windy, and very curvy: the track was a real challenge to sim-racers and their cars. New setups had to be created from the last time the series raced there in 2013.
Five warm-up races were held leading up to the main Sunday race. Arto Ihamaki of Walter Wolf Racing, John G. Hill of Elf Team Tyrrell, and Nuno Moreira of Ligier Gitanes (x3) claimed wins in those heats. Qualifying heats saw Moreira claim pole position with a time of 1:14.213, followed by Sachs Racing's Michel Dudognon with a time of 1:14.245.
The Race
25 sim-racers made the starting line in Oulton this Sunday. 20 were CTC members showing off their late 70s-era paints to the fans.

Turn One saw Juho Raina (Walter Wolf Racing) turn into Nick Thissen (BS Fabrication) and spin out. Thiago Izequiel (Elf Team Tyrrell) bumped Marko Kiikka (Walter Wolf Racing) as the latter slowed and swerved to avoid Raina. Barry West (Fittipaldi Automotive) and PJ Gaudie (Theodore Racing) scraped paints and caused some damage to each other in the mess. It was an unfortunate start to the race, but also a prelude to a difficult race on a challenging track.
Klaus Peterson (Godfrey Bilton Racing) missed Turn Two with no damage, but with major position loss. In the next lap, passing a lapped car (yes, in Lap Two!), Peterson again lost control to fall back to 23rd place.
Dudognon slipped to fifth place in the third lap, but fought his way back to third quickly. Andrea Ventura (Elf Team Tyrrell) fended him off successfully for 22 laps until Dudognon missed Turn One and embedded his car in the barrier.
Lotus' Gernot Fritsche had taken advantage of Dudognon's third-lap error, and was staying within Moreira's sights when a lapped car failed to see his approach, resulting in a race-ending crash for Fritsche.
A foursome of sim-drivers raced tightly together for many laps: Thissen was closedly followed by photog Izequiel who, in turn, was chased by Williams' Mark Pickford and Marc Dorval. After 24 laps, Dorval dropped-out due to a lapped car encounter. Later in that lap, Pickford overtook Izequiel. Four laps later, Pickford lost two places while Izequiel overtook Thissen. Tight and exciting racing in the mid-pack!
Peterson recovered from his early mishaps, and fought his way back from 23rd place to finish where he started – in P12 – earning him the Comeback award for the race.  Cam Walsh (Shadow Racing) and Adnan Dizdarevic (Beta Team Surtees) benefited from sheer survival skills and from other drivers' mishaps to advance 11 positions from their starting places, and tying for the Climber title of the week.
The Podium
Nuno Moreira exhibited his mastery over this track with a dominant run to finish in first place. Moreira also claimed the fastest lap of the race (1:14.871) as well as the flawless-racer title by being the sole sim-driver with no incident points in the race.
Ventura came second, just eight seconds behind Moreira, while Sam Dobie (Ferrari) was three seconds behind Ventura.
How dominant was the podium? Fourth-place finisher Marko Kiikka (Walter Wolf Racing) was 56 seconds behind third-place Dobie, and everyone else in the field was lapped at least once!
In the championship points standings, second-place Andrea Ventura slightly narrowed his gap with Moreira to 26 points, while Gernot Fritsche climbed to third place, 59 points behind Ventura. This race is still too close to call!
Next Week
Crowd-favourite Watkins Glen International, in the United States, will be hosing our 11th week of the sim racing season next week. Check out all the pre-race action in the Lotus 79 forum, and follow the drivers as they practice, qualify, and prepare for our main Sunday race at 16:30GMT. See you then!
---
You may also like...
---