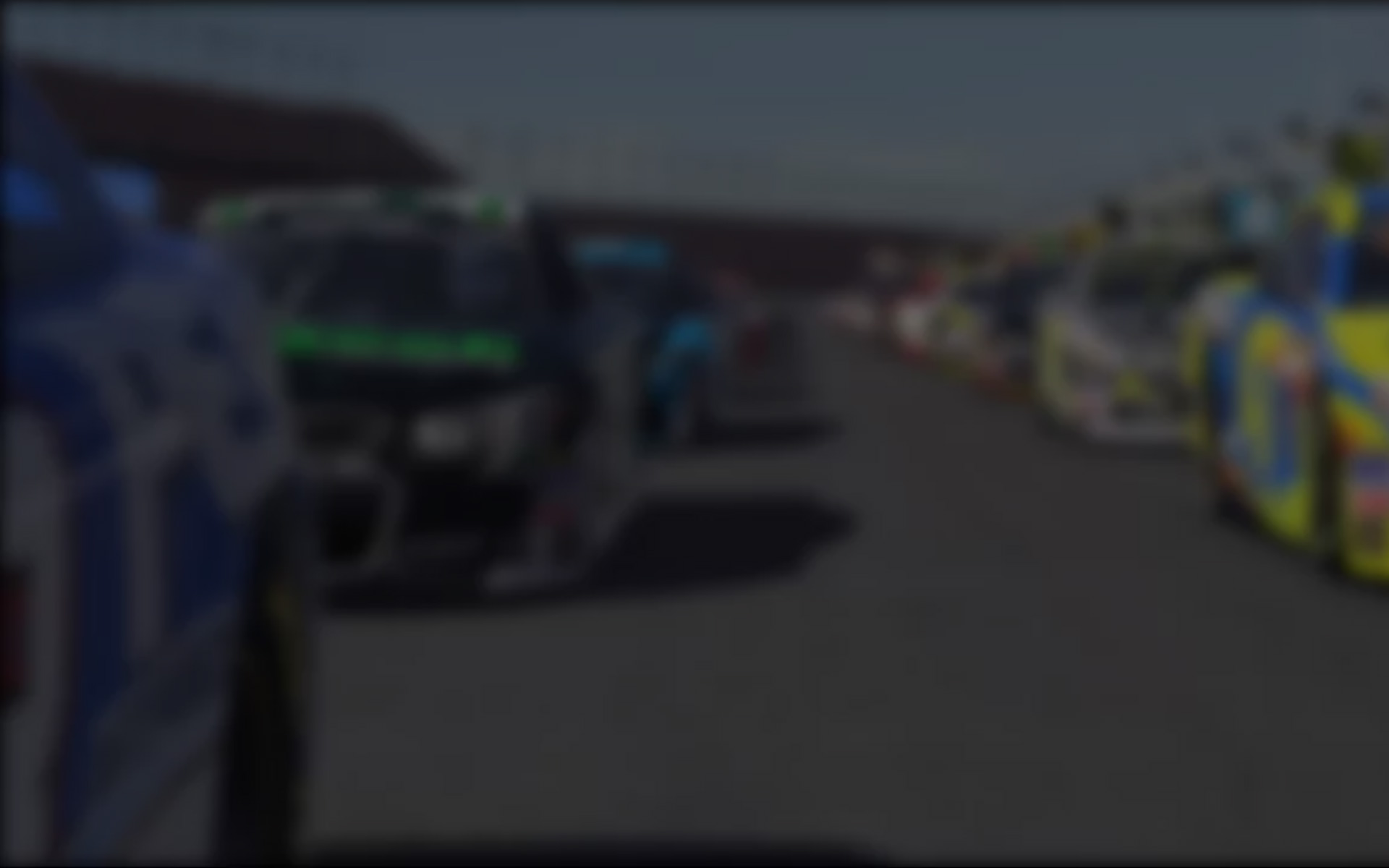 Week 11 of the Classic Lotus Grand Prix 2014 Series ran at venerable Watkins Glen International this weekend. For those of you that are interested in what the track looked like in 1973, please review this YouTube slide show.
Six warm-up races were held leading up to the main Sunday online race. Antti Lepistö (Brabham), John G. Hill (Elf Team Tyrrell), David Wormald (Theodore Racing), and Nuno Moreira (Ligier Gitanes) (three races) claimed wins in those heats. Qualifying laps saw Gernot Fritsche (Lotus) claim pole position with a time of 1:33:273, closely followed by Moreira with a time of 1:33.395.

The Race
29 CTC drivers were on hand this Sunday, and an additional 10 sim racers made this an exciting 39-car grid! There has been a lot of discussion among drivers lately about the "right" number of drivers before splits come into play. There's no question that these same drivers love the excitement that comes with a full grid like this Sunday's!
The start went really well except for Michael Schmidt, who spun his tires on the start and hit the concrete barrier. Lap One saw Stefan Marinak lose control in Turn Three (the Esses) and cause physical damage to his car and those of Dario Ricov, Cam Walsh (Shadow Flu Racing), Robert Rose and Glen Evans (Beta). Entering Turn Five (the Carousel), Mark Fisher (Copersucar) oversteered, causing Sergio Paramo to go wide and hit a barrier. Just before Turn Six, Hävard Espeland (Ligier Gitanes) inadvertently steered into Paul Hackett.
We also saw that Fritsche's Lotus Team mechanics had dialed in a little too much downforce, as Moreira's Ligier was easily faster down the back straight and got into the lead right on Lap One. Fritsche was able to use his considerable skill to stay in the hunt, but Moreira's car was definitely the fastest of the two.
David Wormald (Theodore Racing), still high from his first Lotus 79 win on Saturday, was in a comfortable fourth place on Lap 14 when he oversteered out of Turn Seven (the Toe). Hoping the resulting damage was minor, Wormald pitted but his car's poor handling kept him out of contention.
Andrea Ventura (Elf) was running nicely in third place during Lap 15 when his accelerator pedal disconnected from his engine. Stalled and disappointed, Ventura had to leave his car by the side of the road.
Marko Kiikka (Walter Wolf Racing), Nick Thissen (BS Fabrication), Giosue Leocata (RAM), and James Rawson (Copersucar) fought a tight battle from start to finish. Thissen had to drop out in Lap 16 after moving to pass Kiikka but losing control coming out of the Carousel. Kiikka fended-off the other two long enough to take advantage of Ventura's misfortune and Wormald's mistake to end up in third position for the last half of the race. Only 1.5 seconds separated the three cars for all 29 laps of the race!
Barry West (Copersucar), John G. Hill (Elf), Maykel Melis (Graham Eden), Frank Ferry Jr, and Thiago Izequiel (Elf) were also a group to watch as they battled through the race. Izequiel tried to cut on the inside of Ferry in Turn One, Lap 18, but instead ended Ferry's race. Later in Lap 23, Hill also tried to cut on the inside of West in the Toe, but instead caused contact and damage to West, and terminal damage to Hill's car. Melis and Izequiel were left alone to duel right to the checkered flag.
Fisher's spin in Lap One luckily caused him no damage. He was able to resume his pace, and managed to move up from his 25th-place resumption to a 9th-place finish, earning him the week's Comeback award. He probably also bought Paramo a beer or two.
Electing to start from the pits, Adnan Dizdarevic (Beta) drove a safe race (no incident points) and managed to finish in 17th position, 19 spots ahead of where he started, earning him the Climber title for the week.
The Podium
Moreira once again showed masterful racecraft to win the race, also posting the fastest lap-time of 1:33.590. Close behind him, Fritsche was in full form and despite a slower car finished a mere 2 seconds behind the winner. Kiikka, not to be dismissed, fought extremely hard for his third-place finish.
Moreira thus retains his championship lead by a mere 30 points over Andrea Ventura. The championship is not quite a done deal, so next week's sim racing will be pivotal for both sim-racers! Fritsche has climbed to third place, and will likely stay there if this writer's math is accurate.
Next Week
Belgium's Circuit de Spa-Francorchamps will be hosting our 12th and final week of the season next week. A favourite track for most drivers, we're sure to see some exciting racing! Check out all the pre-race action in the Lotus79 forum, and follow the drivers as they practice, qualify, and prepare for our main Sunday race at 16:30GMT. See you then!
---
You may also like...
---