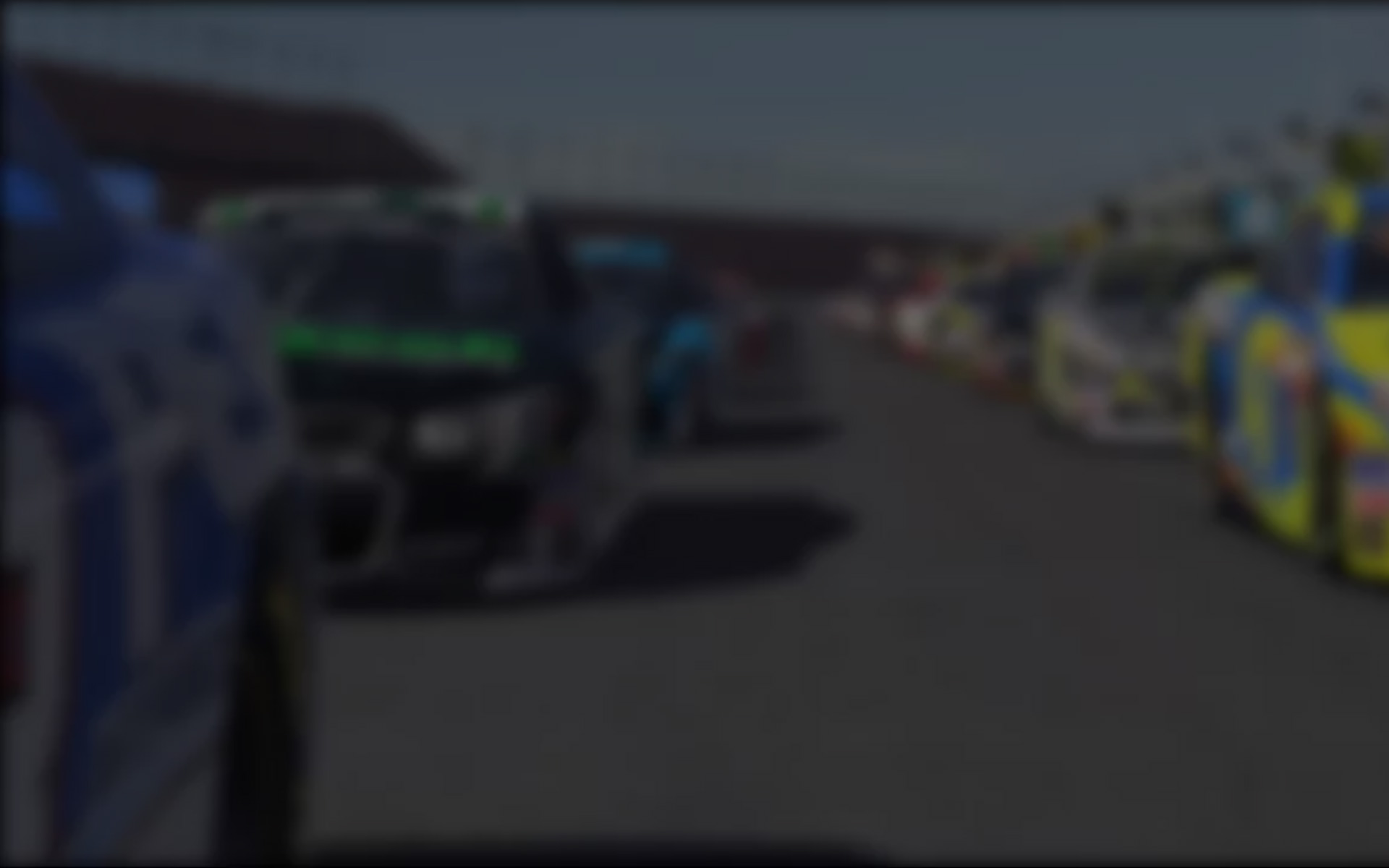 Week 4 of the Classic Lotus Grand Prix Series was held at the Sonoma Raceway in California, USA. Many regular drivers spent the week practicing for the iRacing Indy race and so were not ready to qualify and race with us. Despite that, 29 cars registered for the main Sunday race!
Lotus driver Gernot Fritsche and Ligier's Nuno Moreira were one-two on the grid today, with qualifying times of 1:20.048 and 1:20.083 respectively. The slowest qualifier timed a lap at 1:24.993.
Turn Two Incident
Moreira got a great start at the green light over Fritsche, and the two ran side-by-side through Turn One and up the hill to Turn Two. As they were jostling for space, Fritsche's right wheels touched the dirt slightly. Coming back on the asphalt, Fritsche touched Moreira's right side slightly. Moreira was able to recover, but Fritsche spun out in the middle of Turn Two. Sam Dobie and his Ferrari slowed quickly to avoid major damage with Fritsche while Elf's Andrea Ventura took to the dirt to avoid them. Merzario's Tero Dahlberg's also slowed quickly, but Walter Wolf Racing's Arto Ihamäki pushed him into a skid and both of them hit the wall. Shadow Racing's Oscar Tolnay tried to thread his way through the cars, but did suffered minor wing damage against Fritsche's car while Ihamäki teammate Marko Kiikka touched Tolnay's rear tire. Dahlberg's teammate Nichlas Boysen also took to the dirt to avoid the slowed cars, but in re-entering the roadway caused Williams' Marc Dorval to slow and be rear-ended by Sam Boren.
Race Happenings
Just before Turn Four, we saw James Rawson of the Fittipaldi Copersucar team turn into RAM's Mertol Shahin. Shahin spun into Theodore Racing's PJ Gaudie, and damaged Surtees' Adnan Dizdarevic's front wing. Gaudie, returning to the road for Turn Four, was squeezed by Lucasz Kurek, causing further damage to Gaudie's car and front-wing damage to Kurek's car.
After Turn Four, we had Moreira in the lead with slight rear-wing damage, followed by Tolnay with more front-wing damage, BS Fabrication's Nick Thissen in third, and Kiikka in fourth with a yet more front wing damage. Sadly, we saw Fritsche, Dahlberg, and Ihamäki retire their Lotus 79s from the race. Later in the lap, Williams' Mark Winfield would also retire his car after hitting a curb exiting Turn Eight.
Tolnay, followed very closely by Thissen, stayed within a few seconds of Moreira until Lap 30, when an unfortunate loss of focus coming out of Turn Four caused him to lose control and crash his car. Kiikka managed to stay in front of Ventura for the remainder of the race, usually at less than a one second interval. It was an intense race for these two veteran Lotus 79 sim-racing drivers! Theodore Racing's David Wormald finished fifth after a thirteenth-place start, and Boren finished twelfth from a 22nd-place start, marking them as the top climbers for the race.
Moreira managed a first-place finish with the race's fastest-lap time of 1:20.821. Thissen was a mere six seconds behind, and Kiikka closed out the podium 22 seconds behind Thissen. Kiikka had the distinction of being the only driver without incidents points during this race!
The After-Race Party
As always with these fast and competitive drivers, there was lots of argument and conversation about overly-slow drivers, poor manners on the radio and on the road, and who deserves to be called-out for protest. And, as always after some beers and contemplation, it became clear that the Lotus 79 Classic series wishes to remain open and welcoming to all who like to race in a courteous, respectful, yet competitive series.
Only seven points separate series-leader Andrea Ventura from second-place Nuno Moreira. And don't count out last season's champion Gernot Fritsche! With only two weeks of points to his credit, he averages 166 points per week, compared to Moreira's 162.5 points per week. This series will be a nail-biter!
Next Week
Speaking of nail-biters, join us next week when we race at Daytona and, for the very first time, at night! How will our drivers fare at night? Check out all the action online. Our main Sunday race is at 16:30GMT.
---
You may also like...
---