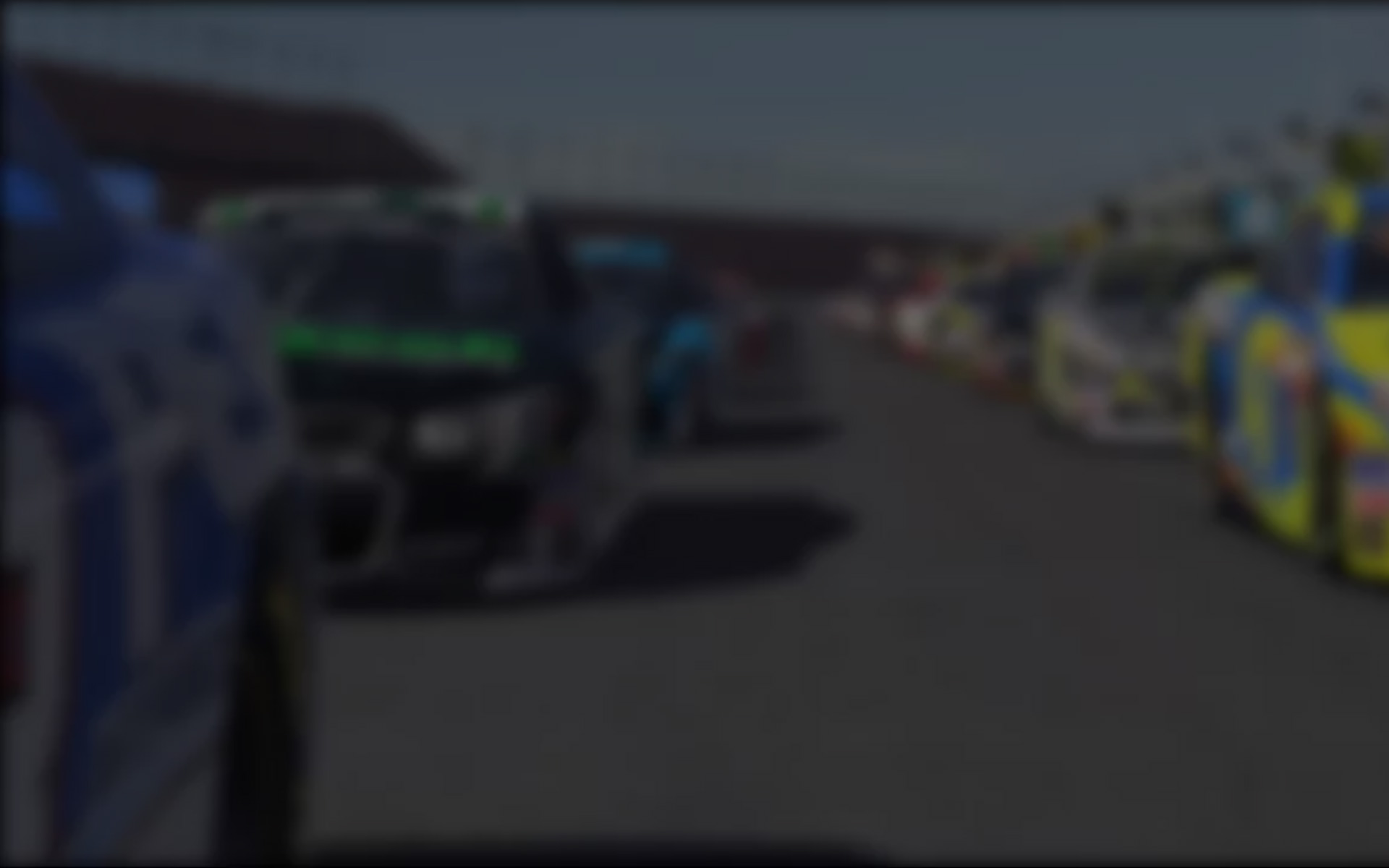 After the dust settled on Week 4 of the iRacing.com GT3 Challenge Series, it was Julian Rodriguez Moreno who came out on top in dominating fashion. Taking it to the challenging turns and very narrow roads of Brands Hatch in Kent, England, Moreno executed a flawless race from start to finish. Starting in pole position, he led all 22 laps of the 30 minute race and also set the fastest lap of 1:21:889. Additionally, regular viewers of the live GT3 broadcast on V8s Online may have noticed that Moreno was driving the McLaren MP4-12c this week. Whatever advantage Moreno felt that it gave him, it paid off. Although it came down to .3 seconds, he was able to hold off a ferocious attack by the RUF RT 12R driven by Aday Coba Lopez who was keeping Moreno honest for the majority of the online race.
It was an interesting race from the start. Viewers of the online broadcast also may have taken note of the crash which happened on the pace lap at the beginning of the race. The big upset, however, was with 4 minutes left in the race. Christopher Osborne, who in was in P6 and aggressively pursuing Jonathan Salhani, blew his engine going around Westfield Bend while driving the RUF RT 12R. Starting in P4, Osborne was attempting to reclaim lost ground as he appeared to go down through the gears too fast while approaching the turn.
With Week 4 of the GT3 Challenge in the books, Julian Rodriguez Moreno holds the championship lead with Aday Coba Lopez, Kay Kaschube, John Emerson and Stefan Muijselaar rounding-out the current top five. This week, the GT3 Challenge takes us to Upstate New York as we visit the 3.4 mile shrine of American motorsports, Watkins Glen International. A favorite among many drivers for its flat out Esses and long straights, this 30 minute event will undoubtedly bring us some exciting sim-racing action. Be sure to watch this race live and all of the previous GT3 races in glorious HD as they're broadcast by Clayton Brooks and Daniel Brant at V8s Online.  Check back as iRacingNews continues its coverage of the iRacing.com GT3 Challenge Series.
---
You may also like...
---