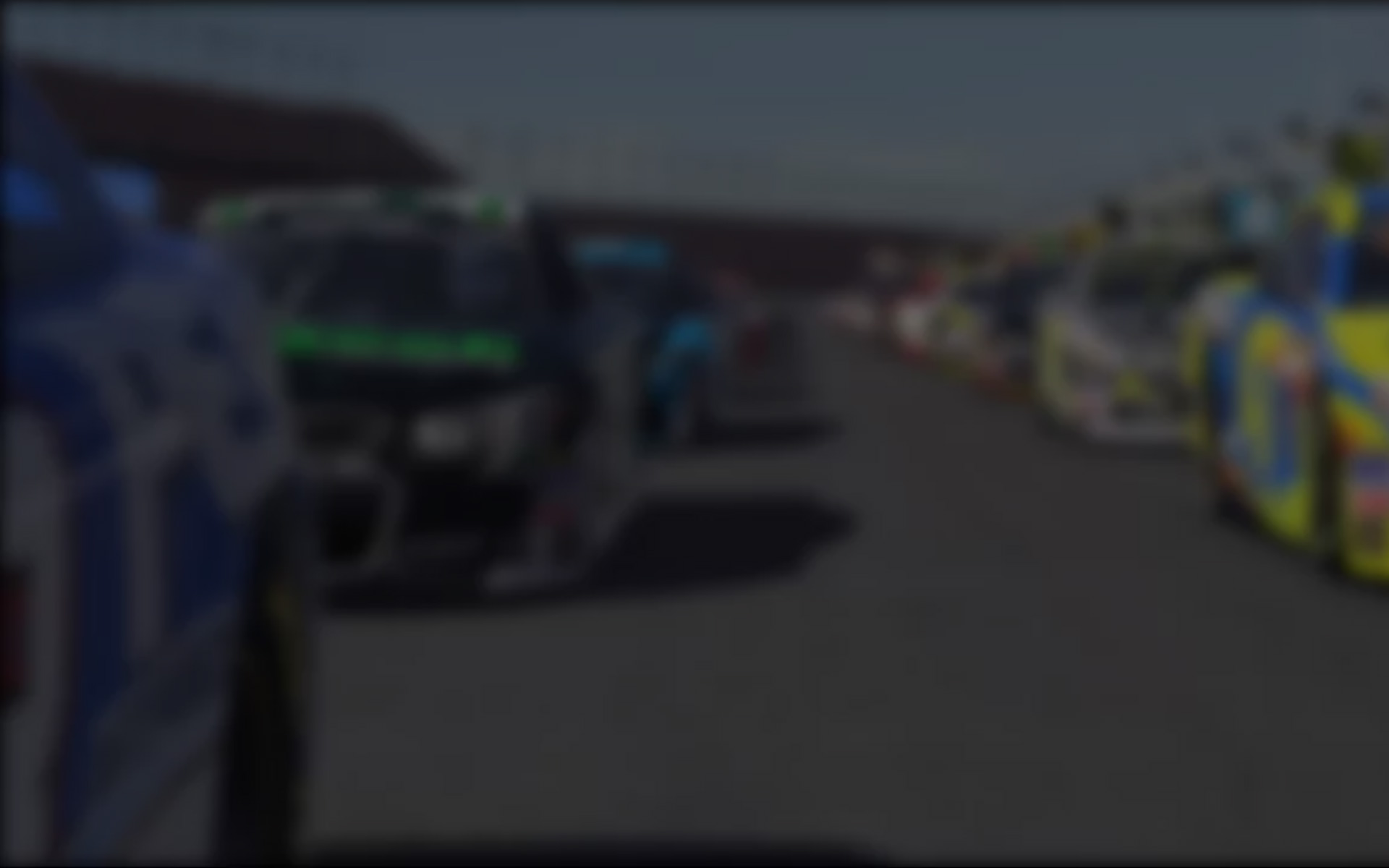 The 11th week of the season takes the NASCAR iRacing.com Class C Series to Rockingham Speedway for 75 laps of intense racing around the 1.017-mile speedway. The Rock is known to many as the most difficult track on the circuit and that proved to be true as just 205 racers attempted to tackle the beast.
Tom Moustakas (New York) obliterated the top Strength of Field event for the week, leading 65 of the event's 75 laps and cruising to victory by 6.874 seconds over Ivan Schrum (West). Brian Lovingood (Carolina) finished in the third position after starting from the same spot. Trent Ringler (Indiana) started from outside of the front row, but after 75 laps found himself in the fourth spot nearly 15 seconds behind the leader. Brian Ammerman (Illinois) rounds out the top five and was also the last truck on the lead lap in the 2934 SoF.
With the victory in the top SoF event, Moustakas earned 178 championship points. Schrum's second place finish earned him 160 points for the week. Lovingood finished in the third position overall, adding 142 points to his season total. Ammerman made four starts during the week, finishing in the top five in each one of those and netting 137 points and completing the top five is Brett Osborn (Ohio) with 134 points.
Keith Elliott (Western Canada) put his name on top of the qualifying chart for the week with a final time of 23.366 seconds. Moustakas ended the week in the second position with a time of 23.452. Anthony Price2 (Virginias) fills the final position on the podium with a time of 23.467 as Mikey Earnheart (Texas) and Gary Fridinger (Pennsylvania) fill positions four and five for the week.
One week remains in the season and Steven Eszenyi (Connecticut) holds a 79 point lead over Moustakas. Elliott, who was in the lead for a majority of the season has fallen into the third position, 101 points back. Rob Pendleton (Midwest) holds down the fourth position, but is hot on Elliott's tail just four points behind and 105 out of the lead. Schrum rounds out the top five, but is 123 points behind.
The NiCCS heads to Chicagoland Speedway for the final week of the season. Will Moustakas be able to gain the needed points to challenge Eszenyi for the championship? Check inRacingNews.com next week for a full recap of the action.
---
You may also like...
---