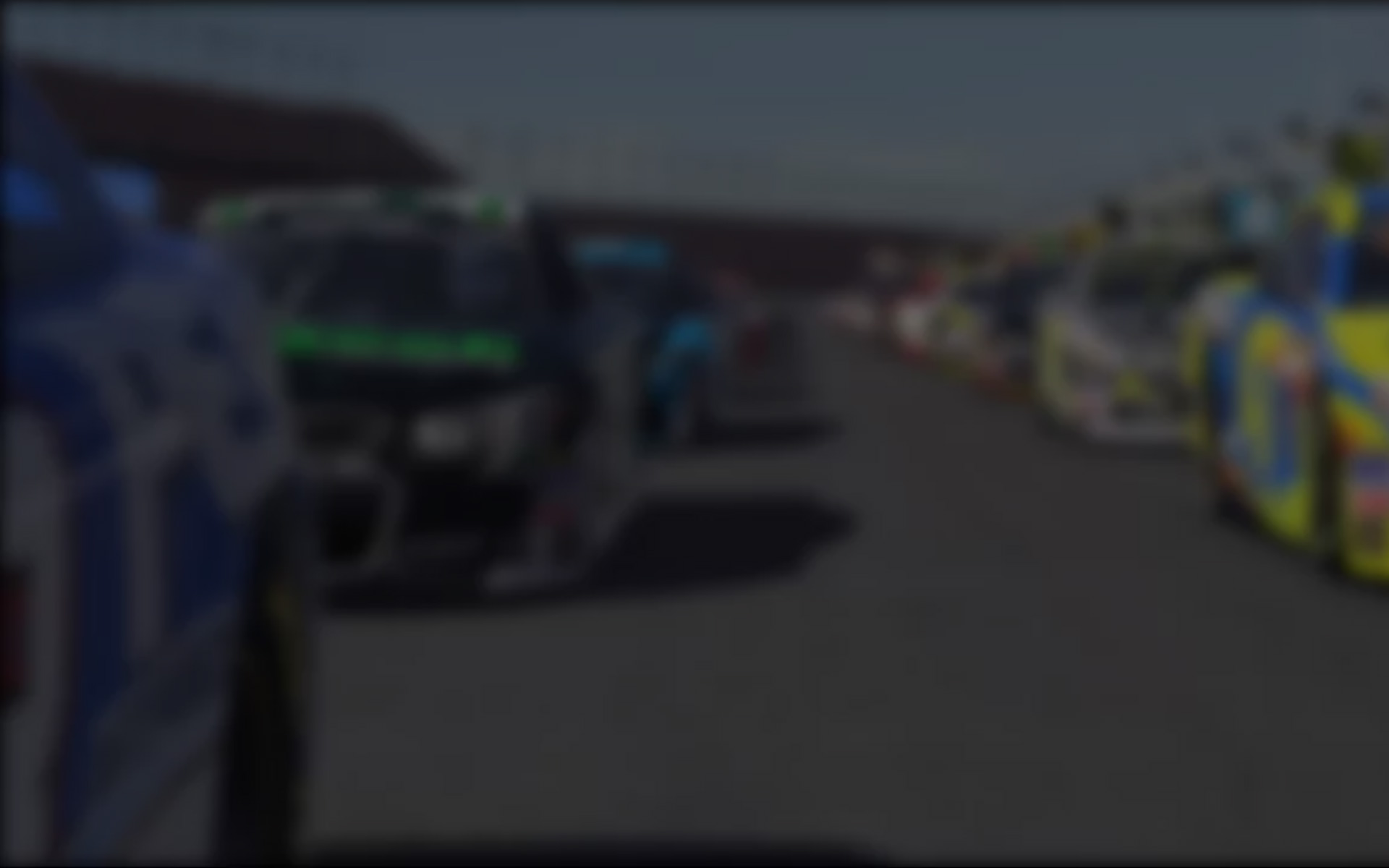 The iRacing.com V8 Supercar Series headed back to the USA for Round 3 of 2013 Season 4, Road Atlanta would host the first endurance event of the season in the form of a 45 lap online race.
Josh Muggleton led the qualifying for the second straight week with Richard Hamstead joining him on the front row. Rens Broekman and Mitchell McLeod both had strong qualifying performances which put them up the front of the grid but for Broekman his stay at the front wouldn't last long.  As the lights went out the Dutchman went nowhere as he had neglected to put his Ford Falcon in gear and so got collected by Matthew Hill.
Nor was the carnage limited to the grid.  The Big One unfolded in Turn 1 when Tony Autridge made contact with and spun Scott U'Ren around, while Beau Cattell and Multi 21 teammate Wayne C Bourke came together as well.  The ensuing melee saw several sim-racers take to the grass and virtual red Georgia clay to avoid contact but Broekman, Matthew Barron and Tobias Czerny had nowhere to go and suffered heavy damage to their cars as a result.
Oblivious to the drama in his mirrors, Muggleton stormed away to a lights-to-flag win making it three victories in a row to start the season while a mistake from Hamstead during the pit stops cost him any chance to challenge for first place. Joining Muggleton and Hamstead on the podium would be John Emerson who had a strong run, kept out of trouble, finished third place and moved into second in the championship standings.
Shaun Kelly and teammate Leigh Ellis rounded-out the top five while Vail Riches had a great battle with Ellis before settling for sixth place. Michael Fabian, Adrian Stratford, Wayne C Bourke and Marlon McMullen rounded out the top 10 finishers at Road Atlanta.
The first endurance race of the season produced a long list of DNFs, with Barron and Broekman falling-out on an eventful opening lap. U'Ren, James McKnight, Matthew Hill, Dylan Gulson, Dean O'Brien and Mitchell McLeod also failed to finish.
Other Split Winners
Split 2 – Dale Neish
Split 3 – Todd Parkes
Split 4 – Paul Gorrell
Split 5 – Matt Morris
Championship Standings
1 – Josh Muggleton -855
2 – John Emerson – 729
3 – Rens Broekman – 712
4 – Vail Riches – 690
5 – Leigh Day – 645
Broadcast done by the crew at www.v8sonline.com.au
---
You may also like...
---