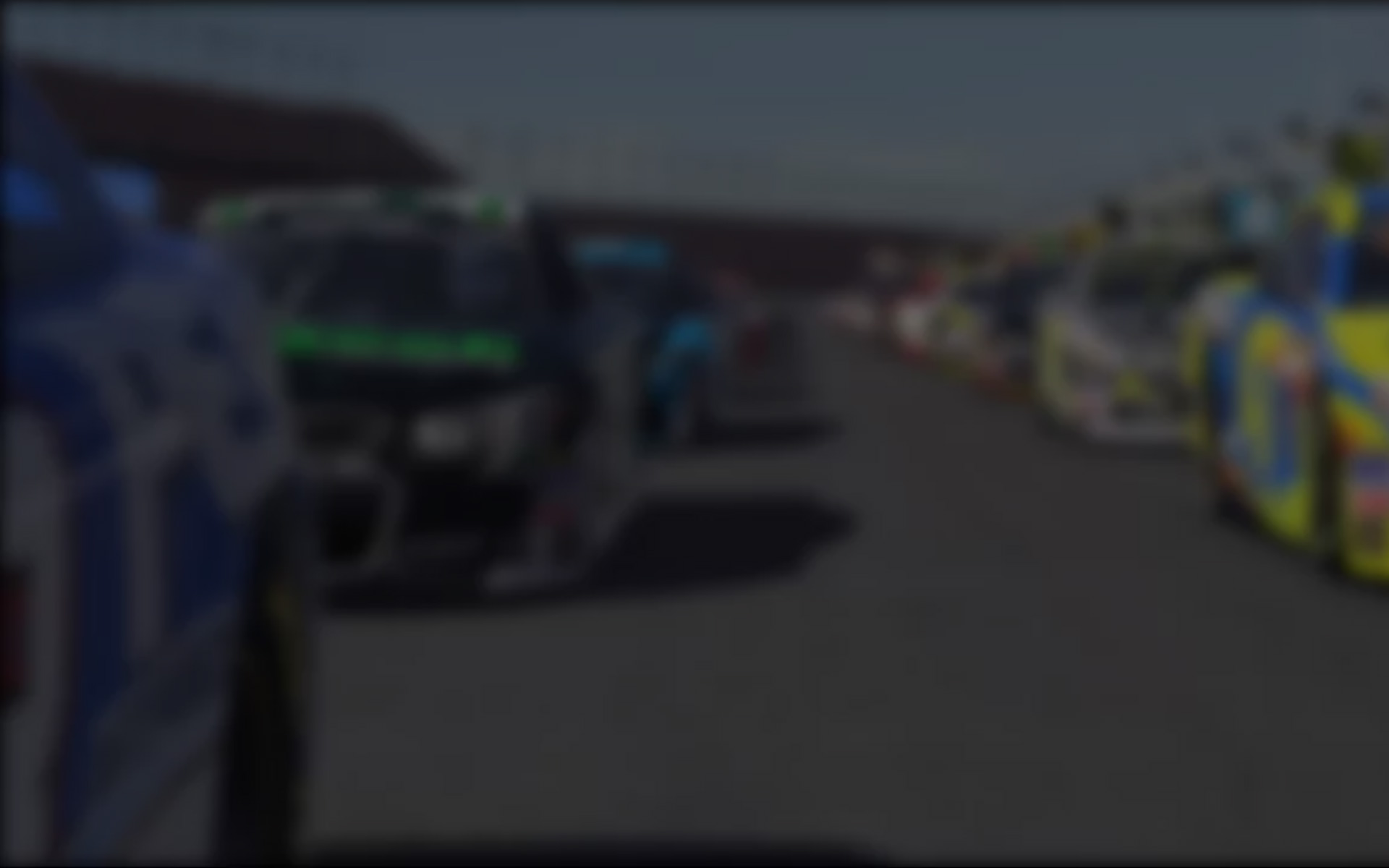 Season 3 of the iRacing.com V8 Supercar Series has come to an end with Josh Muggleton taking victory in a thrilling season finale at Oulton Park.
Muggleton qualified in pole position with teammate and championship rival Madison Down alongside him.  Muggleton led the way from the green with Down just behind and Richard Hamstead not too far away, having showed really good race pace in the previous race.
Down would be the first driver to pit from the top group with Muggleton reacting straight away and coming in on the next lap.  A mistake from Down on his out lap cost him any chance of jumping Muggleton on the pit stop sequence. Indeed, Hamstead emerged in front of Down but well behind Muggleton who had a ripper of a stop.
Hamstead proceeded to pile on the pressure for the remainder of the race long, to no avail, as   Muggleton took the win by .392s.  Down would complete  the podium in third place and finish the championship only 19 points behind Muggleton, making for the  the closest finish in the online V8 Supercar Championship.
The battle for third overall in the championship came down to a couple of sim-racers with Leigh Day edging-out Michael Fabian for the honours. Day finished fourth in the season finale with John Emerson rounding out the top five. Fabian came home in sixth place at Oulton Park with Leigh Ellis finishing in seventh place and pipping Shaun Kelly for fifth overall in the championship.
Dean O'Brien had a great battle with Tony Autridge in the finale and came home in eighth place to secure the V8 Supercar Series Division 2 title. Autridge ended up in ninth at Oulton Park with Marlon McMullen moving up 10 spots from 20th to finish in 10th place.
Division Winners
Overall and Div 1 winner Josh Muggleton
Division 2:  Dean O'Brien
Division 3:  Sanjin Delalic
Division 4:  Nathan Bey
Division 5:  Dale Hillan
Division 6:  Zac Baker
Division 7:  John Mifsud
Division 8:  Damien McConchie
Division 9:  Kirsty Black
Division 10: Billy Raymont
Top Five Drivers – Championship Points – Overall
1. Josh Muggleton – 2122
2. Madison Down – 2103
3. Leigh Day – 1818
4. Michael Fabian – 1780
5. Leigh Ellis – 1730
Broadcast by the crew at www.v8sonline.com.au
---
You may also like...
---