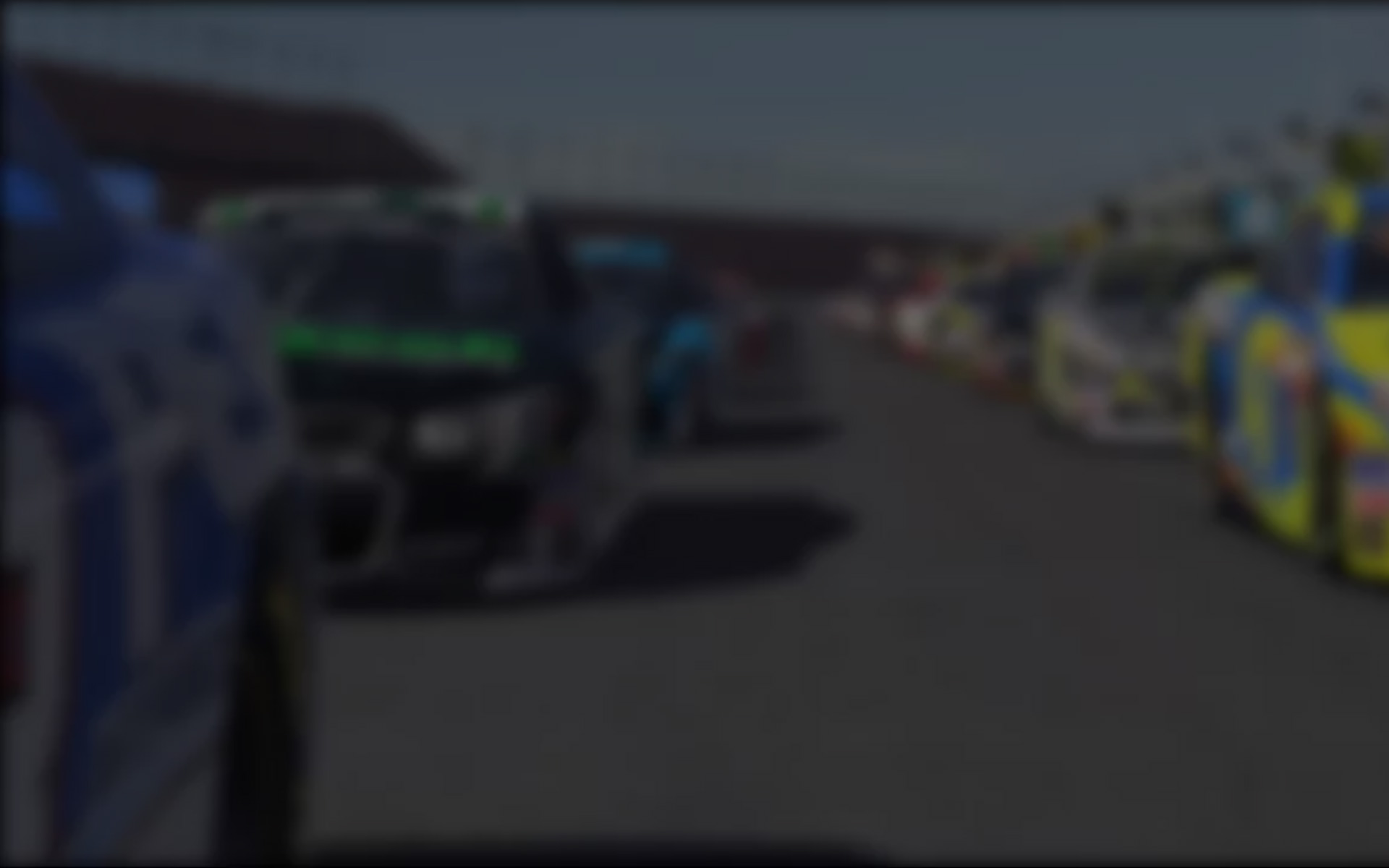 Season 4 of the 2013 iRacing.com V8 Supercar Series kicked-off on Monday night at Okayama in Japan. A record Strength of Field of 4648 saw a great turn-out of over 126 people competing in the main online race.
Josh Muggleton started his title defence in the best way possible, edging-out team mate Madison Down and Rens Broekman to take home the season opener and continue on his good form which took him to the 2013 S3 title.
For the majority of the race, however, it was John Emerson in the TTL Good Game Falcon leading the way with the two Tatts.com Falcons following closely behind closely. But things went pair shaped for Emerson on Lap 22 of 30.  A lapped car had a moment when re-joining the track and drove across the circuit onto the racing line which forced Emerson to take evasive action.  He suffered some wheel spin in the process.  Down went for the gap and Emerson got a little bit more wheel spin, the gap vanished and contact resulted.   Emerson was pitched sideways and an opportunistic Muggleton went from third to first in the blink of an eye.
Down recovered to hold-off Broekman and Leigh Day, but Emerson was left with heavy damage in fifth place ahead of teammate and pole-winner Vail Riches who made a shocker of a start and then spun.
Shaun Kelly was one driver to make the switch in the off-season, going from LMR to TT-R.  He found himself in seventh place while Dean O'Brien and Curtis Chippeway enjoyed a good battle in eighth and ninth with Beau Cattell rounding- out the top 10 finishers as Michael Fabian and Leigh Ellis started the campaign with a couple of DNFs.
Other Split Winners
Split 2 – Brad Ryan
Split 3 – Chad Chastain
Split 4 – Craig Jones
Split 5 – Ben Egan
Split 6 – James N Scanlan
Championship Standings
1 – Josh Muggleton – 295
2 – Madison Down – 280
3 – Rens Broekman – 266
4 – Leigh Day – 252
5 – John Emerson – 240
Broadcast done by the crew at www.v8sonline.com.au
---
You may also like...
---