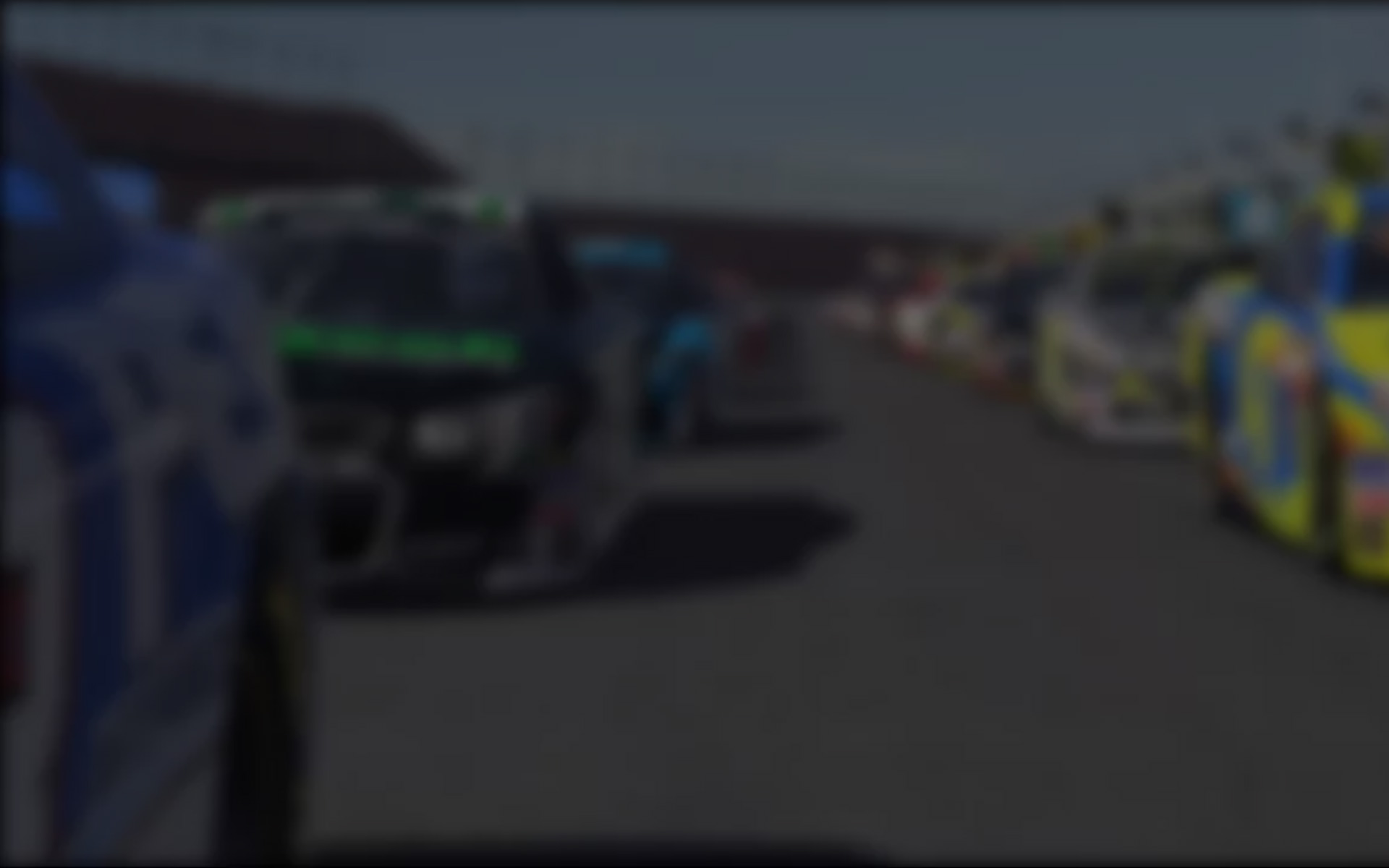 After a week or so of battling with the snow, I thought it was about time to post another blog entry. It never ceases to amaze me how inept we – the United Kingdom – are at dealing with a dash of adverse weather. In the winter it rains – we get flooding. If it snows – which it has – everything stops. In the summer, we get hose pipe bans due to depleted reservoirs…this humours me a little because we live on an island – we're surrounded by water! Looking at the bright side of things, I got a day off of work due to the snow, so every cloud really does have a silver lining.
So fellow lovers of all that is motorsport – back to business! Let's kick things off with Formula 1! Those of you who read my "You only brake twice" may have noticed a reference to Interlagos and how iRacing would do well if they brought this track to the service. Well… sure enough… they have! (Anyone would have thought I'd been in on it…) Also worth mentioning, the preseason car unveiling and test schedule has been released, not to mention the race calendar. ARGH! I cannot wait! Being the proactive chap that I am, I've ensured to share all these dates with my beloved wife in order to manage expectations. After years of development, arguments, trial and error, my wife finally accepted that she was gonna have to live with my second love – motorsport.
Finally accepting that I become a F1 zombie when the season starts, she has pioneered a system that balances my sporting exploits with marital responsibility in what can only be described as the pinnacle of husband management technology! She knows the drill well, and my time is planned meticulously for the year to ensure all husband-critical tasks (e.g. fixing stuff [like the house], maintaining the car and anything else she can think of) are factored into available time slots leaving me to enjoy a season of F1 (and other sport) without ending the marriage in divorce – smiles all around. The terms are unwavering and the management rigorous… but if I get uninterrupted sporting entertainment, who cares!?
OK, so I promised I would talk about multi-class racing this week and so far I've been waffling about anything but! So without further ado – multi class racing.
Let's start right at the beginning, what is it? Multi-class racing is essentially one race that has several different categories/formulae of car, racing at the same time, on the same circuit. To save me from having to write a gazillion pages on this, you should take a peek at a few multi-class series. For example, the GRAND-AM Road Racing Series, 24 Hours of Le Mans and FIA World Endurance Championship – there are others. Check them out and try to catch an event if you can… they are awesome!
Why on Earth would anyone be mad enough to put cars of differing performance in the same race? Has the world gone mad!? Very good point. It goes without saying that the guy whose car has the best performance statistics is almost always gonna win… and they usually do. However, in multi-class racing, cars are categorised and only compete with cars in the same category. So let's look at iRacing's very own inRacingNews Challenge multi-class series as an example, where there are currently two cars/categories (there used to be three… but it doesn't matter):
1.    Mazda MX-5 Roadster (Not to be confused with the Cup version. Yes, there are differences.)
2.    Pontiac Solstice
The complexities of multi-class racing in the real world go much deeper than those in sim-racing.  However the inRacingNews Challenge keeps it nice and simple and is the perfect introduction to multi-class sim-racing. Just remember, Mazdas race Mazdas and Pontiacs race Pontiacs, and you won't go far wrong. Click for more info.
If racing in a single car series is like rubbing your tummy and patting yourself on the head, then racing in a multi-class event is kinda like doing the same as you make your way around your local supermarket during the Saturday afternoon rush. Just as you get your rhythm going… some lunatic with a trolley runs over your foot and breaks your concentration (and your foot).
I'm not making much sense am I? Let me explain. People who have graduated from the Mazda Cup series will be experienced in finding a groove during the race. No longer beginners, drivers should now be novices who are able to ensure consistent lap and a relatively uneventful, but successful, race from start to finish – consistency is key.
Suddenly when driving in a multi-class event, backmarkers are constantly thrown at you when (driving the quicker cars) and you're constantly being lapped (if you're one of the slower cars). As a driver, you're forced to make more decisions more often. The racing line constantly changes as you try to navigate traffic without incident. Next, throw in guys who you're actually racing for position. The track is no longer a lifeless piece of tarmac but a living, breathing, battlefield that relentlessly evolves as the race goes on. It becomes insanely difficult to establish a rhythm as you battle against the ever changing conditions and before you know it, you're in an event that demands every ounce of concentration and skill you can muster.
Some races you'll end up tripping over cars left, right and centre, and when you're not doing that, you're on the grass on in the wall! Multi-class racing can be, without a shadow of a doubt, the most frustrating thing I can fathom at times. A head banging, profanity inducing lottery is probably a better description, and it only gets tougher as you progress up through iRacing multi-class series…but you know what?   I absolutely love it!!!!
---
You may also like...
---